Take me to Zambia.
Every June/July, the Greenpop Zambia Festival of Action in Livingstone brings people together from around the globe to learn, connect, give back and get active.
Over three weeks we plant trees, grow food forests, build using eco-methods, set up recycling systems, brighten up schools with eco murals, attend sustainability workshops, celebrate with live music and more. It's an adventure for active citizens who want to change their world.
Weeks 1 and 2 are specifically for high school students. In Week 3 we welcome participants of all ages. We've hosted university students interested in environmental topics, professionals keen to take a holiday with a difference, study groups doing field work, families who love adventure and individuals from all walks of life who want to get active for the environment and have fun at the same time.
Need more details?
The schedule for each week will look something like this:
Sunday: Arrive at Greenpop Village (we provide a transfer from airport / museum) for orientation.
Monday: Project orientation stations & tour to a charcoal kiln in the Miombo Woodland. Music around the campfire in the evening.
Tuesday: Various eco-education activations at local schools / villages. Film screening under the stars in the evening.
Wednesday: You can choose between tree planting / upcycling / natural building / permaculture / mural painting / bee-keeping etc. In the evening, choose between a soccer tournament with local team / crafting / chilling / inspirational speaker evening.
Thursday: Workshop day at camp (options of various sustainability topics). Visit Victoria Falls in the afternoon. Quiz night in the evening.
Friday: Choose between tree planting / upcycling / natural building / permaculture / mural painting / bee-keeping etc. Party under the stars in the evening.
Saturday: Free day – go explore!
Sunday: Departure
ABOUT LIVINGSTONE
Known as the adrenaline capital of the world, Livingstone has lots of fun to offer! You will have at least 1 full day off so you could try some of these activities:
White water rafting on the Zambezi River
Victoria Falls bungee jumping (111m)
Gorge swinging
Shopping at local markets
Bicycle tour of Livingstone
Game drives
River safari cruise
Livingstone Island
Adventure Walks
GETTING TO LIVINGSTONE
The quickest way to get to Livingstone is to fly into the Livingstone International Airport (LVI). You can also take an Intercape bus or look into an overland tour. We offer a transfer to our camp from the Livingstone Airport or museum on the first day of the programme and on the last day too.
GETTING AROUND LIVINGSTONE
We will be based at a camp 10km outside of Livingstone. We travel to our daily activations in our overland trucks and busses driven by licensed professional drivers. On free days, if our shuttle times don't suit you, we can help you organise a taxi service.
ACCOMMODATION
The Greenpop Village will be set up at a lodge just outside Livingstone. There you will be sleeping in a beautiful tented camp area, with two people per tent and have access to our indoor dining area, ablution blocks, and other lodge amenities. You need to bring a pillow, a sleeping bag and warm blankets (although it is hot in the day, the nights get cold!). It's rustic but really comfortable and a lot more homely than what you would expect from a campsite – we pride ourselves on creating beautiful spaces. You can also upgrade to a bedroom if you prefer not to camp.
MEALS
We strive to live as sustainably as possible by buying from local farmers, eating seasonal food, and using alternative cooking methods like wonderbags and solar cookers. Because the meat industry has a devastating effect on the environment, we believe in reducing meat consumption. We serve meat twice a week and there is always a vegetarian option. We serve three well-balanced meals per day with snacks in between, so you'll get all the vitamins and protein you need!
SUSTAINABILITY
Living sustainably also means recycling, making our own compost and beautifying our village with upcycled art. Any waste we have, we take to local entrepreneurs: for example, plastic turns into eco-bricks, tetrapak into wallets and glass into bricks. Just being in the Greenpop Village is a valuable learning experience. Everybody works as a team to maintain and keep it looking awesome.
EXPERIENCE YOU CAN RELY ON
In Zambia, Greenpop has hosted over 800 people from 12 to 78 years old since 2012.
In South Africa, we've hosted 15 festivals with up to 600 people at a time and held planting days in over 450 schools.
Greenpop has an experienced team of over 25 facilitators at the Festival of Action.
Our team is always available by phone during the programme.
Designated medic on site for first aid and emergency situations.
24-hour security guards at the lodge and campsite.
There is a safe storage locker for all valuables.
Zambia is a friendly country with a stable political situation.
Livingstone is a bustling tourist town 10km from our camp.
The town is equipped with doctors, pharmacies, hospitals, police and shops with everything you might need.
Everyone is required to have full travel and medical insurance for the duration of their stay.
Week 1: 25 June – 2 July 2017 (High Schools – Ages 13 to 19)
Week 2: 2 – 9 July 2017 (High Schools – Ages 13 to 19)
Week 3: 9 – 16 July 2017 (All Ages)
PROGRAMME FEES
African Residents:
Join us for one week: ZAR 5 390 (or ZMW 3 900 for Zambian residents)
Join us for two weeks: ZAR 9 950 (or ZMW 7 250 for Zambian residents)
Join us for three weeks: ZAR 13 950 (or ZMW 9 980 for Zambian residents)
Visitors to Africa:
Join us for one week: USD 655
Join us for two weeks: USD 1 220
Join us for three weeks: USD 1 695
Included in Programme Fees
Three meals a day and snacks in between
Coffee and tea
Tented accommodation at our lodge
Transfer on arrival and departure day to/from Livingstone International Airport or Livingstone museum
Workshops & Activations hosted by field experts
NOT Included in Programme Fees
Additional drinks and snacks
Transport from your hometown to Livingstone and back
Travel and medical insurance
Costs for visa and vaccinations
Fees for additional excursions
Keen? Check out our gallery: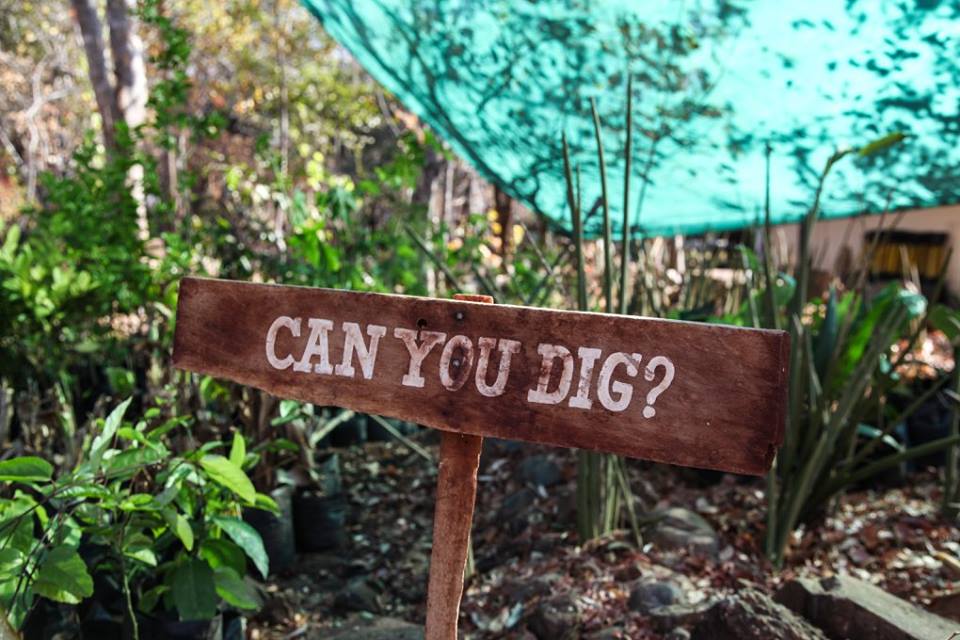 Want to get invites for Greenpop events?