A Facilitator Shares His Eco-Enterprise Experience
The unknown is a space often avoided, it is a place with uncertainty, doubt, and discomfort, perhaps even fear. Yet, as I continue to understand, through experience, the unknown is a space where we learn, grow, and surprise ourselves.
Livingstone, Zambia, and the Eden Festival of Action 2016 have been eye-opening experiences. Accepting the offer to join the Greenpop team for 2016 was a step into the unknown – I was unsure of what to expect and what was expected of me, unsure of what new experiences and learning opportunities lay before me. Many of the team members embarking on the Festival of Action 2016 were experiencing it for the first time. It was a new, exciting experience for all, including the participants joining us in beautiful Livingstone, for their respective weeks. 
The journey up through inland South Africa, Botswana, across the Okavango Delta, and into Zambia is worthy of its own blog post – I will not attempt to do it any justice here. Entering the space where many smiles, laughs, and sweat were to be shared, the team dove straight into four days of intensive teamwork, many hours of hard labor, blistered hands, and paint-covered pants to build and bring back to life this change-maker campsite.
In between it all, I began acquainting myself with the sheer diversity of the project – it amazed me to see how holistic the Festival of Action has become since its inception in 2012. Seeing this holistic picture helped me to contextualize myself and the workshops I was going to run with the participants over the coming weeks – eco-enterprise (and social-enterprise), an integral avenue for making change.  
My core focus for the project was running eco-enterprise workshops for the youth and the local Zambian UNICEF Climate Ambassadors, who joined us in the first week. The eco-enterprise workshops are focused at different levels; eco-enterprise 1.0 was targeted at the students and UNICEF Climate Ambassadors between ages 14-18. Eco-enterprise 2.0 was targeted at the older Zambian UNICEF Climate Ambassadors, ages 18-35.
The aim of eco-enterprise 1.0 is to introduce the concept in a once-off four-hourlong workshop. The concept is broken down and key facets are explained, i.e. where does an eco-enterprise fit along the spectrum of nonprofit to profitable; what eco-systems (organizational, societal, and resources) does an eco-enterprise need to understand to operate in; understanding perceptions of valuable resources, and how this value changes with outside influences; as well as how we may turn these problems into opportunities for solutions through eco-enterprises.
The aim of eco-enterprise 2.0 was to provide an ongoing workshop space – two workshops a week – where we have been able to explore the process of creating an eco-enterprise through the lens of business model planning within the older UNICEF Climate Ambassadors.    
My experience conducting the eco-enterprise 1.0 workshops has allowed me to see how business models and value systems are a relatively new concept for the workshop participants. Students in the schooling system had the opportunity to learn how businesses and organisations operate, what their core value is, and how they receive revenue in accordance with this value system.  As these concepts were new for the participants, it was a great space for them to learn and hopefully grow their mindsets and expectations around using business as a vehicle for positive environmental and social impact. It was inspiring to witness young students diving into various environmental and social problems, and then getting creative thinking about ways to address these issues through an eco-enterprise.
I have learned that creativity is an extremely important tool for creating change, a tool and space that needs to be given more recognition and importance in a schooling environment. The eco-enterprise was extremely difficult to predict and gauge the level of understanding of the participants around eco-enterprises; in turn, this made it tough to structure workshops and decide on the level of depth to teach the business planning process. This experience has pushed me to think on my feet and adapt to each situation, which in turn has stretched my knowledge and understanding of each stage of the business plan, and how to improve the structure of future workshops.
I have an inclination that I am helping to install more space for comfort and learning for future workshops. For the older UNICEF Climate Ambassadors, I felt a nervousness to engage with the space, due to the lack of former workshops around the topic. This experience lends toward incorporating certain components of the eco-enterprise 1.0 workshop – a frame of reference and context needs to be the foundation for any workshop, which I believe has been lacking for the eco-enterprise 2.0 participants. Further, understanding what a business is, needs to be simplified – making things seem complicated only enhances the space of discomfort which can detract from participants engaging meaningfully with the content. This being said, I believe that diving into the process of learning about eco-enterprises and the components and concepts around business models is extremely valuable for the participants. In hindsight, perhaps the process is more important than the outcome (the journey is more important than the destination)!
I am grateful to have been afforded the opportunity to take part in such a holistic project and to have been able to contribute some of my knowledge, learnings, and experiences. Through running the eco-enterprise workshops and many other situations of 'holding space' or organsing large groups of participants, I have gained an abundance of learning and insights.
Entering the unknown has been beneficial beyond my expectations. I invite you all to step into the unknown and explore the concept behind eco-and-social enterprises – you may just be surprised with what you find.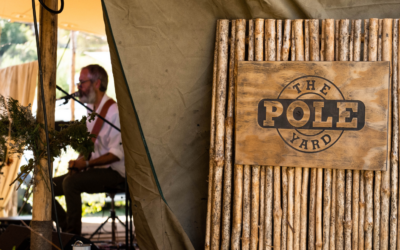 Sustainable timber made headway at Reforest Fest 2023. The Pole Yard's erected a creative and sustainable stage with FSC-certified wood.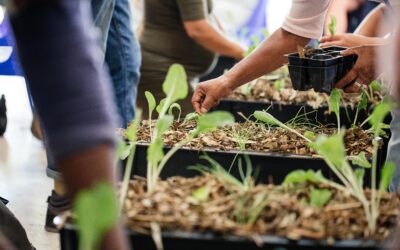 The community members from Christel House South Africa are an inspiring testament to the impact food gardening has.
Greenpop's Fynbos for the Future programme aims to activate change on the ground in local schools. Principal, Tanya van Graan shares more.
Greenpop Foundation NPC is a registered non-profit organisation. Registration Number (NPO): 151-411 NPO.