They trekked an incredible 675km to help plant trees
A famous Belgian children's song tells us that walking damages shoes. It seems that it did not hinder the beautiful will of these two eco-warriors. 
Linda and Edmund Bovijn are two passionate South Africans who believe that, with determination and loads of strength in their legs, anyone can gather people around a cause. They choose to walk through Europe, from Lisbon to Santiago (Spain), raising funds for Greenpop along the way. 
Historically, the pilgrimage of Santiago de Compostela is a Catholic pilgrimage aiming to reach the tomb attributed to Saint James The Greater located in the crypt of the Cathedral of Santiago de Compostela of Galicia. Famous all around the world, the Santiago routes attract a multitude of walkers every year. These several routes in Spain, France and Portugal were declared "First Cultural Route" by the Council of Europe in 1987.
The philanthropists named their adventure "Trekking 4 Trees – The Camino de Santiago". This commitment is a great example of consciousness, humanitarism and empathy. Although more than 11,000 km separate Greenpop from Spain, the final destination is a greener planet. Walking towards that goal throughout the Camino de Santiago, the hikers managed to raise R112,560 thanks to the donations of 47 lovely souls who got involved in this GivenGain crowdfunding campaign. This unprecedented sum propels them to the top of our fundraiser 'Hall of Fame' and is the highest amount ever raised through an activist campaign in Greenpop history.
We are very grateful and thank them from the bottom of our hearts for honouring us as their chosen charity.
In their blog, Linda and Edmund say "It has been an incredible privilege for Footsteps4thefuture to be part of this raising of funds for Greenpop via our Trekking4Trees campaign" but really the privilege is all ours.
We sincerely hope that they can continue to sow seeds of consciousness throughout their future kilometers traveled and we commend them on their incredible fundraising achievement and congratulate them on their amazing journey. 
Thank you Linda and Edmund and may strength be ever in your legs and determination ever in your hearts!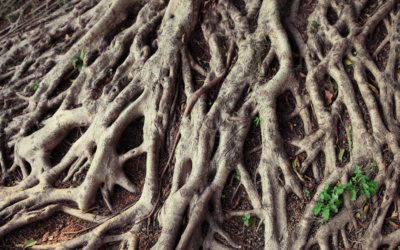 Scientists have found that trees communicate in various ways, one of them being fascinating fungal networks below the earth.
For this year's Women's Day in South Africa, we want to introduce a woman in sustainability who inspires us daily. After earning a Master's degree in Development Studies, she joined Greenpop in 2014. When she is not heading up programmes across Sub-Saharan Africa, you can find her spending time with her family, tending to her garden, practising Italian, and searching for the best pizza in the Mother City. Get to know Zoë Gauld-Angelucci!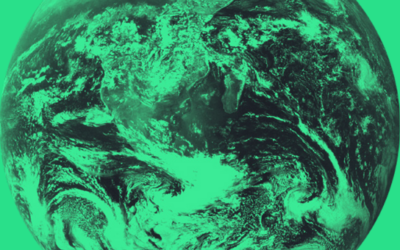 World Environment Day is organized by the United Nations Environment Programme (UNEP) and has been held annually since 1974. The goal of the day of action is to promote environmental awareness and draw attention to crucial concerns around our planet's survival, that require active engagement and commitment. Today, the day represents one of the largest global platforms for environmental action, with millions of participants from around the world. Each World Environment Day focuses on a specific issue that reflects urgent problems and challenges of our time, such as climate change, biodiversity loss or pollution.
Greenpop Foundation NPC is a registered non-profit organisation. Registration Number (NPO): 151-411 NPO.