They trekked an incredible 675km to help plant trees
A famous Belgian children's song tells us that walking damages shoes. It seems that it did not hinder the beautiful will of these two eco-warriors. 
Linda and Edmund Bovijn are two passionate South Africans who believe that, with determination and loads of strength in their legs, anyone can gather people around a cause. They choose to walk through Europe, from Lisbon to Santiago (Spain), raising funds for Greenpop along the way. 
Historically, the pilgrimage of Santiago de Compostela is a Catholic pilgrimage aiming to reach the tomb attributed to Saint James The Greater located in the crypt of the Cathedral of Santiago de Compostela of Galicia. Famous all around the world, the Santiago routes attract a multitude of walkers every year. These several routes in Spain, France and Portugal were declared "First Cultural Route" by the Council of Europe in 1987.
The philanthropists named their adventure "Trekking 4 Trees – The Camino de Santiago". This commitment is a great example of consciousness, humanitarism and empathy. Although more than 11,000 km separate Greenpop from Spain, the final destination is a greener planet. Walking towards that goal throughout the Camino de Santiago, the hikers managed to raise R112,560 thanks to the donations of 47 lovely souls who got involved in this GivenGain crowdfunding campaign. This unprecedented sum propels them to the top of our fundraiser 'Hall of Fame' and is the highest amount ever raised through an activist campaign in Greenpop history.
We are very grateful and thank them from the bottom of our hearts for honouring us as their chosen charity.
In their blog, Linda and Edmund say "It has been an incredible privilege for Footsteps4thefuture to be part of this raising of funds for Greenpop via our Trekking4Trees campaign" but really the privilege is all ours.
We sincerely hope that they can continue to sow seeds of consciousness throughout their future kilometers traveled and we commend them on their incredible fundraising achievement and congratulate them on their amazing journey. 
Thank you Linda and Edmund and may strength be ever in your legs and determination ever in your hearts!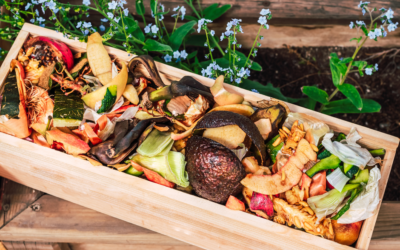 Composting is surprisingly easy with these 4 steps – you can even do it at home, and don't need a lot of space.
Treading lightly is very important to us. So at this year's Reforest Fest, Greenpop along with CapeNature, Compost Cyclers and PETCO aimed to reduce our waste as much as possible! Our Zero Waste Festival Guide, along with CapeNature's #DontBeTrashy campaign, helped us ensure our festival was as eco-friendly as possible.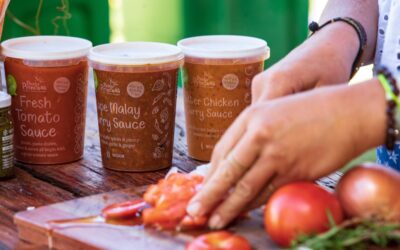 Pesto Princess Cooking Sauces: What Keeps 100 Hungry Tree planters Going?25 APRIL, 2022By Skye MallacIf you've ever spent a full day on a reforestation site, nestling thousands of baby trees into their new homes on an Overberg hillside, you'll probably know what I...
Greenpop Foundation NPC is a registered non-profit organisation. Registration Number (NPO): 151-411 NPO.