Eden Festival of Action
Schools Weeks: 23-30 June | 01-08 July 2018
All Ages Week: 08-15 July 2018
Eden Festival of Action
Schools Weeks: 23-30 June | 01-08 July 2018
All Ages Week: 08-15 July 2018
Regreen the Garden Route!
Every June/July, the Greenpop Festival of Action brings people together from around the globe to learn, connect, give back and get active. For the past 6 years, this event has taken place in Livingstone, Zambia and for the first time in 2018, the Festival of Action is being hosted in the Eden District, South Africa.
Over three weeks we will plant trees, rehabilitate ecosystems, clear alien vegetation build using eco-methods, set up recycling systems, paint eco murals, attend sustainability workshops, celebrate with live music and more. It's an adventure for active citizens who want to change their world.
Weeks 1 and 2 are specifically for high school students. In Week 3 we welcome participants of all ages. Previously, we've hosted university students interested in environmental topics, professionals keen to take a holiday with a difference, study groups doing field work, families who love adventure and individuals from all walks of life who want to get active for the environment and have fun at the same time.
In June 2017, devastating wildfires wreaked havoc on large areas of the Eden District along South Africa's beautiful Garden Route, particularly near Knysna. The extremity of the fires was exacerbated by the uncontrolled spread of alien plant species in the area. 
The impact of these fires has been immense on a social and environmental level. The general consensus is that, alongside immediate rebuilding efforts, long-term efforts need to be focussed on regeneration through introducing ecosystem services, removing alien vegetation, planting indigenous vegetation and catchment management.
Greenpop is bringing the Festival of Action to the Eden District as a way to launch our ongoing environmental work in the area. There are many local environmental and social initiatives starting up to protect against another disaster and Greenpop aims to contribute and be part of the solution, while also teaching skills and lessons that are relevant to everyone across the globe – sharing and learning in a place that highlights some of the challenges that our planet faces on a whole.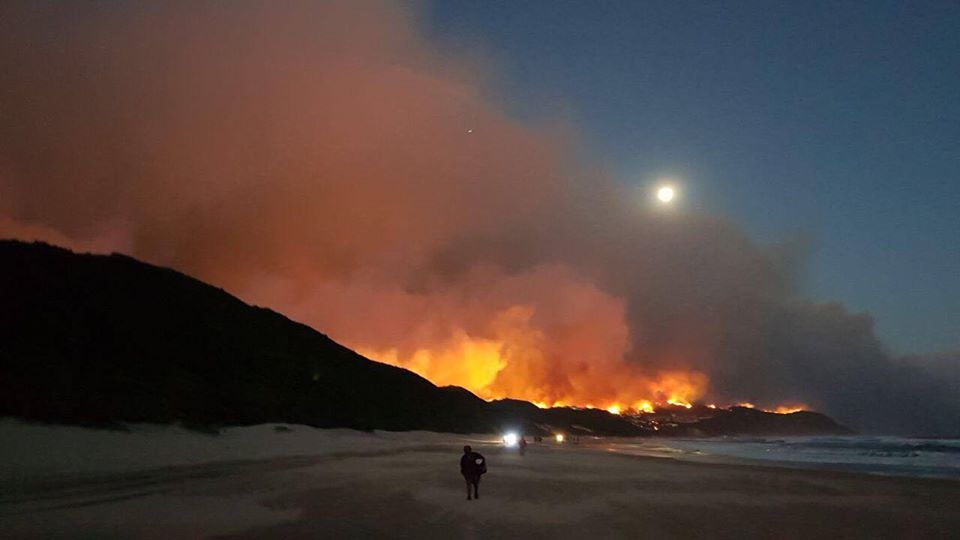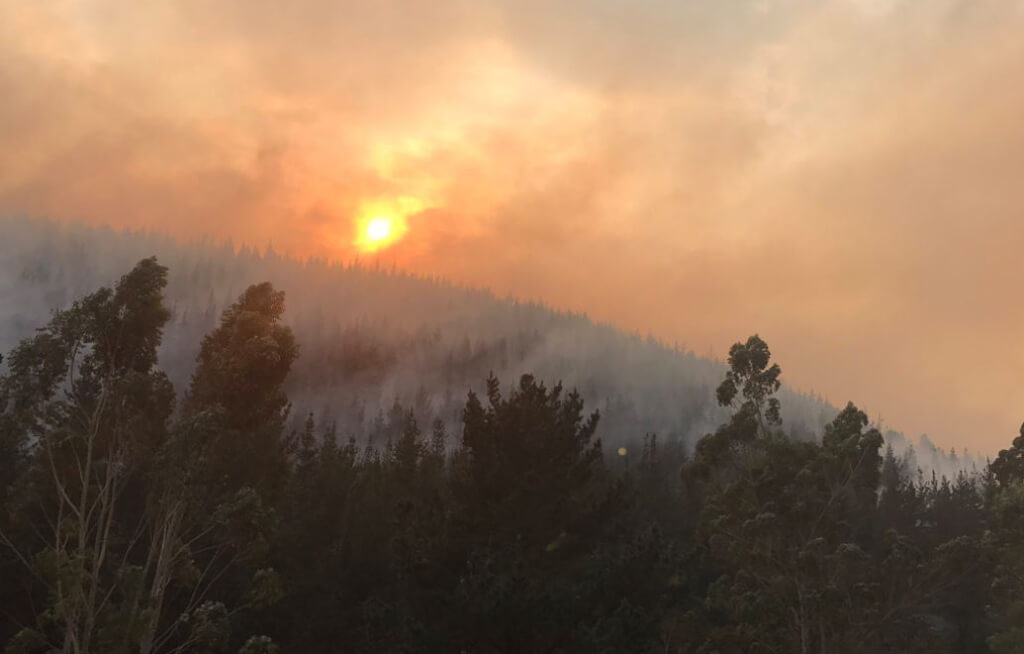 Check out the details.
Tree Planting – Get your hands dirty planting trees, turning soil, and digging. Many spaces in the area need regeneration and we hope to make a good start!
Alien Vegetation Clearing – Join us in this much-needed activation to help stop the further spread of alien vegetation after more seeds germinated in the fires.
Eco-Education – At local schools, we plant indigenous and fruit trees, teach young students about the value of caring for our beautiful planet and do big school clean ups.
Environmental Art – Join these interactive, environmental mural painting projects at local schools or community centres. Bring some colour and creativity.
Eco-Enterprise – Engage in ideas around environmentally appropriate enterprise opportunities and ideas that have a positive impact for people, profit and the planet.
Natural Building – Get practical skills on building using natural and upcycled materials. Learn the basic principles for building with low environmental footprints.
Nature immersion – Spending time in nature is proven to have healing properties. Get your walking shoes on and join a guided hike/walk in the beautiful Knysna forests.
Other Activities – Yoga sessions, meditation, morning dance-offs, upcycling, sustainability workshops and all sorts of fun!
ABOUT EDEN
The Garden Route in the Eden District has lots of natural beauty, fun and adventure to offer! Here are some of the great activities you can check out on the Festival's rest day:
Bungee Jumping at the Bloukrans Bridge

Bridge Walk across the Bloukrans Bridge

Ziplining

Knysna lagoon cruises

Shopping at local farmers' markets

Bicycle tour of Knysna

Marine eco-tour

Forest walks

Fynbos walks

And lots more
GETTING TO EDEN
You can get to the event's base camp (just outside of Knysna) by bus, car or plane. If you take a bus, the Greenpop team will pick you up from the bus station in Knysna. If you fly, we will collect you from the airport in George (this is the nearest airport). From here, our team will take you to our Greenpop village and we will take you back to your departure point on the last day of the programme.
GETTING AROUND EDEN
We will set up the Greenpop Village at a lodge just outside of Knysna. Some workshops happen within the camp but most days we head off-site for various activations. We travel in several overland trucks and busses that are driven by licensed and professional drivers.
ACCOMMODATION
The Greenpop Village will be set up at the Peace of Eden lodge just outside Knysna, one of the Eden District's beautiful towns that was affected by the fires of 2017. There you will be sleeping in a beautiful tented camp area, with two people per tent and have access to our dining area, ablution blocks, and other lodge amenities. You need to bring a pillow, a good sleeping bag and warm blankets (the nights will get cold!). It's rustic but really comfortable and a lot more homely than what you would expect from a campsite – we pride ourselves on creating beautiful spaces.
MEALS
We strive to live as sustainably as possible by buying from local farmers, eating seasonal food, and using alternative cooking methods like wonderbags and solar cookers. Because the meat industry has a devastating effect on the environment, we believe in reducing meat consumption. We serve three well-balanced vegetarian meals per day with snacks in between, so you'll get all the vitamins and protein you need!
SUSTAINABILITY
Living sustainably also means recycling, making our own compost and beautifying our village with upcycled art. Any waste we have, we take to local entrepreneurs: for example, plastic turns into eco-bricks and tetrapak into wallets. Just being in the Greenpop Village is a valuable learning experience. Everybody works as a team to maintain and keep it looking awesome.
PEACE OF EDEN
At Greenpop we pride ourselves on creating beautiful spaces, and the Eden Festival of Action is no exception.
We are very fortunate to be able to host the Festival of Action 2018 at Peace of Eden, located in Rheenendal about 8km's outside of Knysna.
The team at Peace of Eden are just as passionate about the environment as we are, and pride themselves on running an eco-lodge that treads as lightly.
---
ABOUT PEACE OF EDEN
Peace of Eden is a nature lodge, a vegan retreat and an award-winning music studio!
All this on a heart-shaped piece of land that is living up to its name as a Vegan Eco Retreat by becoming the first lodge in South Africa to fully embrace a plant-based vegan ethos since June 2016.
The custodians of Peace of Eden are a unique blend of creative, inspiring passionate nature warriors, who deeply care for the planet by living in gentle co-existence with the wildlife who find sanctuary on the 5 hectares of gardens, wild fields and the indigenous forests that are still miraculously filled with a myriad of birds, baboons, bushbuck, monkeys, porcupine, genet cat, bush pig, bush pig and caracal.
Their way of life inspires those who are transitioning from city to country, from shopping malls to growing your own food, they are in the process of 'organically' going off the grid over the next few years and they showcase a good balance between barefoot hippies to conscious consumer, showing a middle way for suburbanites – that you don't have to live in a Teepee to care for the planet.
As a way of encouraging their guests to explore an alternative plant-based lifestyle, creative cooks, mother and daughter duo Jess and Jen offer guests the most gorgeous and healthy Vegan food from their pop up home dinning cafe. Creatively this place abounds with energy and Howard's Music Studio is centre stage with its awesome views of the forest and array of modern and vintage organs and 70's guitars. It offers the ultimate space to make music, jam or record.
The Peace of Eden team of staff and volunteers have a deep desire to make a difference and their various projects over the years have assisted to educate, support and inspire many individuals to follow and reach their dreams. They kickstarted the first horse rescue and have tutored, mentored, recorded and funded many township musicians over the years as part of their outreach initiative.
After the devastating fires of June 6th, 2017 they embarked on a huge drive to raise funds for charities in need and their Wildlife Rehabilitation Program, and with support from local and foreign volunteers they began the monumental task of feeding wild animals who had been affected by the devastating fires, traversing tens of thousands of square metres of burnt and blackened forests for many months, saving hundreds of animals who otherwise would have starved to death. In a nutshell, their every move considers how it will impact on our planet and all the sentient beings who need their protection.
EXPERIENCE YOU CAN RELY ON
In Southern Africa, Greenpop has hosted 22 festivals with up to 600 people at a time and held planting days in over 450 schools. We've hosted people of all ages, backgrounds, fitness levels and interests.

Our team is always available by phone during the programme.

We will update parents through a parent Whatsapp group and be available for questions anytime.

For every 5 to 10 students joining, we invite a teacher (or chaperone) along free of charge if the group chooses this.

Greenpop has an experienced team of over 16 facilitators at the Festival of Action.

We have mentors that the students can confide in about any issues.
ON THE GROUND
Designated medic on site for first aid and emergency situations.

There is a safe storage locker for all valuables.

The Eden District is a bustling tourist area. Knysna and other towns in the region are equipped with doctors, pharmacies, hospitals, police and shops with everything you might need.

Everyone is required to have full emergency medical insurance for the duration of their stay. For people from outside of South Africa, travel insurance is required.

Students will not be left unsupervised. If they go off-site or choose an activity in the area on their day off they will be accompanied by a facilitator.
2018 PROGRAMME DATES:
Schools Programme (Ages 13-19):

Week 1:   

Sat 23 –  Sat 30 June 2018

Week 2:   

Sun

1 – Sun 8 July 2018

All Ages Programme:

Week:  Sun 8 – Sun 15 July 2018
2018 PROGRAMME FEES*
Eden District Residents:
Recieve a 20% discount on any of the South African Resident Programme fees below
(South) African Residents:
Join us for one week: ZAR

4 850

Join us for two weeks: ZAR

8 500

Join us for three weeks: ZAR

11 900
Visitors to Africa:
Join us for one week: USD

585

Join us for two weeks: USD

1 040

Join us for three weeks: USD

1 445
Included in Programme Fees
Three meals a day and snacks in between

Coffee and tea

Tented accommodation at our lodge

Transfer on arrival and departure day to/from George Airport or the Knysna bus station

Workshops & Activations hosted by field experts
NOT Included in Programme Fees
Additional drinks and snacks

Transport from your home town to the event and back

Travel / medical insurance

Costs for visa (if from outside South Africa)

Fees for additional excursions on off day
*Please note that these prices EXCLUDE VAT (Value Added Tax), which is 14% in South Africa.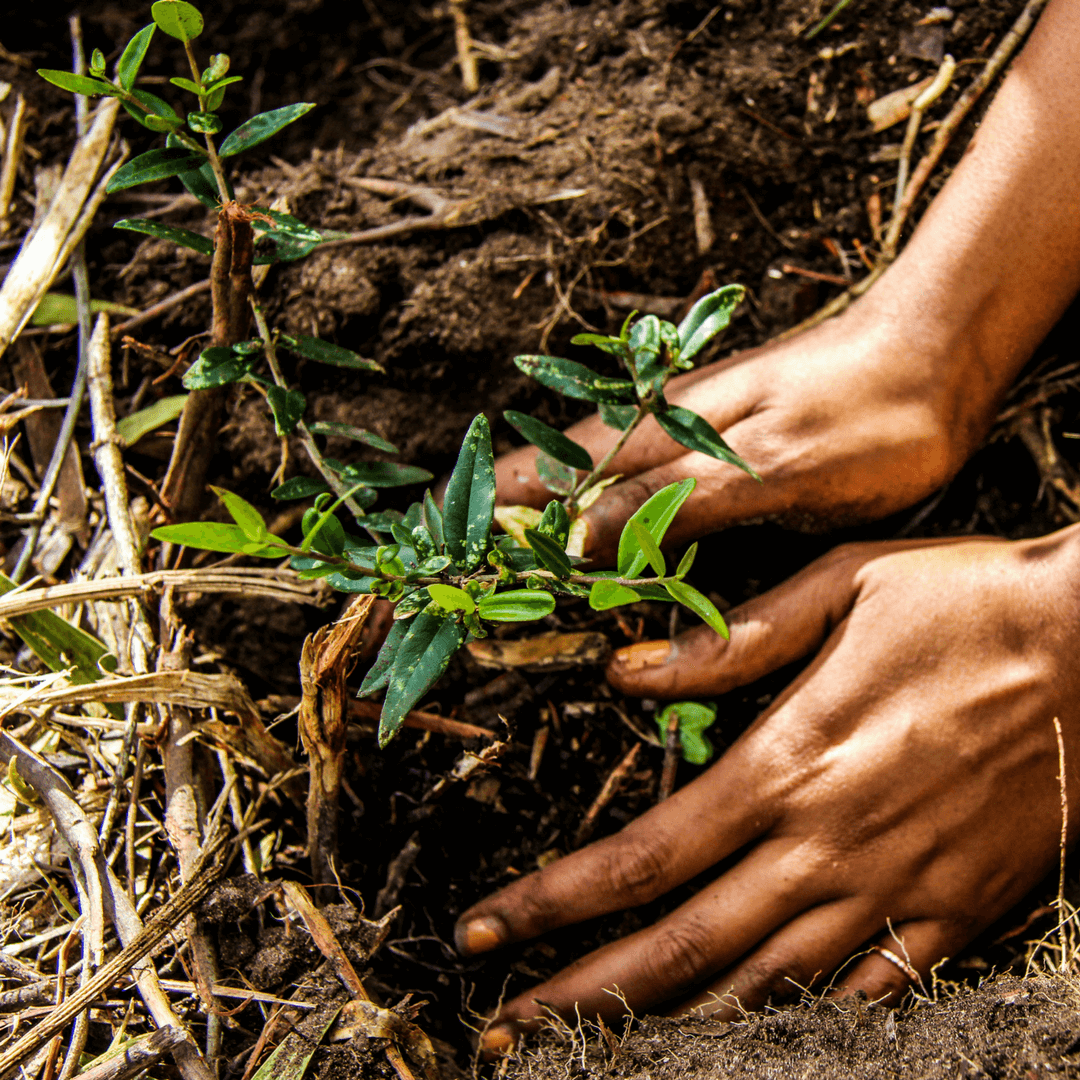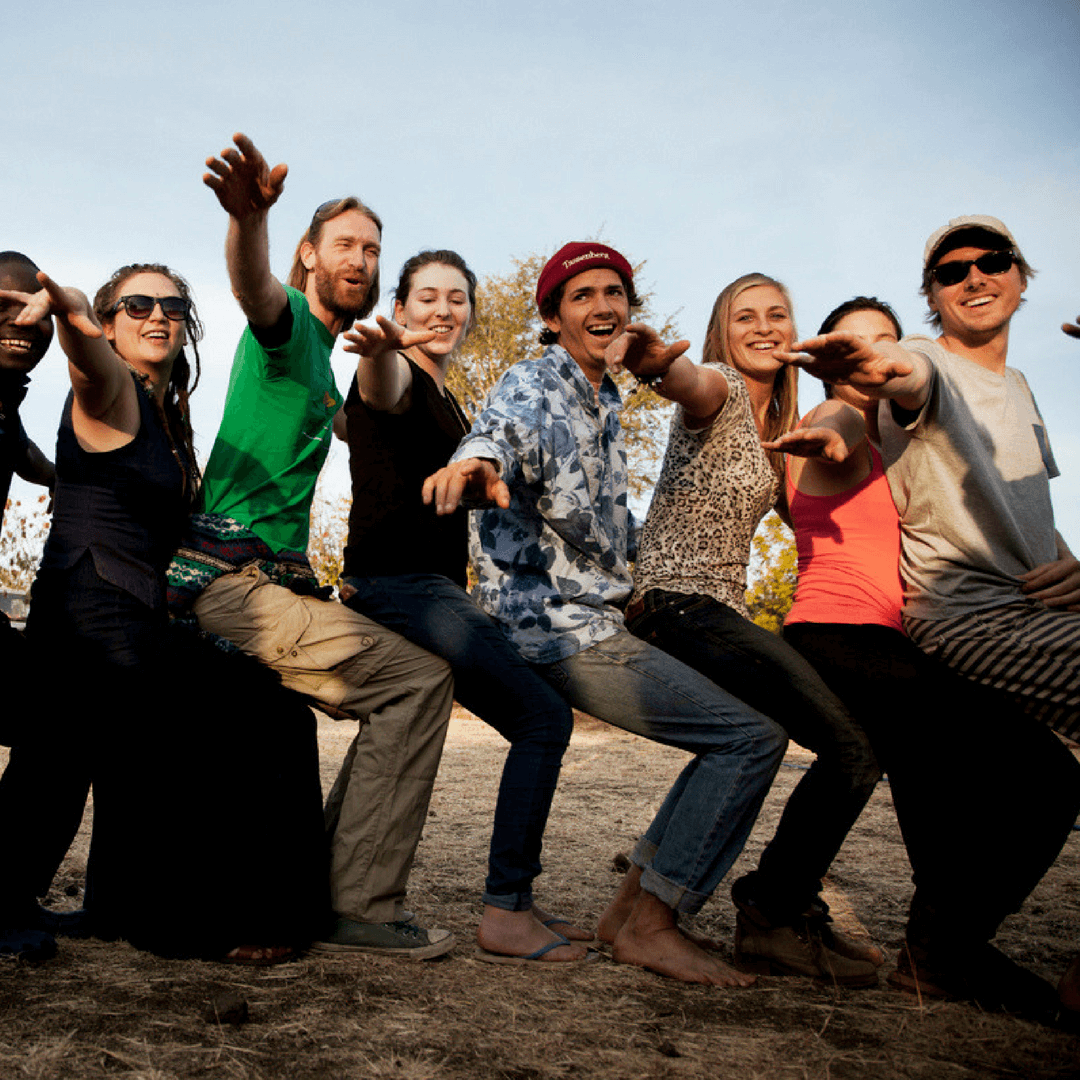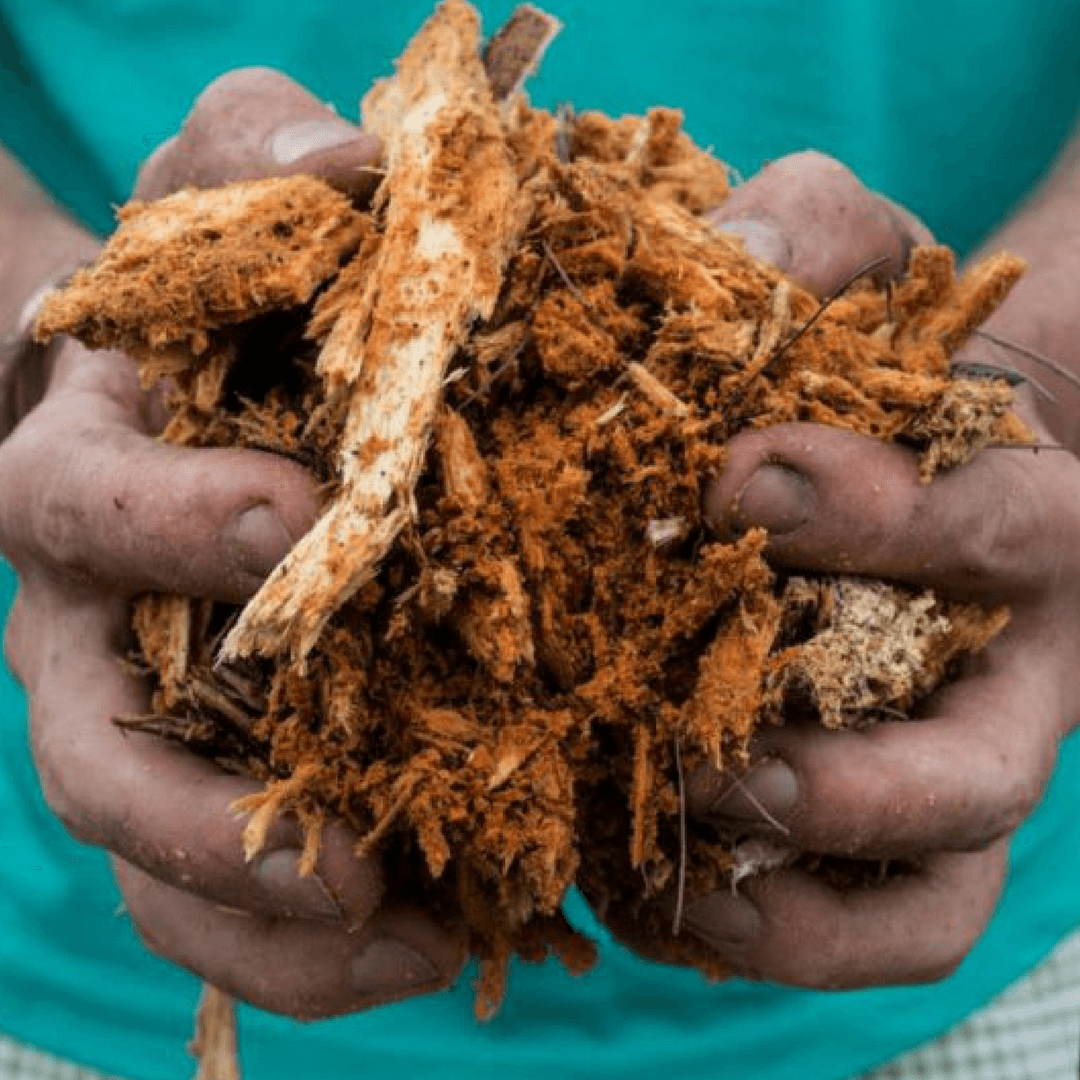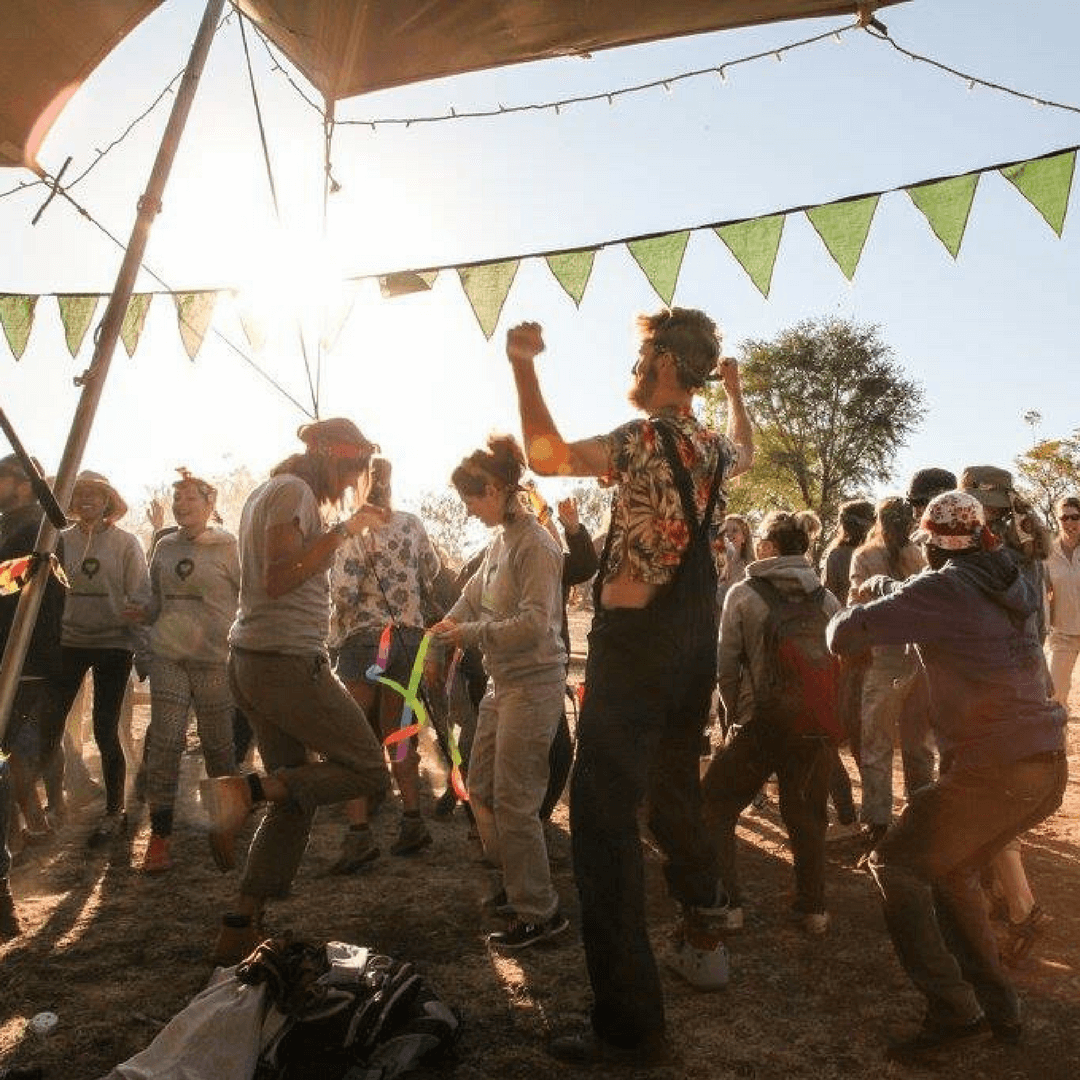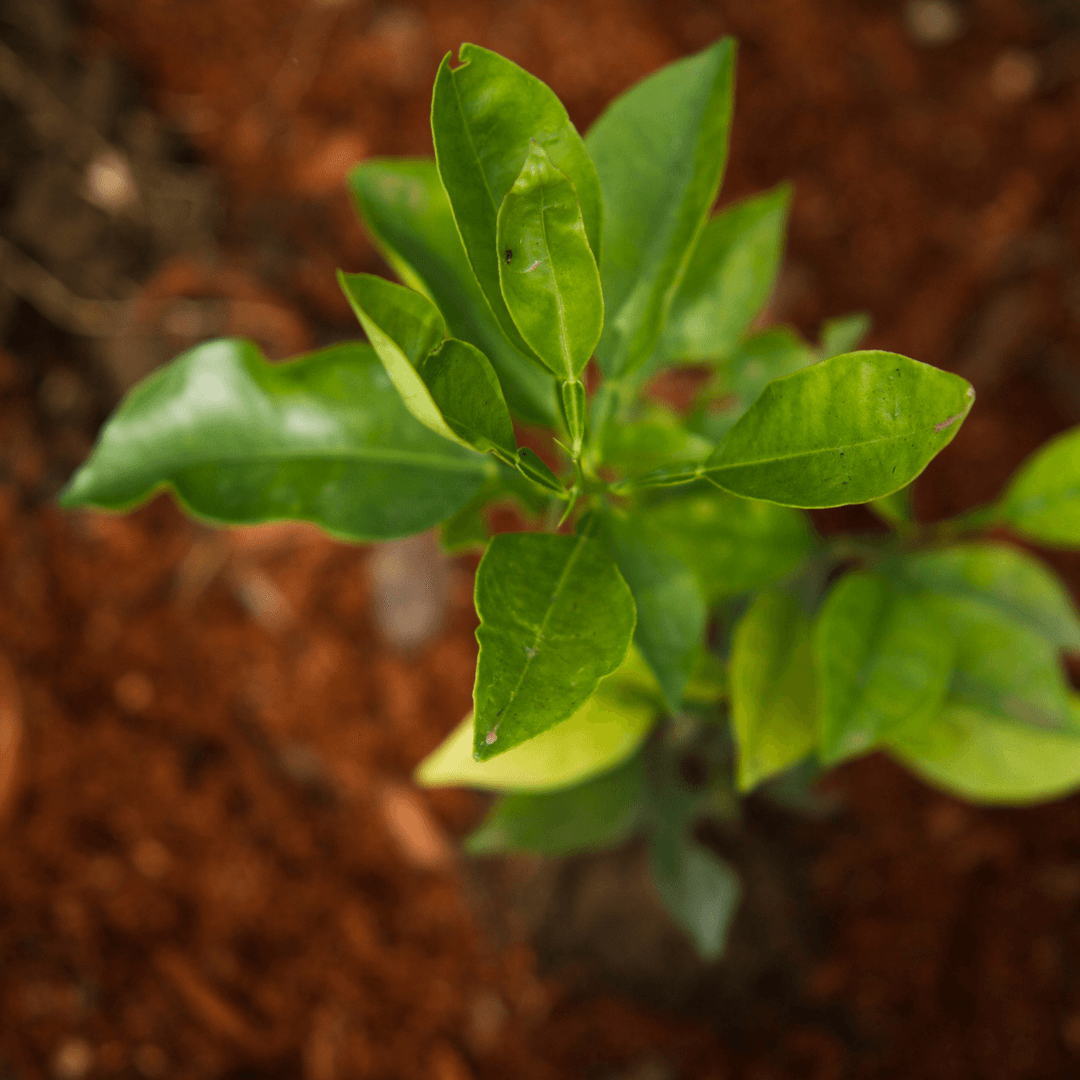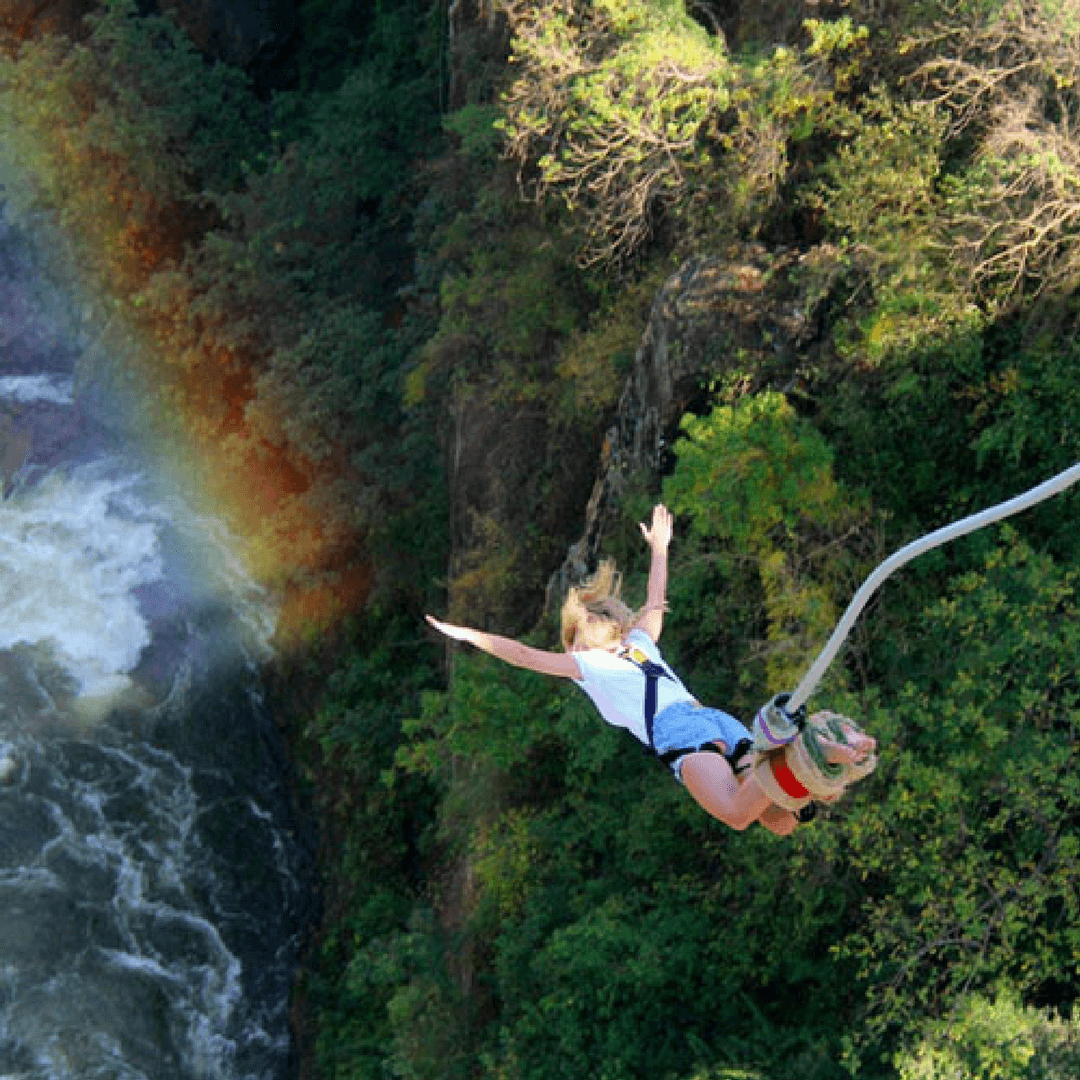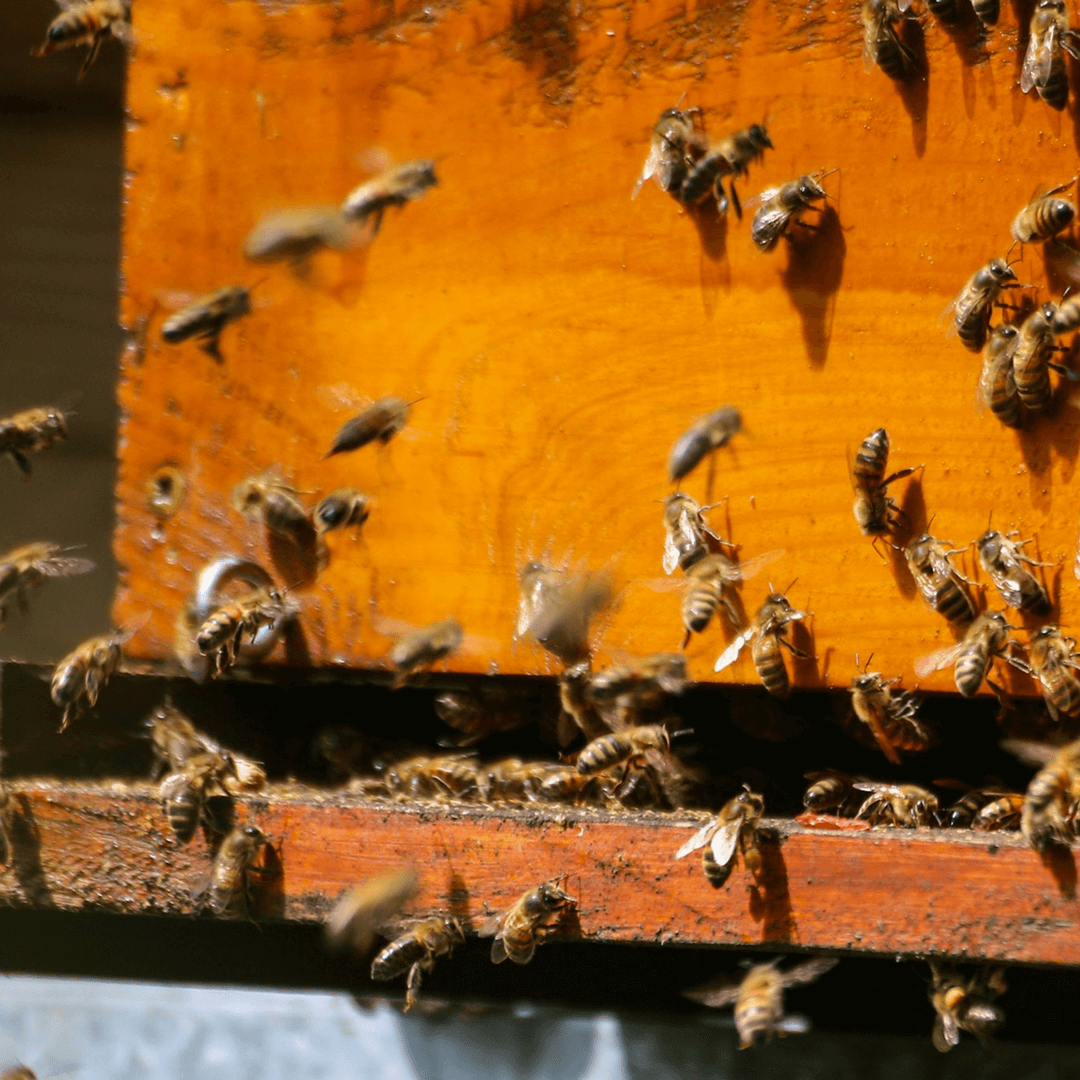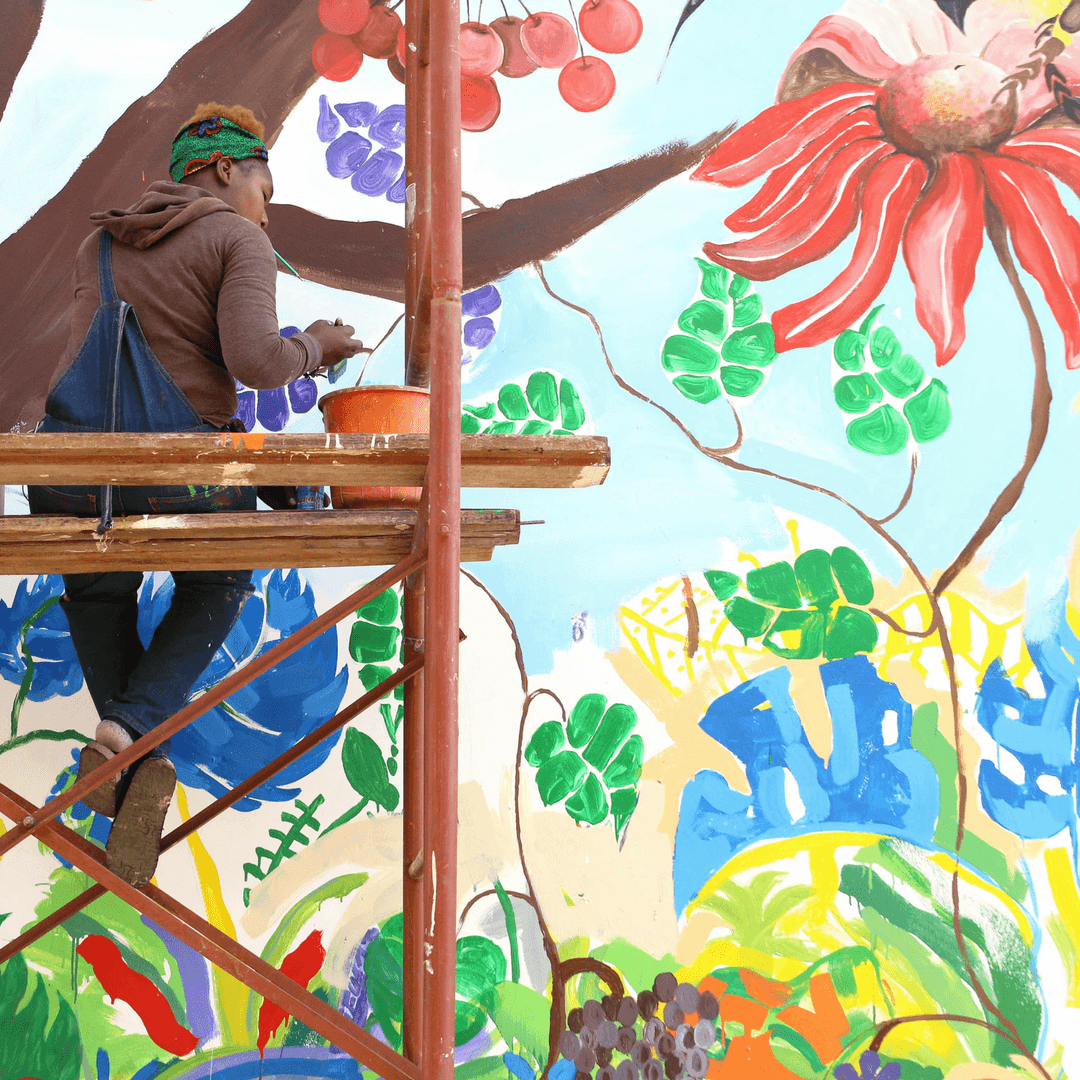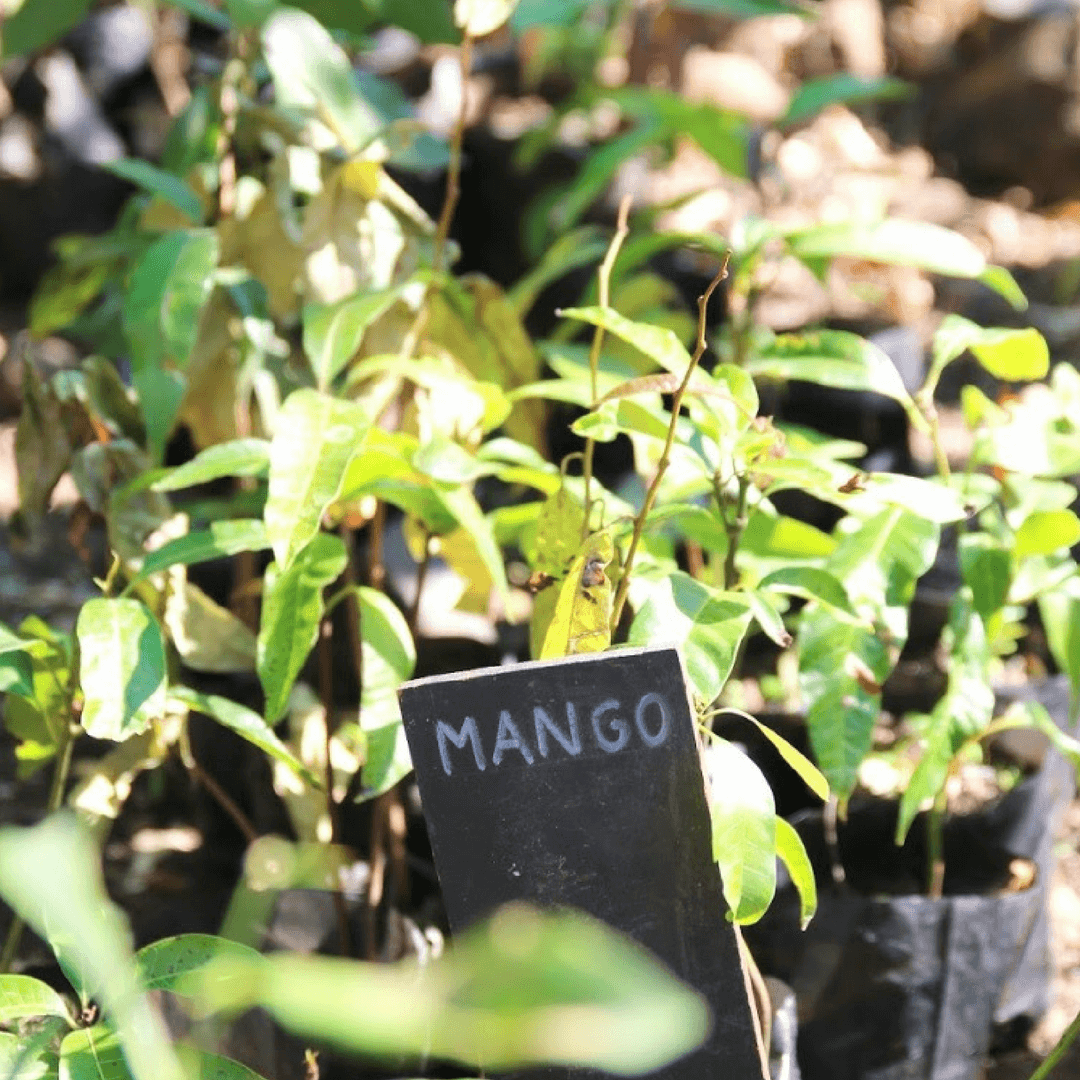 Want to get invites for Greenpop events?
Greenpop Foundation NPC is a registered non-profit organisation. Registration Number (NPO): 151-411 NPO.