What is Gardens For Good?
Bringing together the most successful interventions from our previous Trees for Cape Town (2010-2017) and Fynbos for the Future (2018-2022) projects, Greenpop's newest urban greening project, Gardens for Good, contributes towards our vision of Cape Town in which urban green space is equally distributed and valued in all communities.
Through Gardens for Good, we work with schools, hospitals, and other community organisations to plant gardens, run engaging gardening days for corporates and communities, support teachers, and build the capacity of groundskeepers.
Through these activities, we aim to increase green space and the ecosystem services it provides, improve green space maintenance and management, and increase nature appreciation and stewardship in urban areas.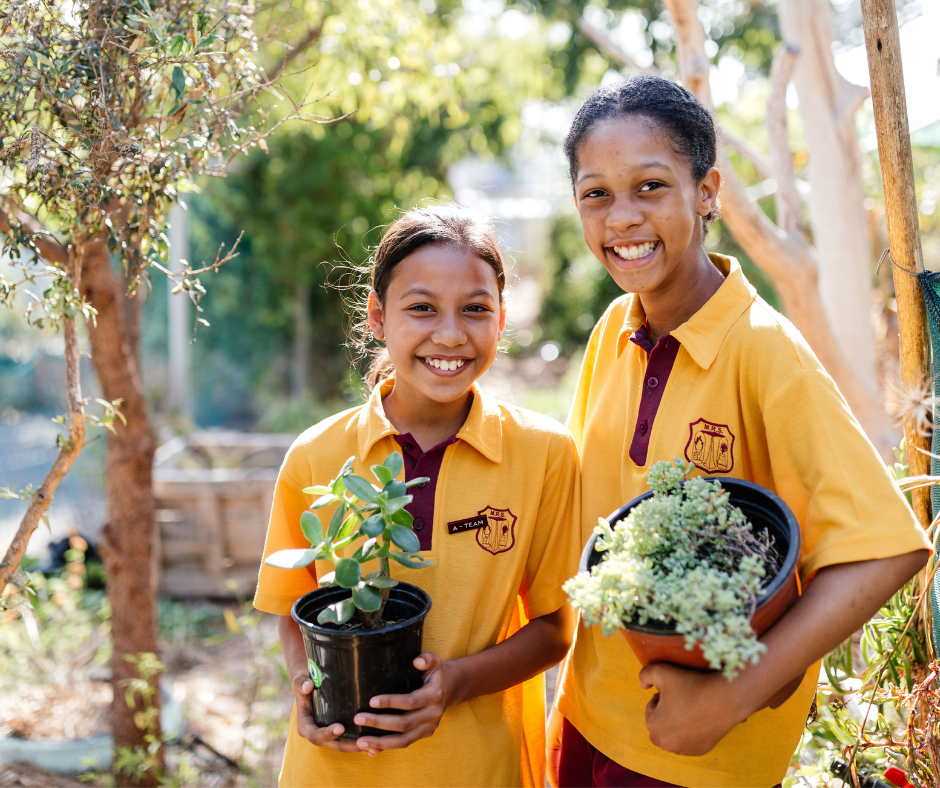 Our Gardens For Good Interventions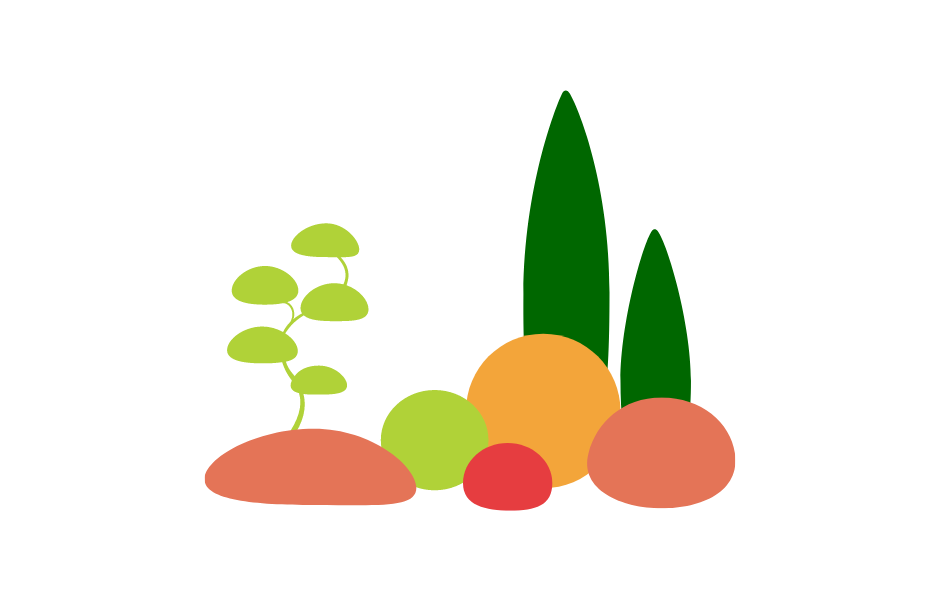 Indigenous Gardens
We create indigenous gardens including a wide variety of fynbos and other locally appropriate plants.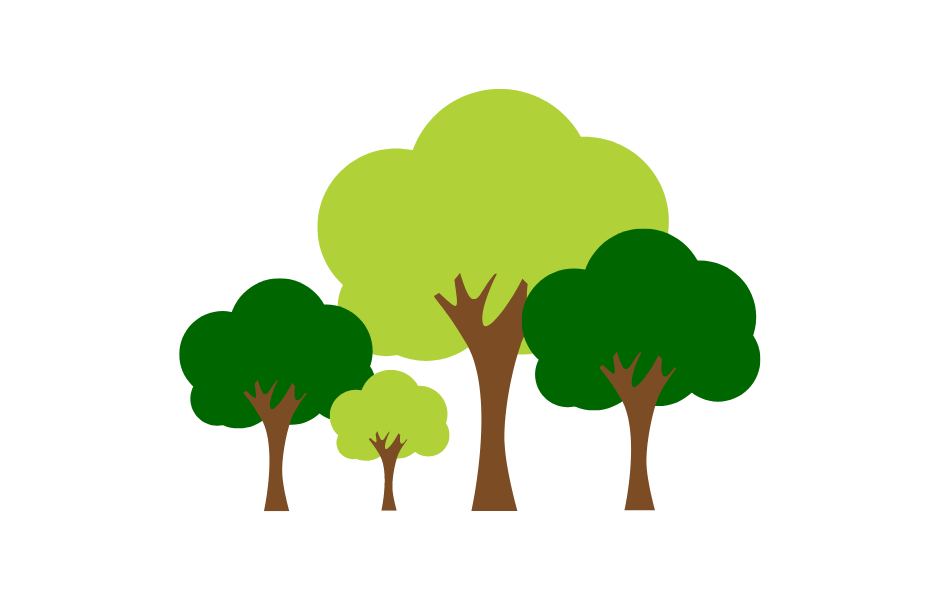 Forest Gardens
We plant multi-layer forest gardens including large trees, smaller trees, and a variety of indigenous plants.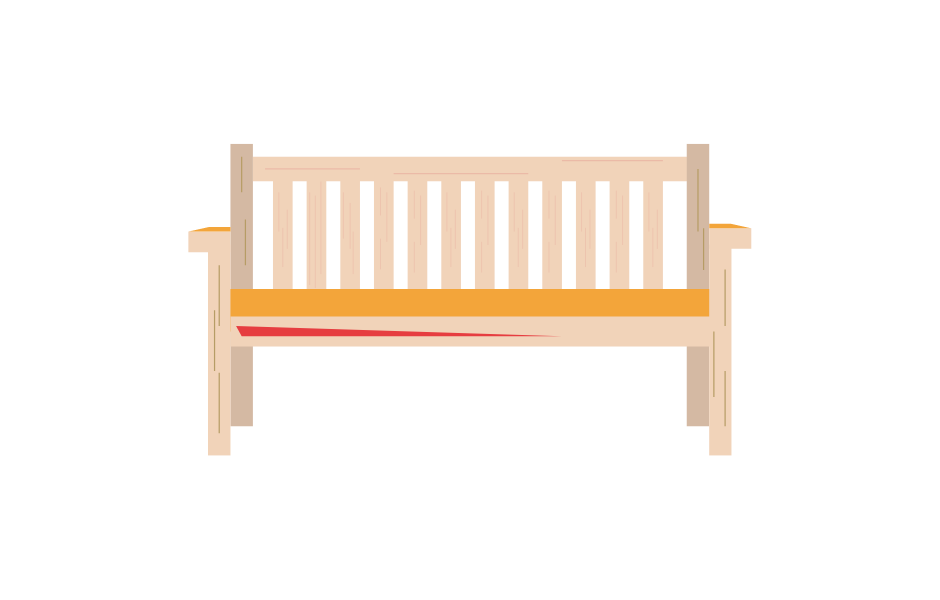 Garden Infrastructure
We install infrastructure such as seating, fencing, and shade structures to increase garden utility.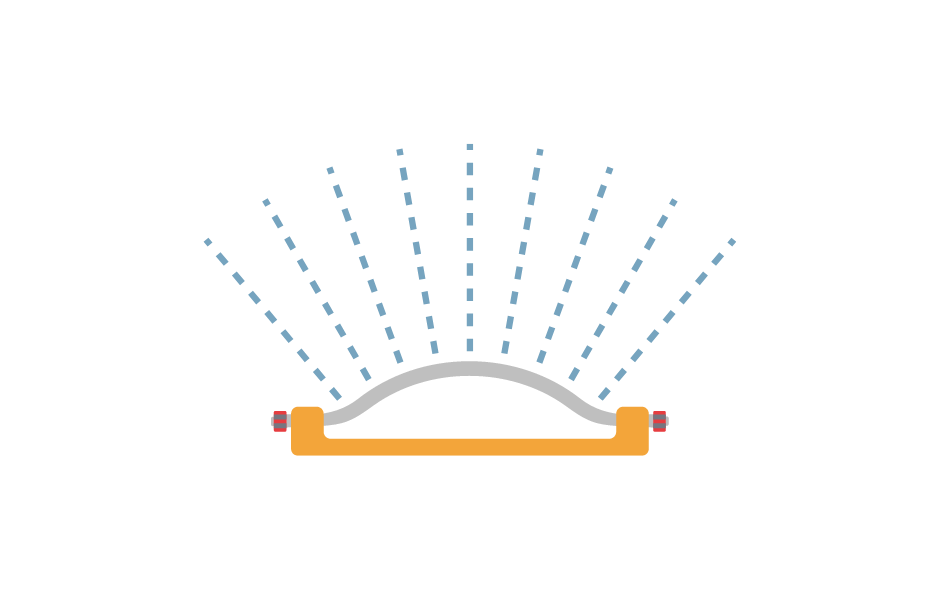 Maintenance Infrastructure
We provide our sites with basic irrigation infrastructure to ease the process of garden maintenance.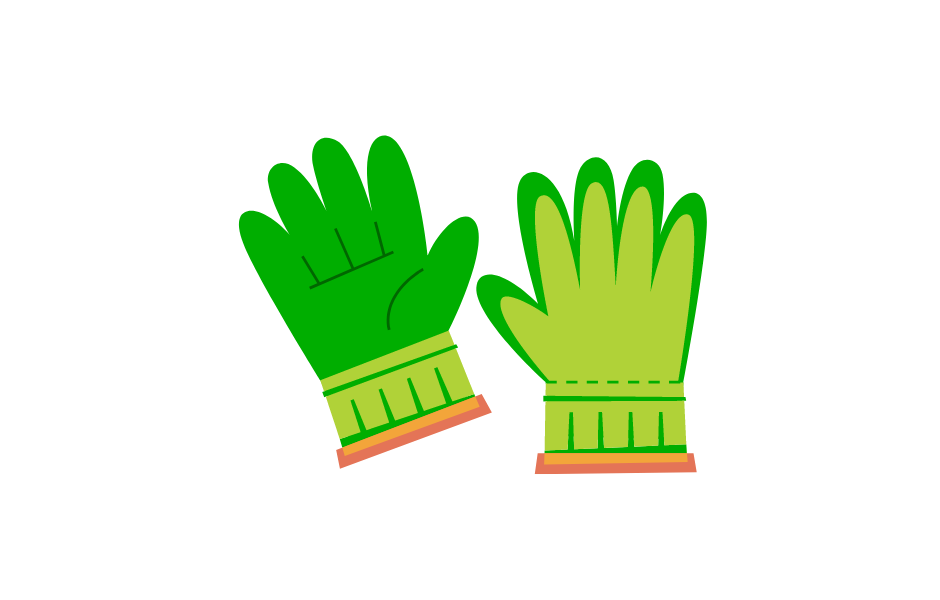 Garden Days
We run garden days with learners and corporate sponsors during which we do gardening tasks and teach the group about environmental topics.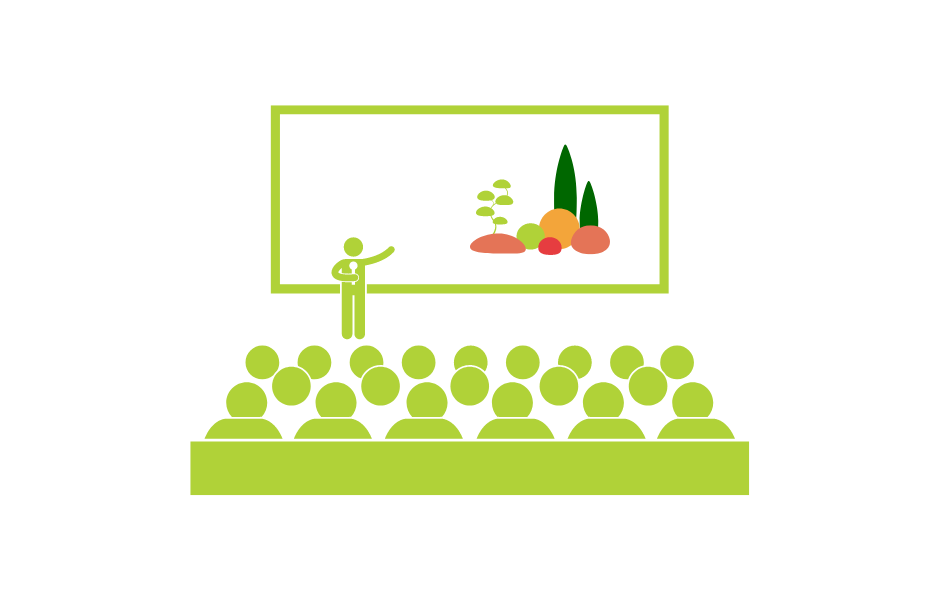 Educating Learners
We educate learners about the importance of urban green space and environmental issues during school assembly presentations.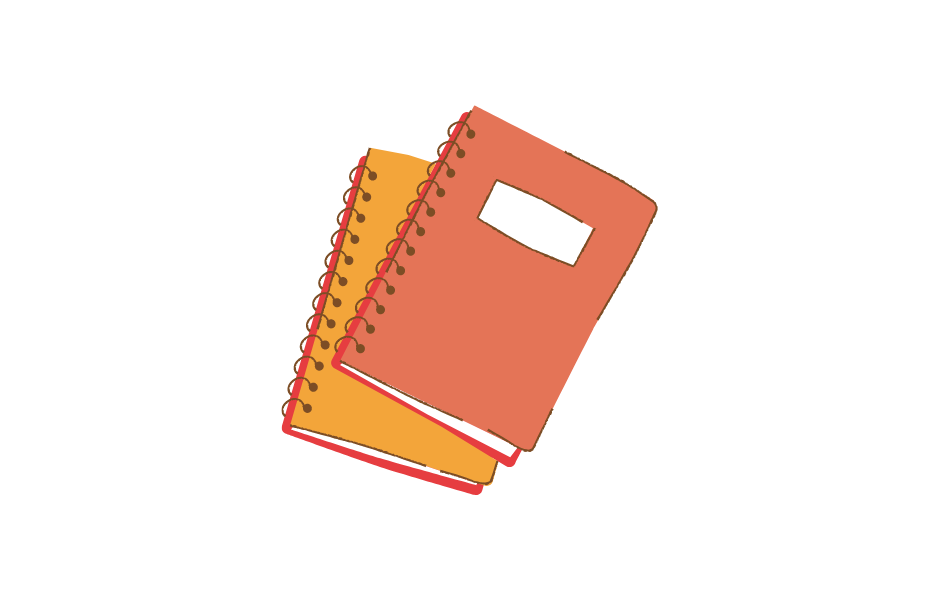 Supporting Teachers
We support teachers in environmental education through the provision of lesson plans and training sessions.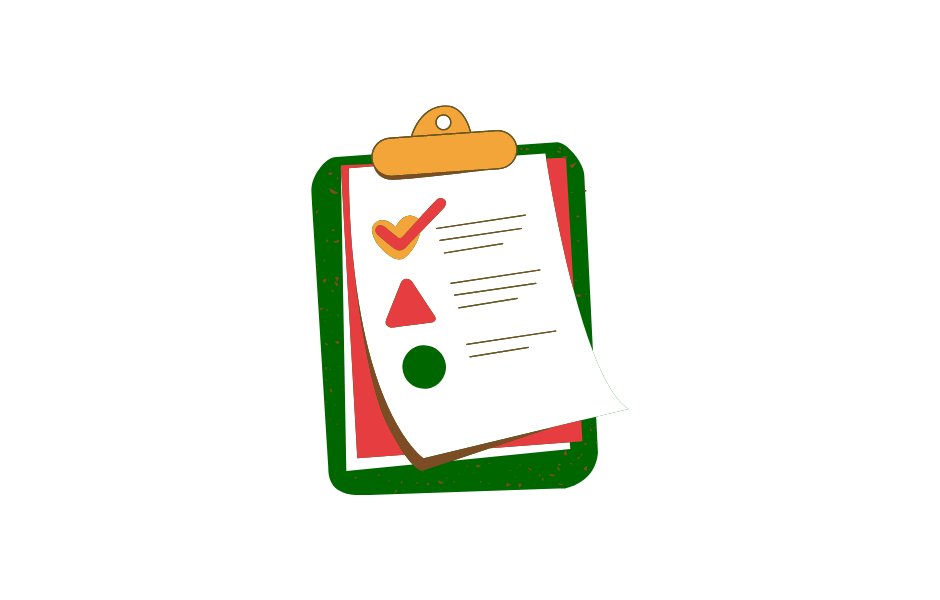 Supporting Groundskeepers
We support groundskeepers in garden maintenance through the provision of maintenance guides and training workshops.
Gardens For Good Theory of Change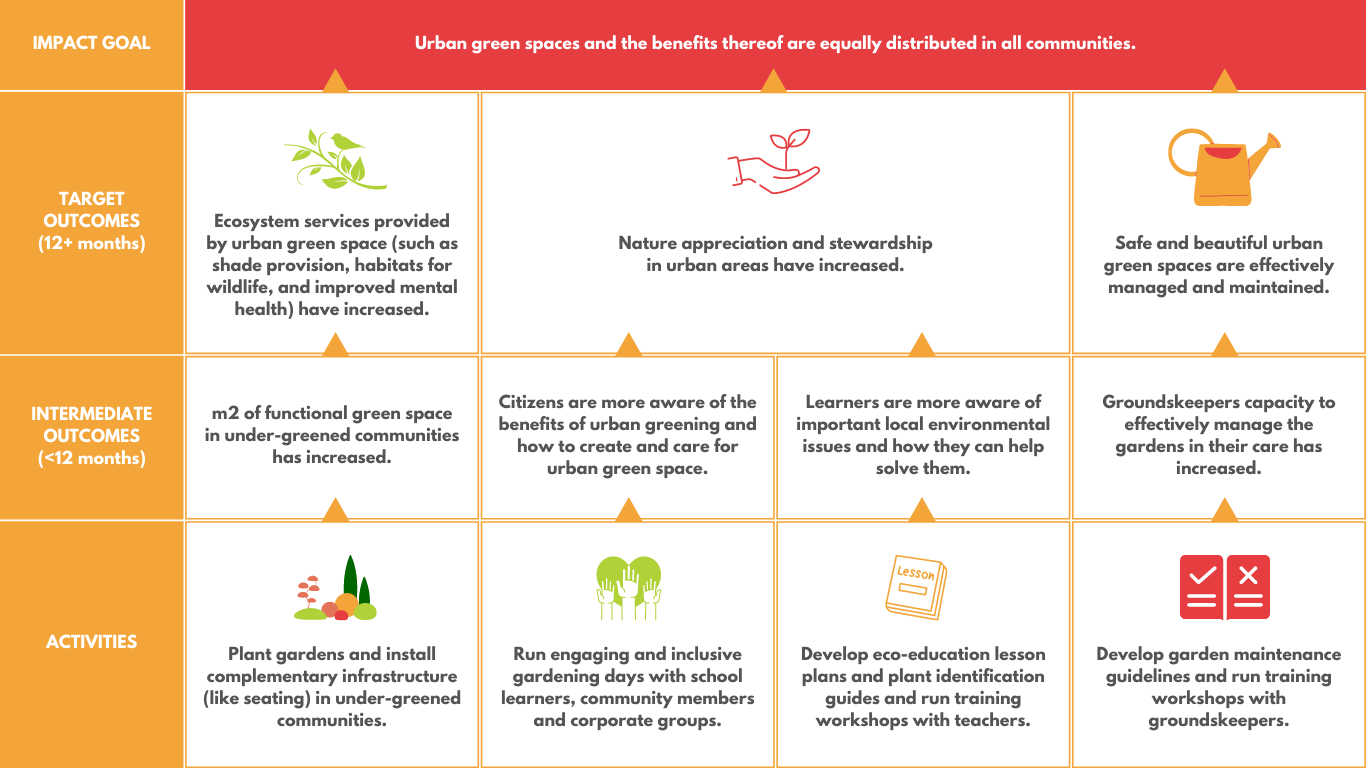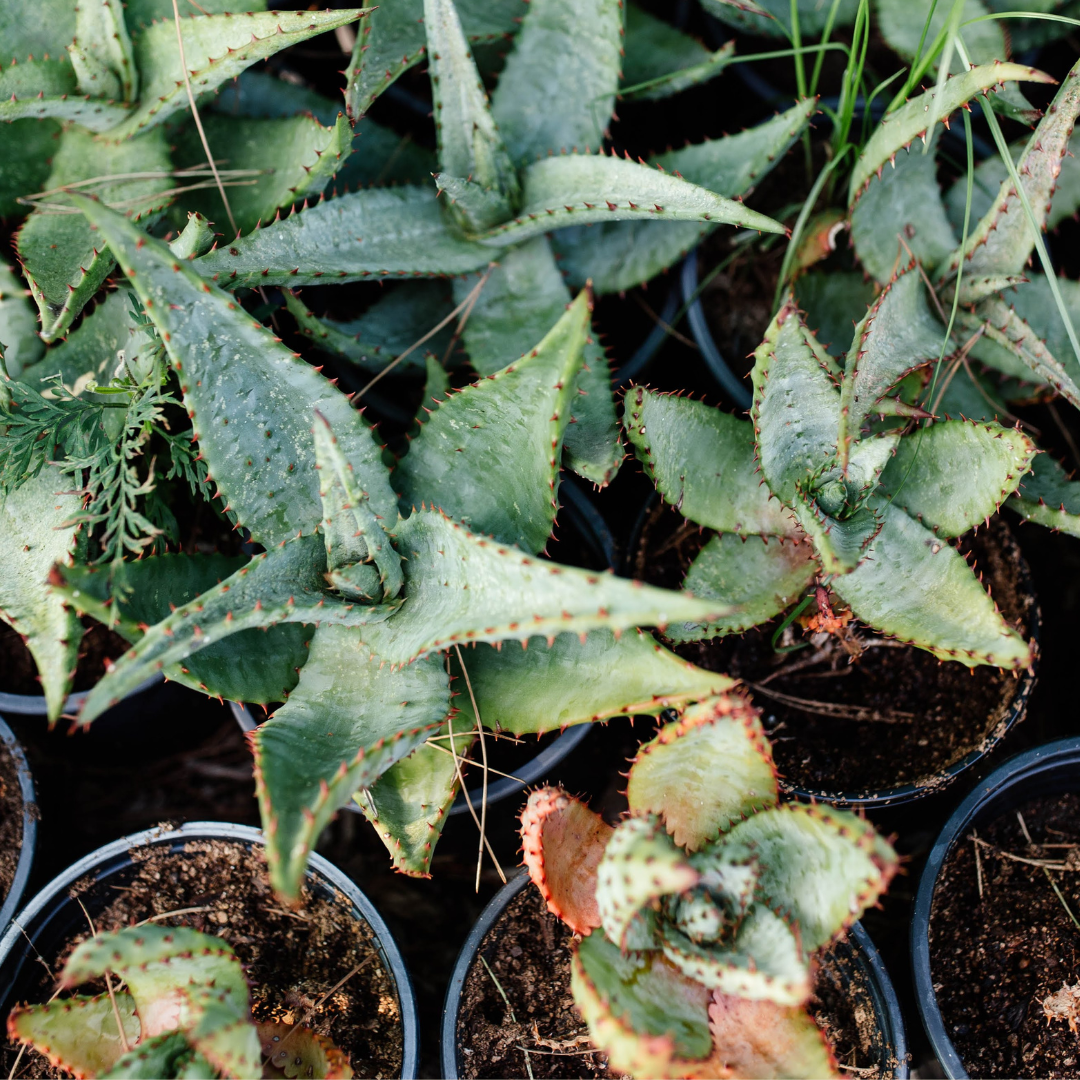 Garden days are a great opportunity to get your hands dirty, collaborate with your team, get active in your community and inspire future environmental activists!
Bring your team, group or class!
You can bring up to 45 people from your organisation, team or school to join a Garden Day alongside the local beneficiaries.

Get your hands dirty!
We will start the morning with an educational workshop, and will then jump in and get our hands dirty in the garden.Your group will help plant or maintain (prune, mulch, weed and water) a water wise garden at an undergreened school in Cape Town.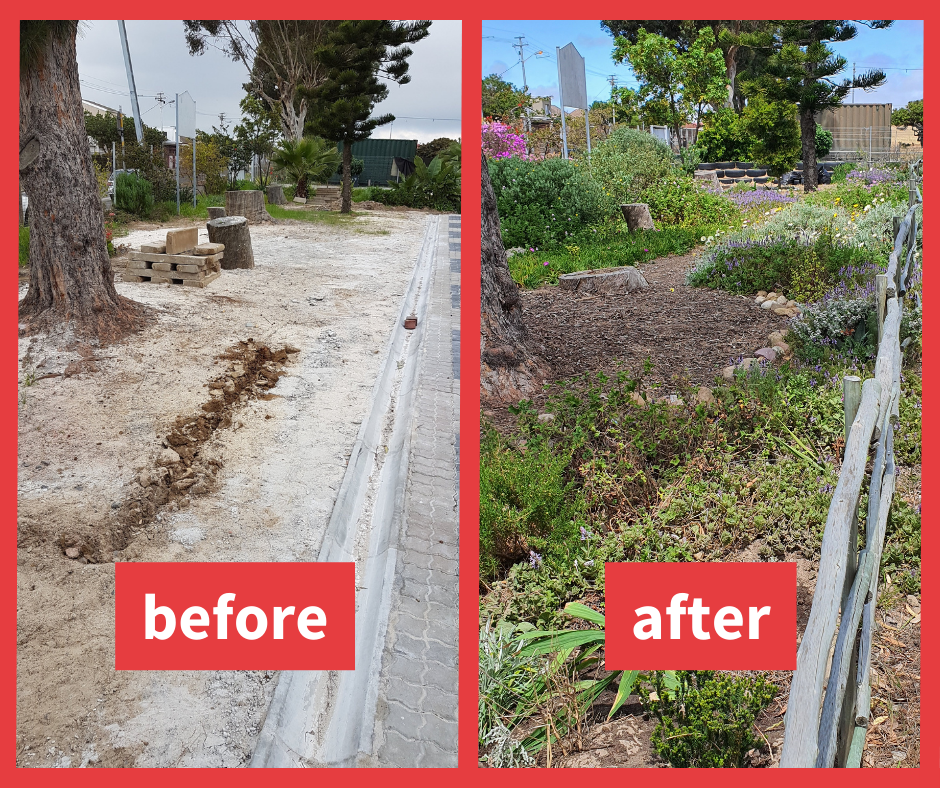 Alicedale Primary School
Athlone, Cape Town, Western Cape, South Africa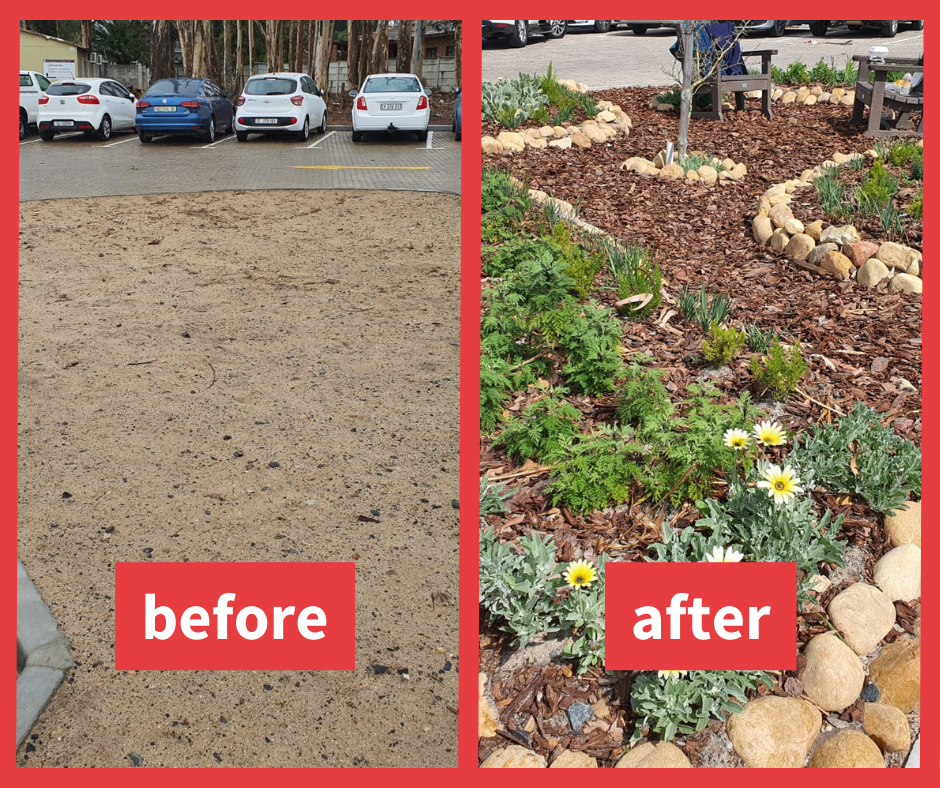 Helderberg Hospital
Somerset West, Cape Town, Western Cape, South Africa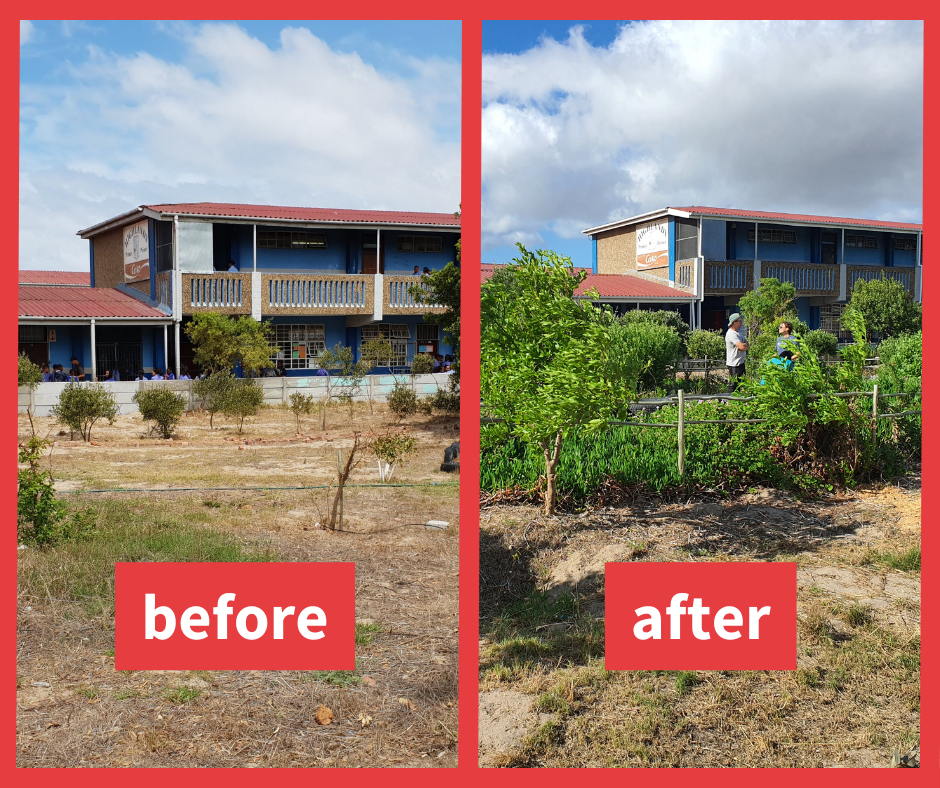 Highlands Primary School
Woodlands, Cape Town, Western Cape, South Africa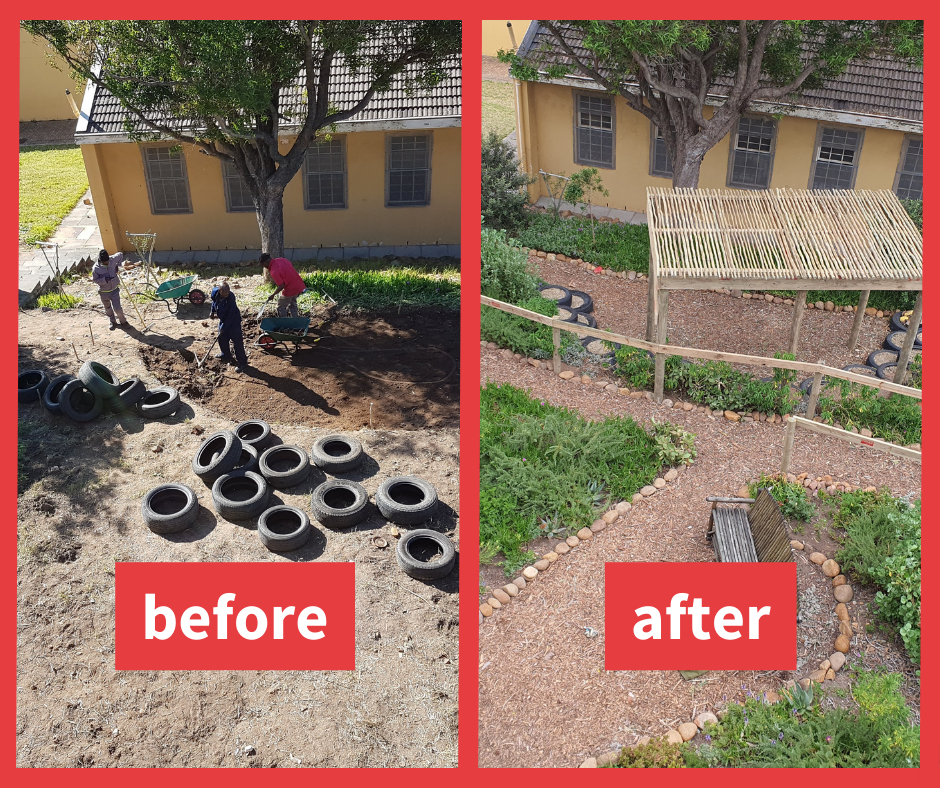 Mountain Road Primary School
Woodtsock, Cape Town, Western Cape, South Africa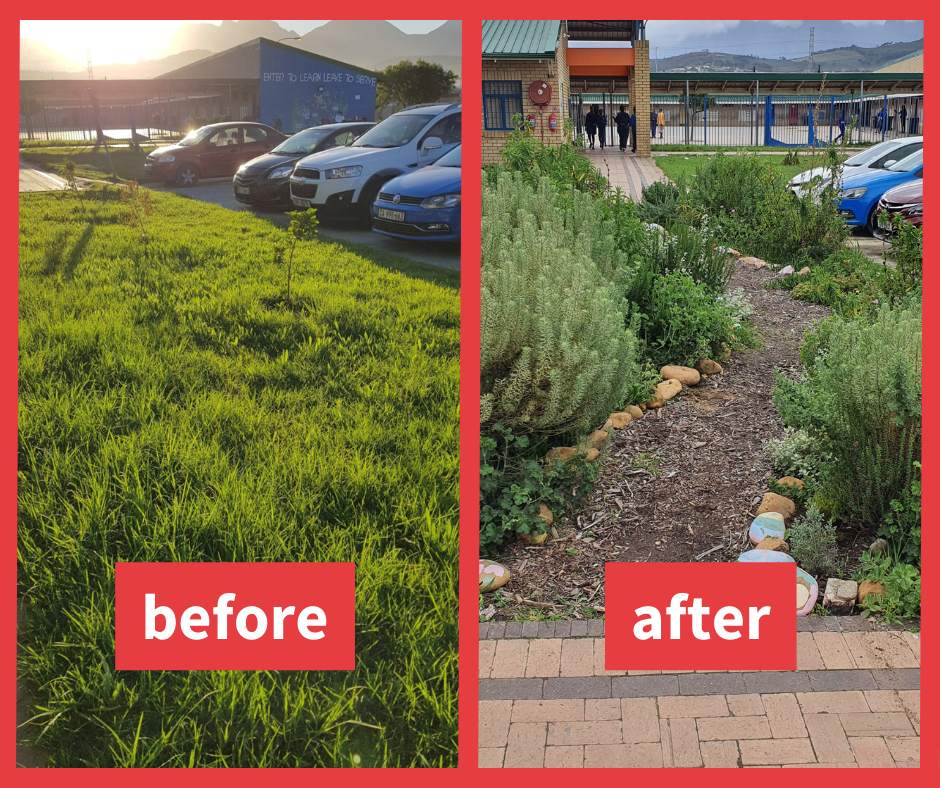 Silukhanyo Primary School
Strand, Cape Town, Western Cape, South Africa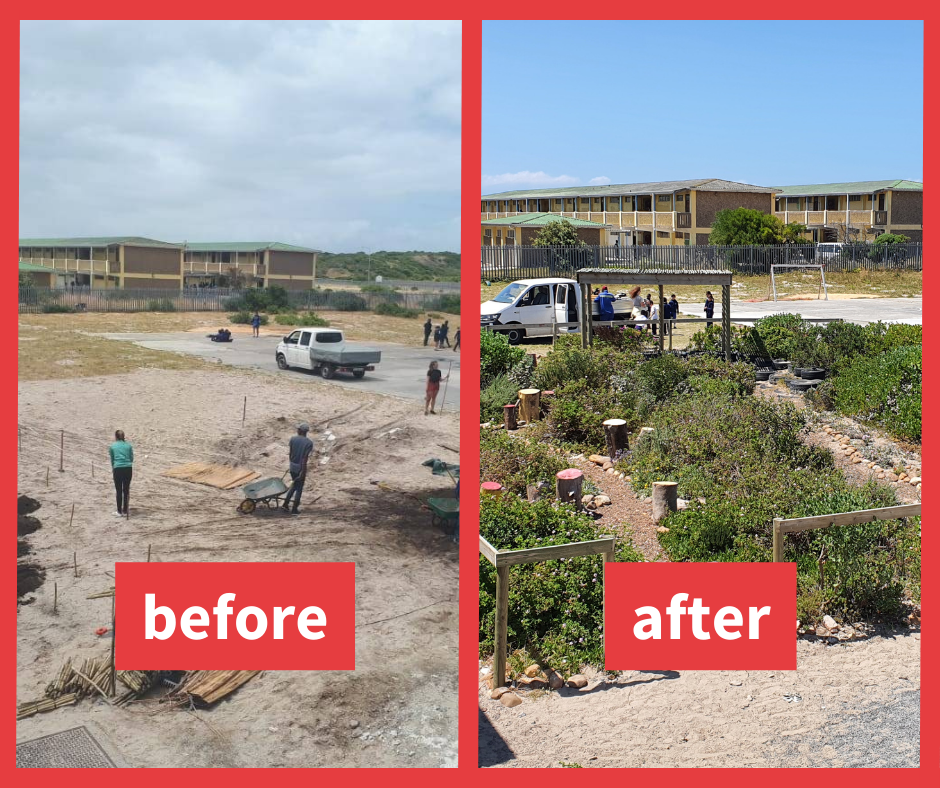 Strandfontein Primary School
Mitchell's Plain, Cape Town, Western Cape, South Africa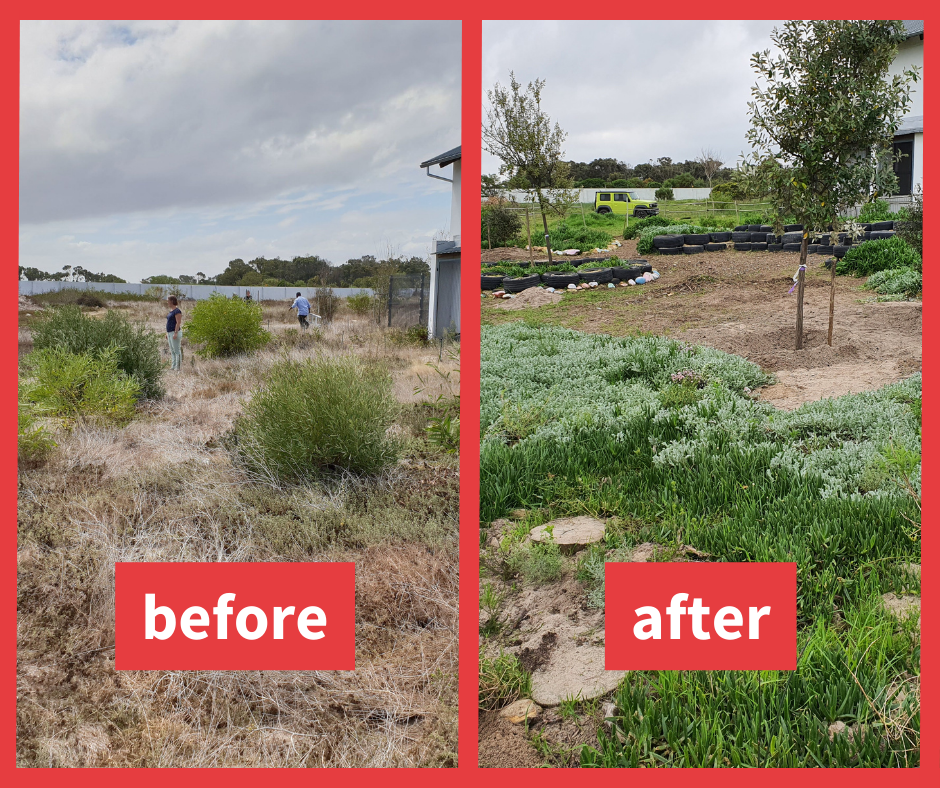 Vulamasango Child & Youth Facility
Philippi, Cape Town, Western Cape, South Africa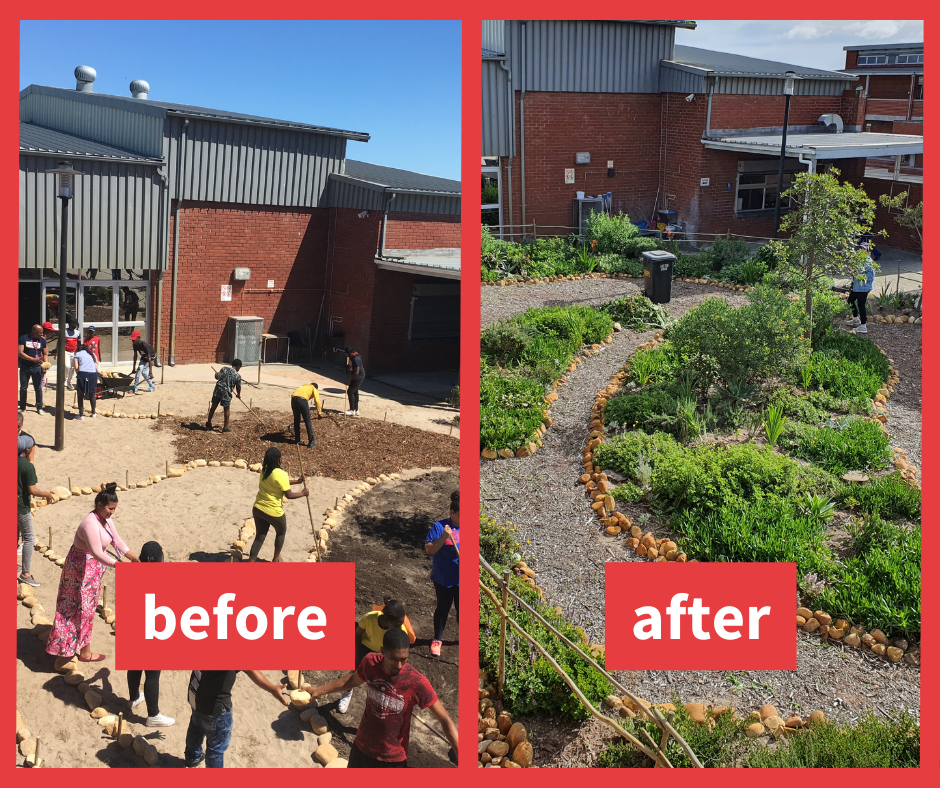 Westriding Primary School
Table View, Cape Town, Western Cape, South Africa
Alignment With Global Goals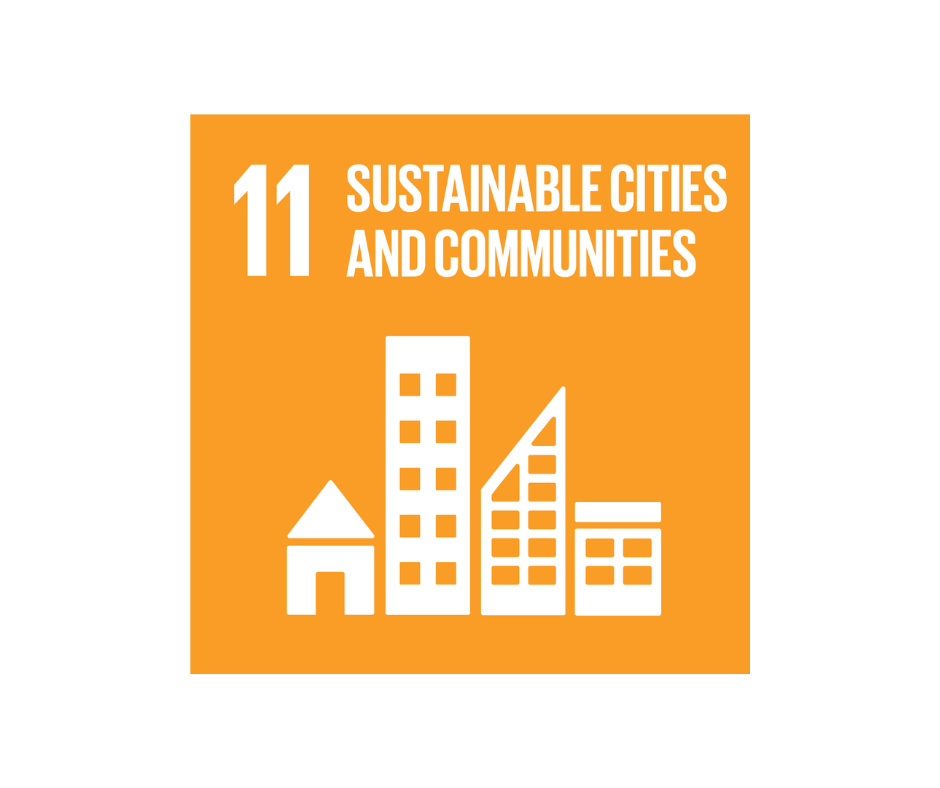 UN Sustainable Development Goals
Goal 11.7: Sustainable Cities
By increasing safe and accessible urban green space, this project contributes towards safe, resilient and sustainable cities.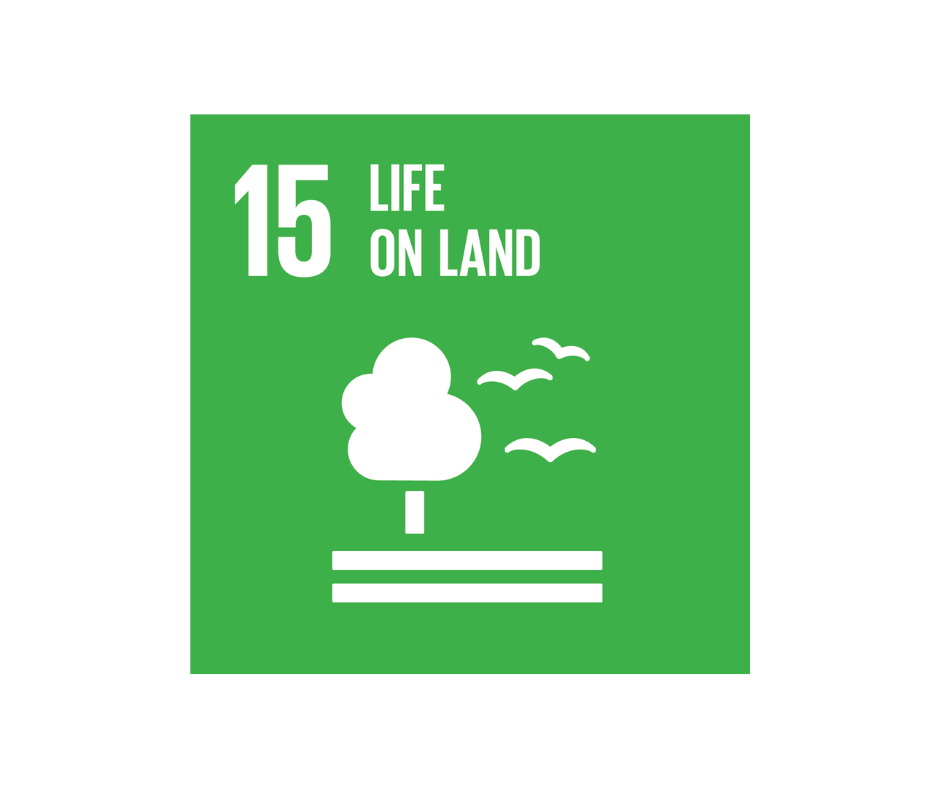 UN Sustainable Development Goals
Goal 15: Life on Land
By restoring forest ecosystems, this project contributes towards conserved, restored and sustainably managed forests.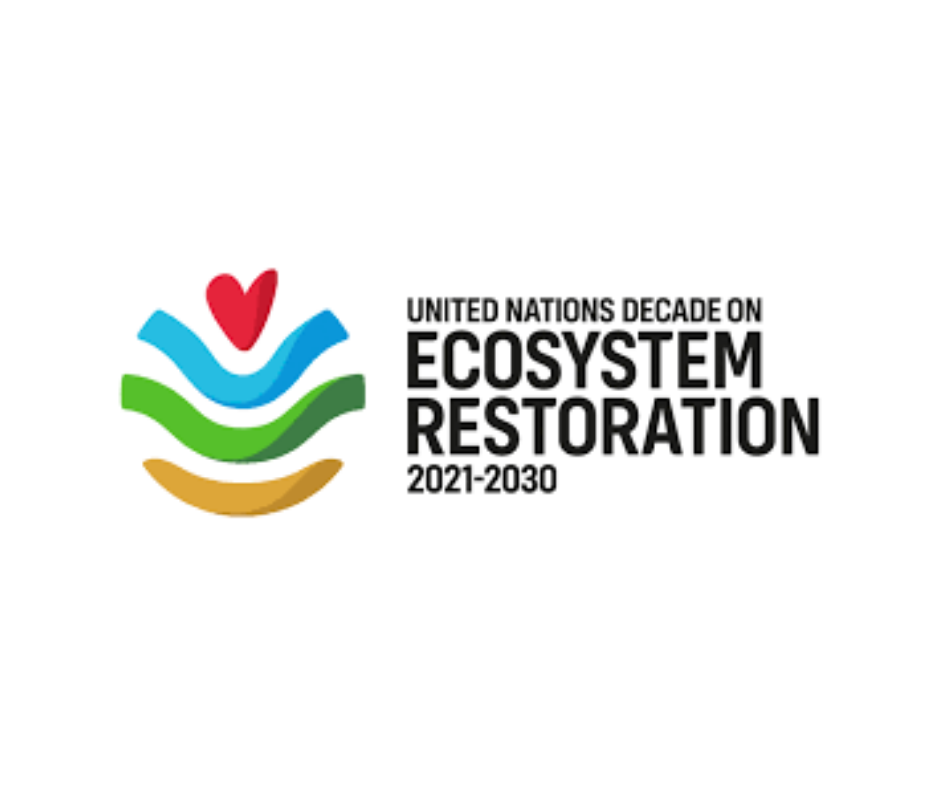 UN Decade on Ecosystem Restoration
By restoring forests, this project directly contributes towards ecosystem restoration.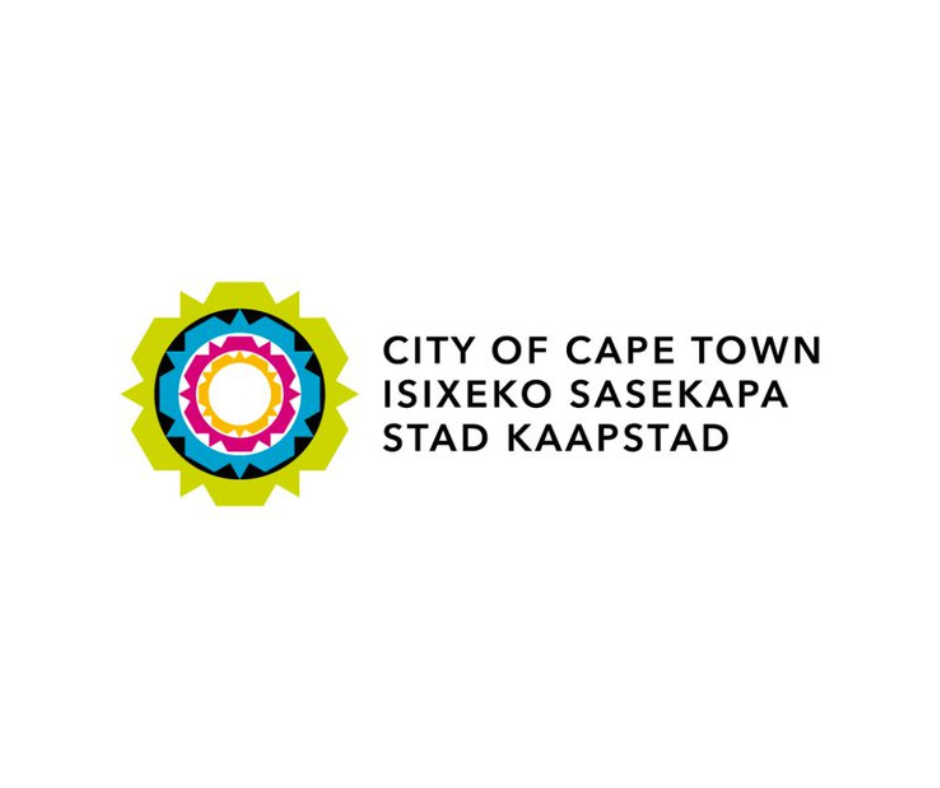 City of Cape Town Climate Change Strategy
Strategic Focus Area 1
This project contributes towards urban heat mitigation, thereby supporting urban cooling and heat responsiveness.
Greenpop Foundation NPC is a registered non-profit organisation. Registration Number (NPO): 151-411 NPO.