Dr. Alek Nikolic – Skin Ingredients
In an interview with Skin Ingredients founder, Dr. Alek Nikolic, we learn more about the South African skin care industry, the companies' innovative approach to skin care and why caring for the environment is so important to their business.
Tell us about your company?
sk.in is a company that formulates, distributes and supplies our own skincare products to customers and stockists. All our products are vegan, cruelty-free and never tested on animals and they are also free of parabens and sulphates and soy, nut and gluten-free.
Our goal is to provide everyone the ability to use high concentration active ingredients that minimise potential side effects to achieve healthy glowing skin.
Currently, our company has 5 employees and we have a team of sk.in representatives situated throughout South Africa. We also have a brand strategy and social media arm that are very strong believers in not only protecting and contributing to protecting the environment but who also educate their staff and their customers in its importance.
sk.in came into existence many years before the company Skin Ingredients (Pty) Ltd was founded in 2017 when I realised that there was a need for doctor prescribed cosmeceuticals to be more freely available. The stumbling blocks most cosmeceutical skincare companies faced was that active ingredients could cause unwanted skin reactions, limiting the availability of cosmetic practices and dermatologists. However, I knew that high concentration active cosmeceutical strength ingredients do exist that limit the possibility of skin reactions and went to work to bring them to a wider market.
Research and development for sk.in began in 2015 where we started working closely with compounding pharmacists, international ingredient suppliers and packaging experts to ensure that the quality of the ingredients not only matched sk.in's mission but also our exacting standards. The 3-year journey culminated in a high concentration active ingredient skincare brand that uses premium ingredients to maximise skin care results while simultaneously limiting skin reactions.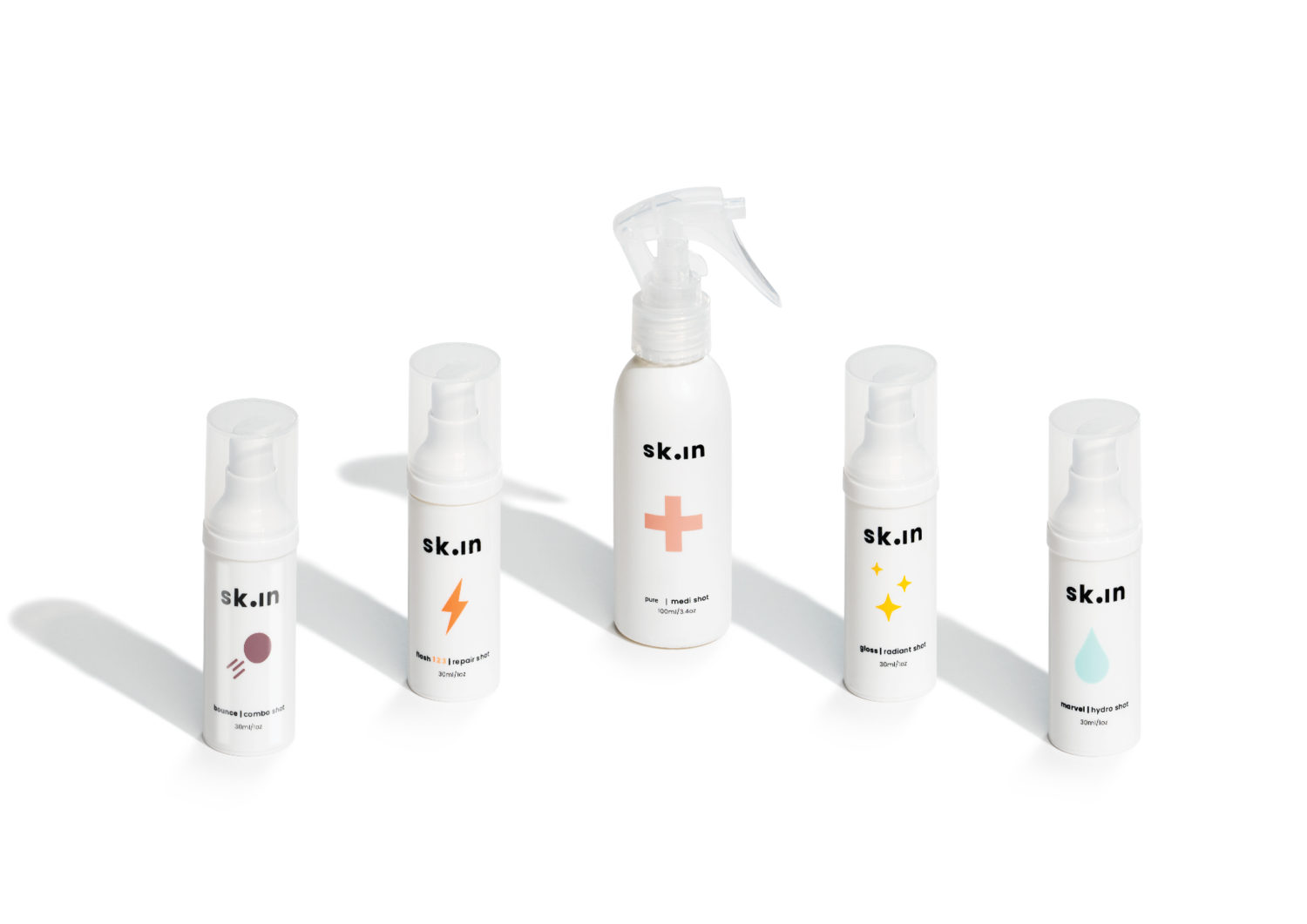 Skin Ingredients range of products are vegan and cruelty-free!
Why did you decide to start this business?
We firmly believe that a healthy, glowing skin has a direct and positive effect on a person's emotions, confidence, and sense of well-being.
Following this I started sk.in with two main formulation guides:
The first is that doctor prescribed cosmeceuticals are traditionally only available at doctors' rooms (aesthetic medical practitioner, dermatologists, plastic surgeons, etc.) which limited their availability to the general public. There is a good reason for this as the ingredients and their concentrations can produce unwanted side effects which if they develop would need medical attention. I wanted to create a brand that contains these high concentrations of doctor prescribed active ingredients but at the same time to limit or reduce the ability for skin reactions. This would allow great skincare to be available to everyone. So, my focus was the ingredients used for the skin and this is how we derived on the name of the brand: sk.in = skin ingredients.
The second is I felt a number of brands do not offer a combined targeting ingredient and skin barrier repair ingredients in one serum or product. I am a firm believer that we all have to some degree or another a compromised skin barrier even if we take diligent care of our skins. Exposure to pollution, smoking, unhealthy eating, laptop and computer screens, cell phones, visible light, etc. all contribute to the stress on the skin barrier. we can apply the best ingredient on our skin but if our skin barrier is compromised that ingredient will not reach its full potential. So, I wanted to create a range that not only had a targeting ingredient (such as vitamin A or vitamin C) but that it also contained ingredients to repair and maintain the skin barrier through the day and night.
What are the values that drive your business?
The way we work is contained in the word SK.IN
Sustainable
We love our planet, therefore:
all our products are vegan, cruelty-free and never tested on animals
they are also free of parabens and sulfates and soy, nut and gluten free
we contribute to environmental causes
we encourage recycling of our products
Knowledge
We are medical professionals, therefore:
we research extensively, madly, intensely
we only use the latest, clinically proven technologies and ingredients
Integrity
We want you to trust us, therefore: 
we only use skin care ingredients that minimize skin sensitivity
we rigorously test every ingredient and product on ourselves first
Nurture
We care about everyone, therefore:
we listen – to team members, employees, suppliers, and customers
we attract and employ people who are passionate about our core values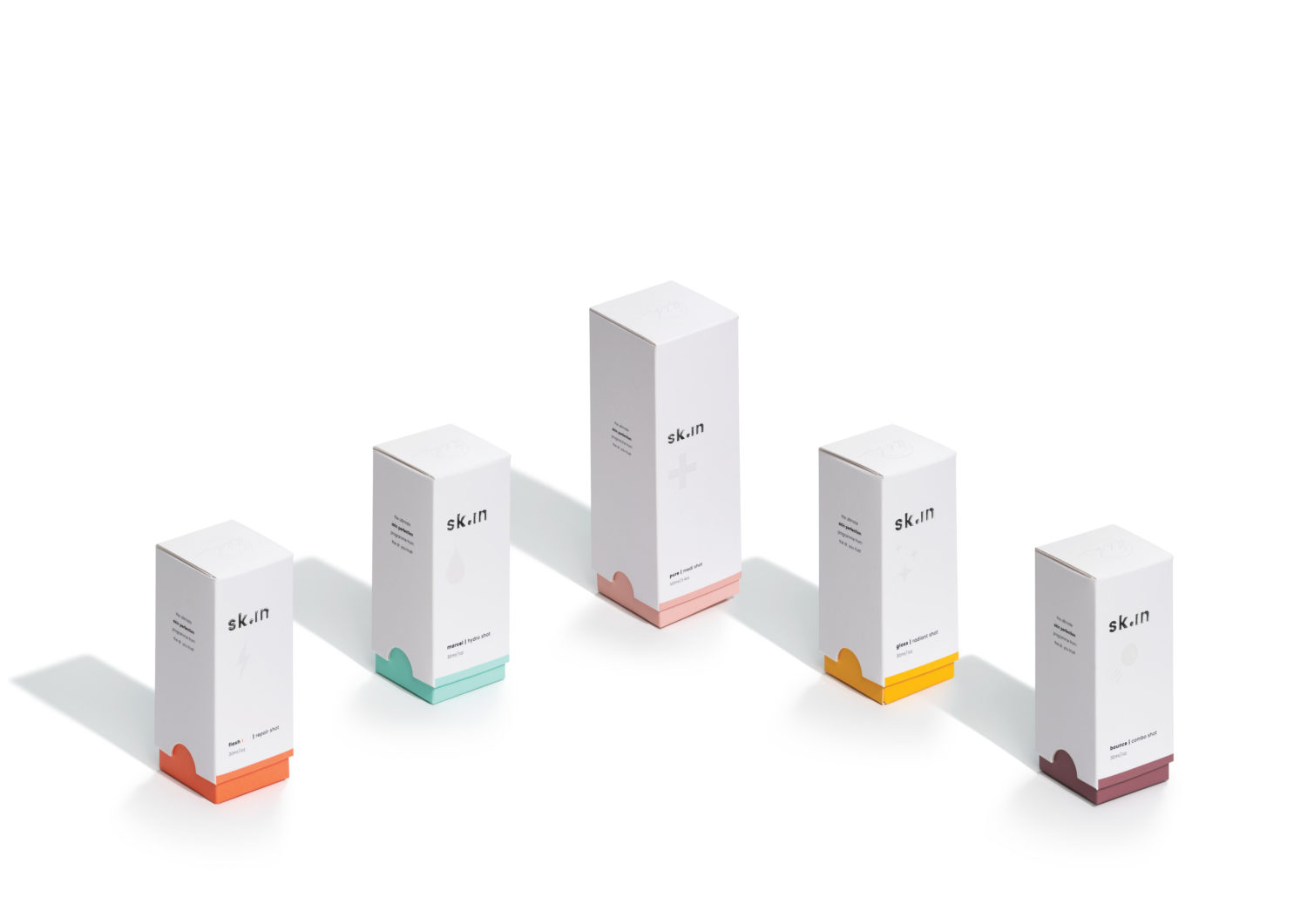 Skin Ingredients contributes to Greenpop's projects on a monthly-basis!
 What is it that makes your business unique?
There are a number of factors I feel that separate our business from other skincare companies. The first is our stance on being as environmentally friendly as possible. This includes the paper and packaging materials we source, the product containers, and the contributions we make on every sale we have including giving the opportunity for every customer who purchases on our site to contribute to Greenpop. We also ensure that everyone that works in the company becomes more environmentally aware.
Our formulations are also unique in the ingredient concentrations we use, their ability to reduce skin  reactions, and the combination of ingredients that have multiple functions on the skin allowing for a simpler routine.
Why did you decide to get involved with Greenpop?
I felt that there is a limit to what we can achieve with our environmental stance and that to be able to contribute more we would need to add back to the community that supports us and at the same time improve our planet with trees and protecting South Africa's natural vegetation.
How does environmental change impact your business?
This happens in a number of ways.
We have had to sit down and think carefully how we can minimise our impact throughout the entire journey of formulating a product (which starts off at first just as an idea) to final delivery to a customer or stockist.
This will include the ingredients and where and how they are sourced, the containers the product will be packaged in, the printing, the design and artwork, the protective packaging and delivery packaging.
Very simply we were forced to think of how the entire process of developing each product would impact our environment.
—-
Want to find out more about Skin Ingredients and Dr. Alek's work? Visit their website.
Want to get your company involved?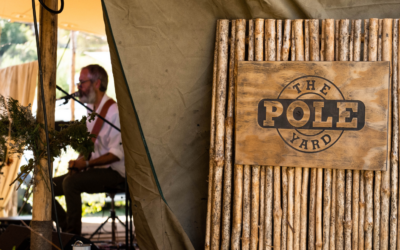 Sustainable timber made headway at Reforest Fest 2023. The Pole Yard's erected a creative and sustainable stage with FSC-certified wood.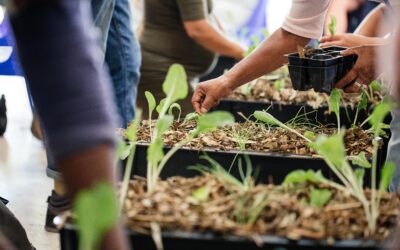 The community members from Christel House South Africa are an inspiring testament to the impact food gardening has.
Greenpop's Fynbos for the Future programme aims to activate change on the ground in local schools. Principal, Tanya van Graan shares more.
Greenpop Foundation NPC is a registered non-profit organisation. Registration Number (NPO): 151-411 NPO.