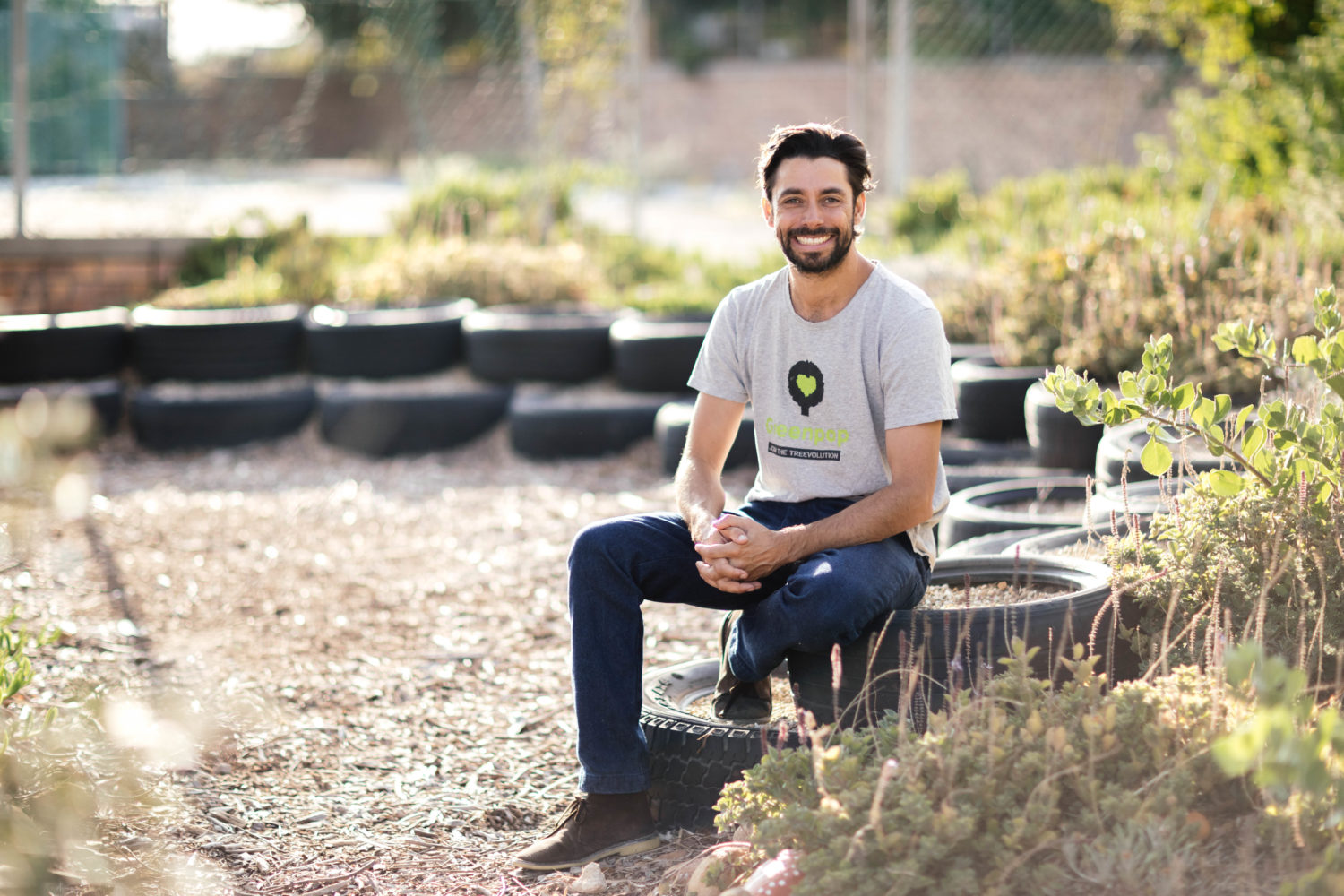 Misha Teasdale
Founder & TreeEO
In 2010, Misha gathered like-minded individuals to plant 1000 trees in a month and hasn't looked back since. When he is not planting trees, you can find him doing wheelies on his bicycle or sprinting up Table Mountain.
Follow him on Twitter: @mishateasdale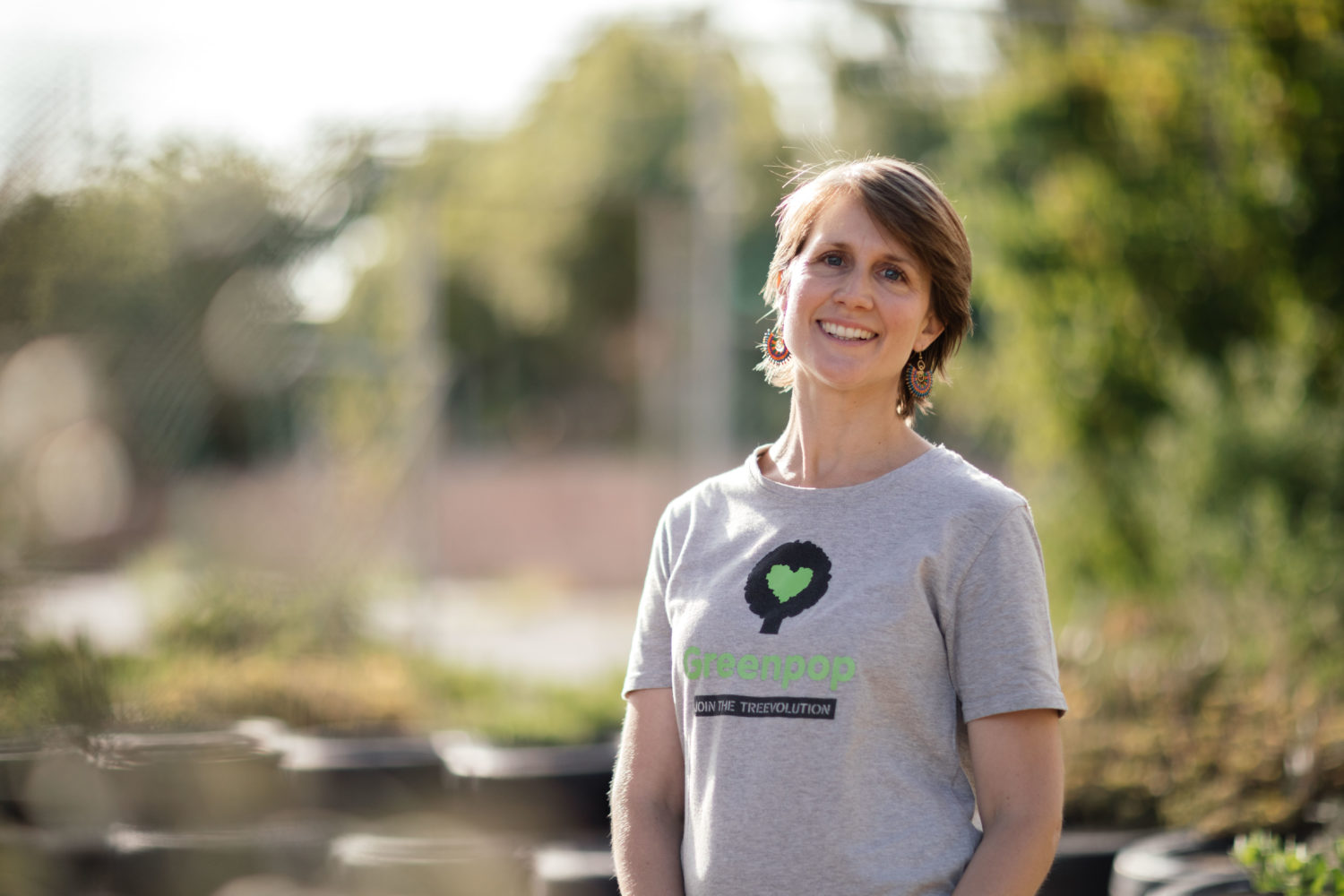 Lauren Teasdale (nee O'Donnell)
Founder & Managing Director
Lauren is a co-founder and the Managing Director of Greenpop. With a passion for people, Lauren spends her days inspiring individuals from all walks of life to be active citizens and get active (not anxious) about the future of our planet. As the Managing Director of Greenpop, she is continually looking for ways to run an organisation differently, more organically and yet also professionally.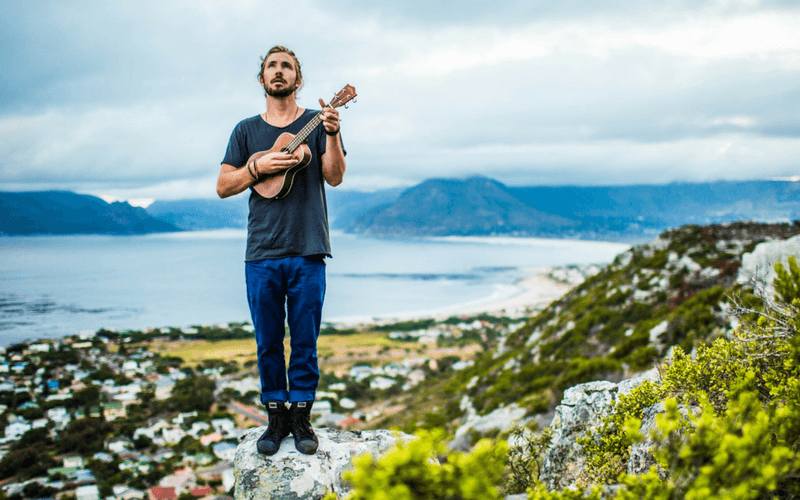 Jeremy Hewitt
Founder
Before he was the award winning South African folk musician Jeremy Loops, Jeremy Hewitt co-founded and managed the finances for Greenpop. Today, Jeremy lends passion and power to the project from afar and inspires his thousands of adoring fans to tread a little lighter.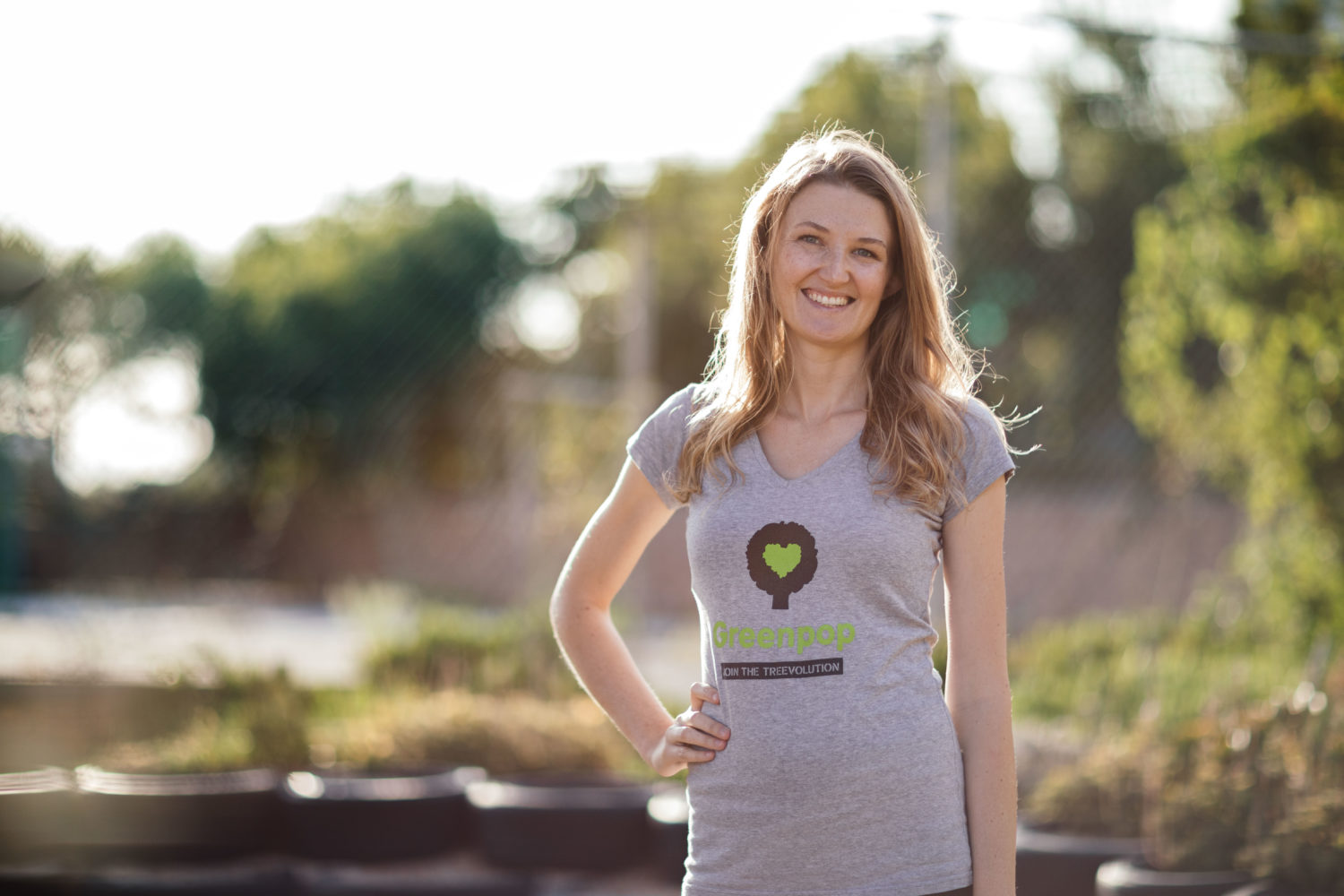 Zoë Gauld-Angelucci
Head of Programmes
Born in Knysna and raised in the United States, Zoë moved to Cape Town in 2008 to study at the University of Cape Town. After leading a variety of student organisations, teaching undergrads, and earning a Masters degree in Development Studies, she joined Greenpop in 2014. When she is not heading up programmes across Sub-Saharan Africa, you can find her tending to her garden, practising Italian, and searching for the best pizza in the Mother City. 
Follow her on IG: @zoeswgauld
Deon Knoetze
Urban Greening Programme Manager
Born in Durban, Deon moved to Cape Town as a child and went on to study music at Stellenbosch University. After earning his BMus, he worked toward his PGCE and spent the next few years teaching in South Africa and the UK. In 2017, he moved back to Cape Town and joined Greenpop's programmes department. When he is not overseeing our urban greening work, you can find Deon tending to his honeybees, working in the garden and making delicious curry.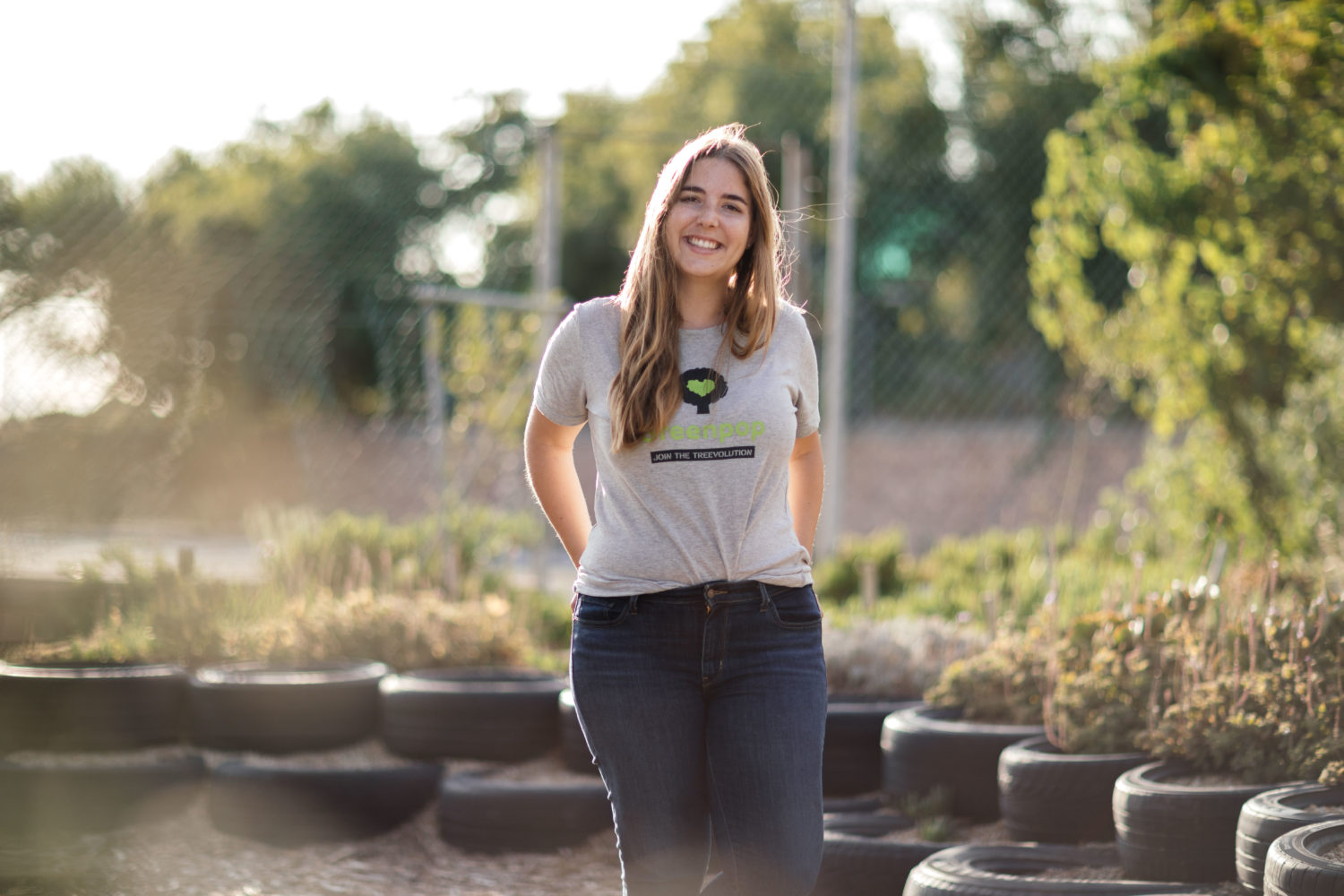 Carla Wessels
Partnerships & Communications Manager
Born in Brazil, Carla grew up in the small town of Swellendam. Straight after school, she joined the Greenpop team as an intern in the events department and developed a passion for sustainability. Since then she has completed a marketing degree and worked in communications and operations across the country.
Carla's been part of the Greenpop team in various roles since 2015, and has a passion for sustainable business and communications.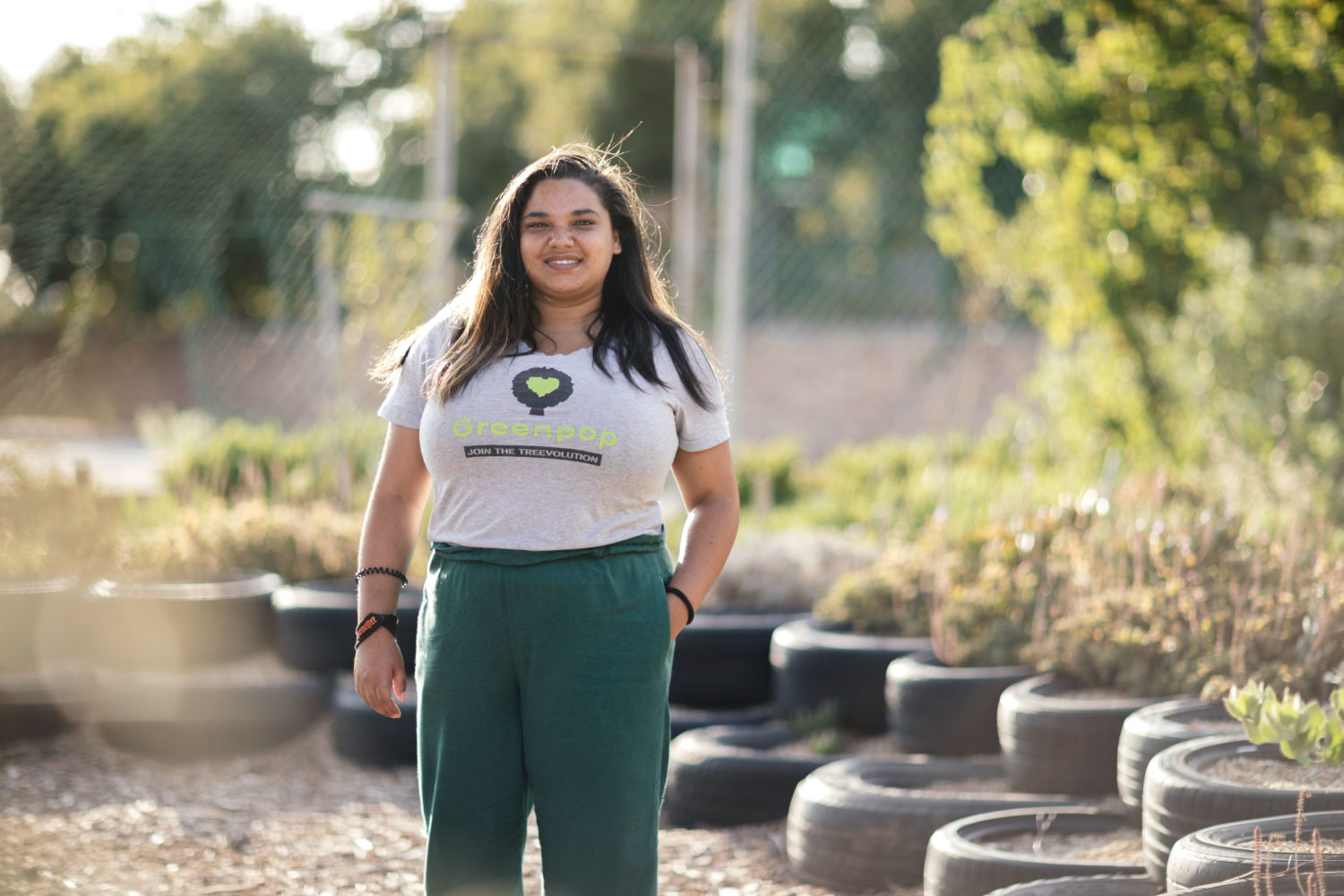 Nadine Botto
Office & Administration Manager
Born and raised on the Cape Flats, Nadine always had great passion for life outdoors. After studying PR and working in corporate Nadine woke up one day with a strong urge to quit her job and plant trees for the rest of her life, with this finding her self at Greenpop. Nadine is Greenpop's Administration and Office Coordinator and runs the office firmly making sure everything has a place. When she's not in office Nadine loves spending time with her friends going on adventures and considers her self a serious foodie.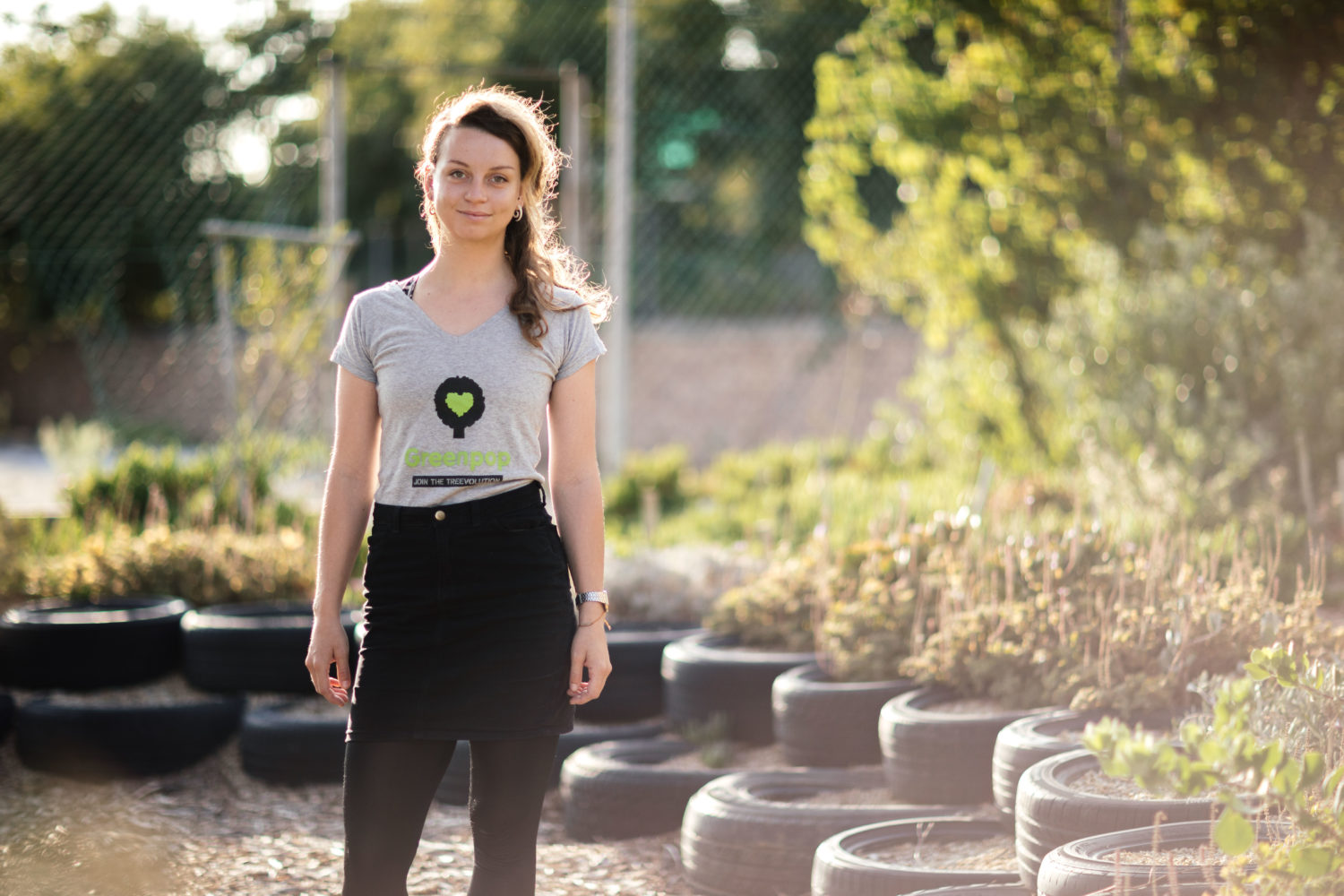 Claudia Waller
Events & Operations Manager
Claudia Waller landed in South Africa seven years ago and fell in love with the land and its people.
With a strong belief for experiential living, after many years of living, working and cycling all over the world, Claudia is with Greenpop helping create impactful experiences.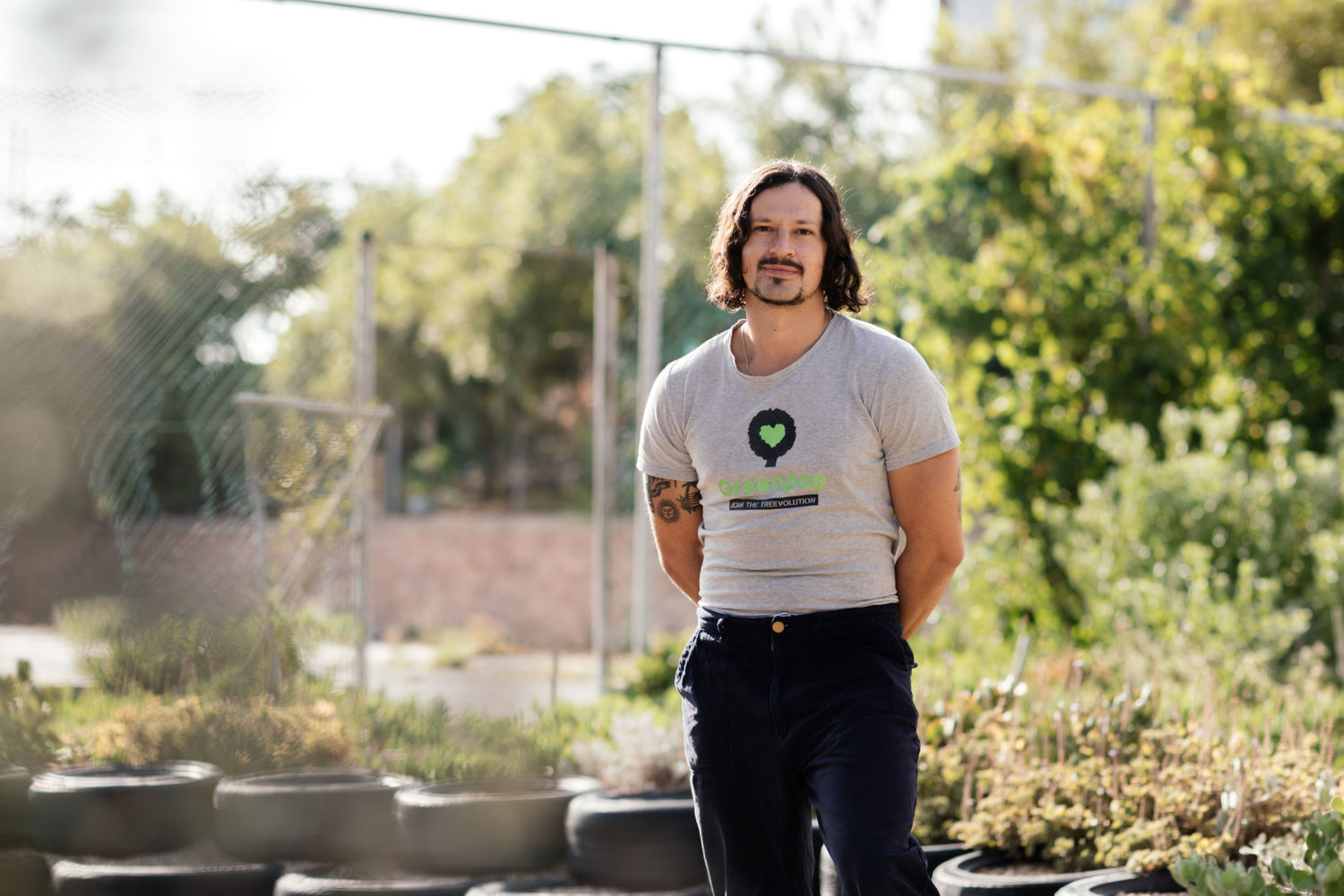 Carl van der Linde
Communications Consultant
Carl was raised in the Overberg area in the Western Cape, South Africa. Growing up with the ocean and Fynbos in his backyard, his love for nature sprouted at a young age. He graduated with a Bachelors Degree in Economics and International Trade and pursued Postgraduate Marketing studies.
Carl believes that environmental education is best delivered through accurate and relevant communication – often conveyed by a single photograph.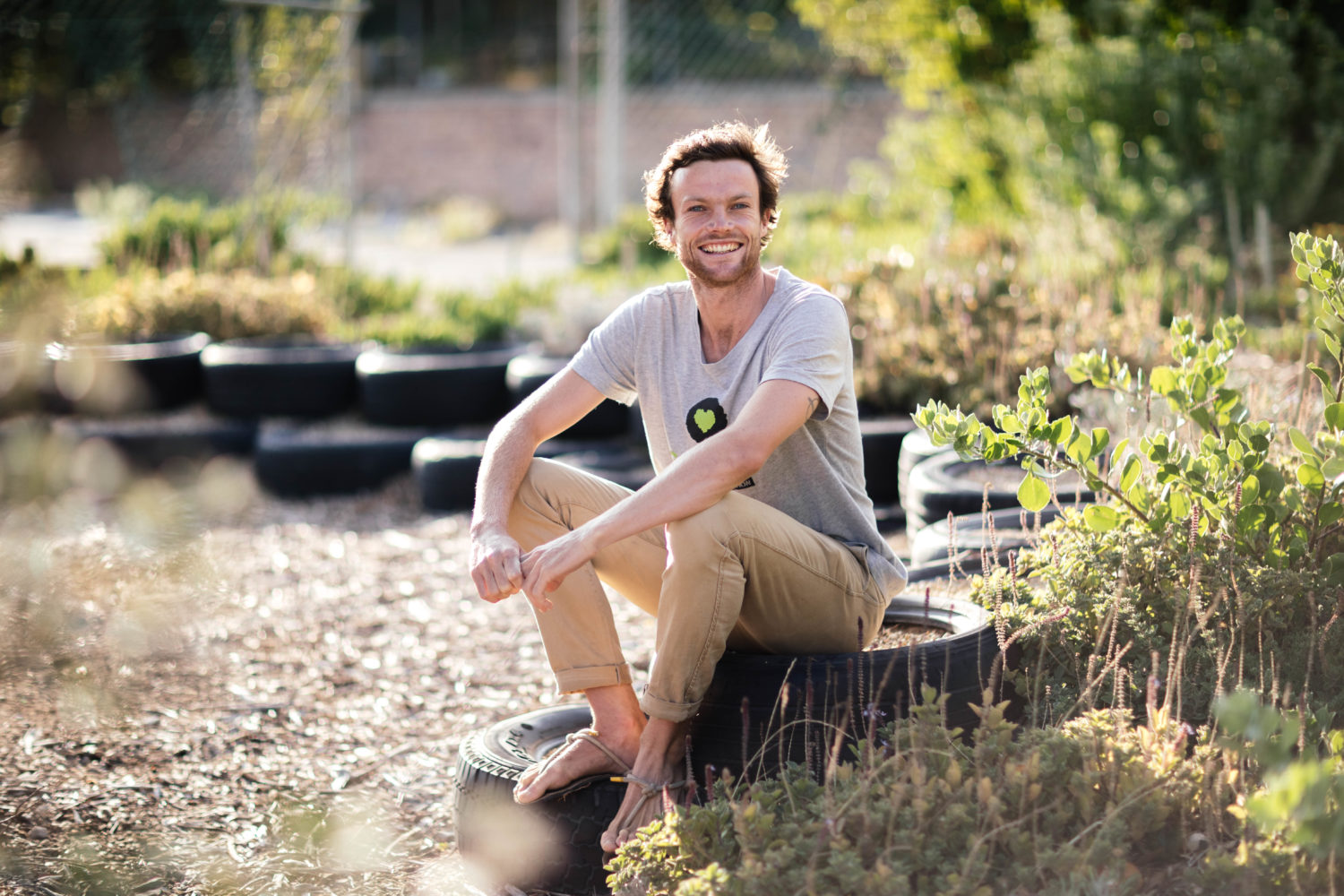 Damien Hewitt
School Camp Manager
Born and raised in South Africa, Damien spent the early parts of his childhood growing up in the 'veld' before making the move to Cape Town where he was educated. Having studied a PGCE, Damien is eager to continually combine the world of sustainability with education and search for ways in which the learning and school experience for our youth is one that connects the learner with the environment and their surroundings.
When Damien is not in office, you will most likely find him on the mountain or in the ocean.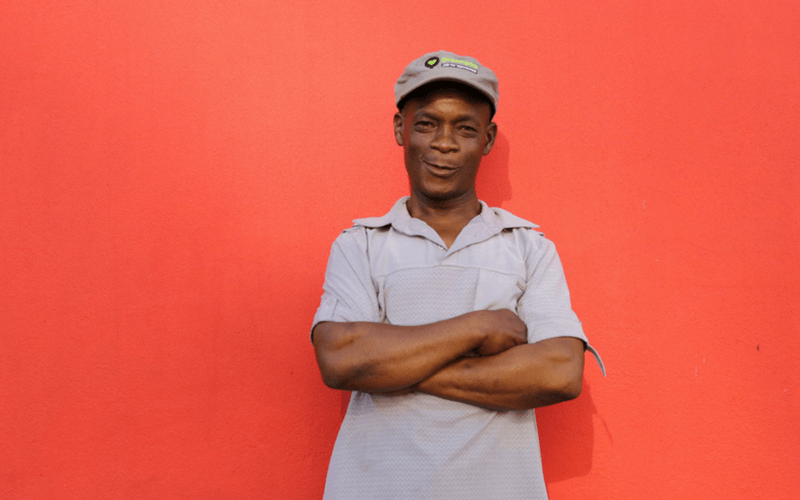 Tapera Mlambo
Eco-Education Hub Caretaker
Originally from Mtare, Zimbabwe, Mlambo relocated to South Africa in 2009 with his wife Patience. Together, they have four children, three girls and one boy, and they are currently working hard to put them all through school and university. His son, Emmanuel, just finished his matric and one of his daughters is in her second year of university. At Greenpop, Mlambo ensures that our Eco-Education Hub stays safe and sound.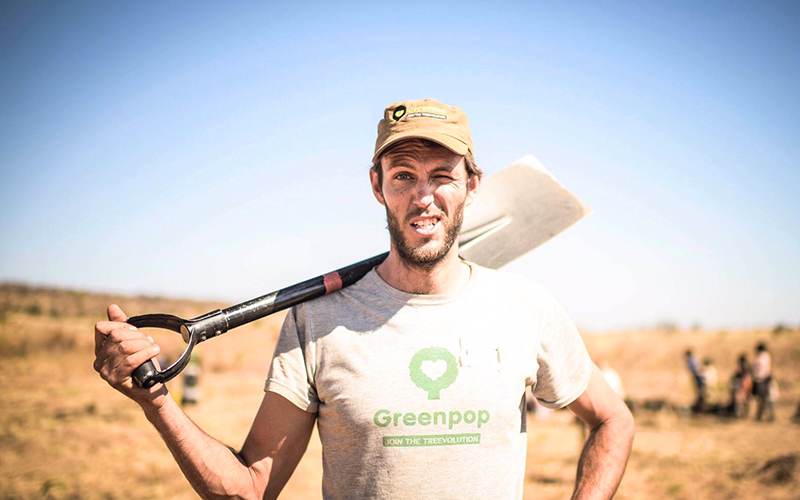 Matthew Koehorst
Programme Facilitator
As a trained anthropologist and environmental scientist, Matthew is fascinated by the nexus of people and planet and is committed to reawakening the connection between the two. After working full-time for Greenpop for 3 years, Matthew founded his own project called Six Kingdoms, which aims to explore and implement solutions for better relations between all forms of life through education work and project development and implementation. Matthew currently contributes to Greenpop as a programme facilitator.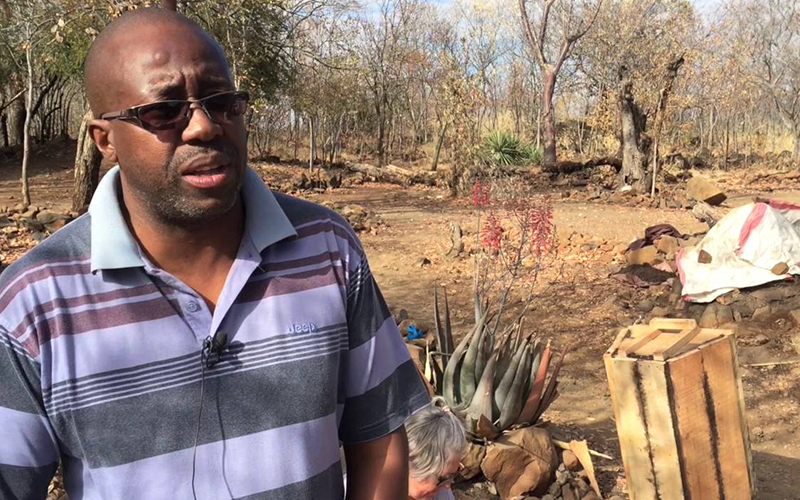 Cliff Maunze
Programme Facilitator
Born in Bulawayo, Zimbabwe, Cliff Maunze is an avid beekeeping expert who is currently working for BioHub Trust as a Project Officer based in Harare. Over the last 24 years, he has worked for multiple impactful organisations on projects promoting sustainable livelihoods and protecting forests and bees. To date, he has trained over 3000 beekeepers in Southern Africa.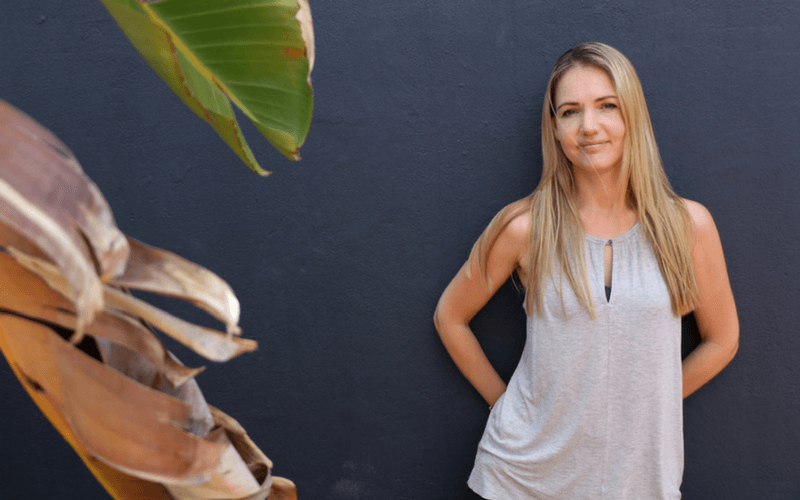 Marleen Lammers
Ambassador
Marleen (pronounced 'Marlane' – sensitive subject) started her career as a broadcasting journalist in the Netherlands, but was drawn to African adventure and moved to Zambia ten years ago. After developing and managing community and conservation volunteer projects in Zambia, Zimbabwe and South Africa, she joined Greenpop in 2012. Marleen is passionate about photography and is also a Director at Penda Photo Tours and The Penda Trust.
Don't be shy. Get in touch!
Greenpop Foundation NPC is a registered non-profit organisation. Registration Number (NPO): 151-411 NPO.