Permaculture Designs at Zambia Festival of Action 2016
At the Greenpop Zambia Festival of Action 2016, we have an incredibly robust and talented team holding permaculture designs and principles at their core.
Society has reached a critical juncture for global food security. Production demands are breeding devastating environmental implications on our planet. Permaculture design presents an alternative approach for addressing this complexity, using simple lifestyle and growing methodologies in a (w)holistic thinking approach.
The Social Enterprise business model that incorporates the Triple Bottom Line of People, Profit, and Planet works in a similar way. Permaculture design is informed by three ethics of 'Earth Care', 'People Care' and 'Fair Share'. Here at the Festival of Action, we think about these ethics when designing food gardens. Our incredibly resilient team is also a great reflection of the interplay between them!
Permaculture principles include companion planting for diversity and a 'no waste' mindset. They inform our ever-evolving Eco-Education days at Livingstone schools and our food-garden designs at Sons of Thunder, too.
Over the course of the festival, Greenpop and our participants conduct tree planting, upcycling, and seed germination activations at 7 local schools with their learners.  Additionally, we visit 6 villages within the 10 000 hectare Sons of Thunder farming cooperative. There we create Community Food Gardens that draw on the principles of Food Forest design in order to integrate valuable ecological diversity with a 'food' focus. These gardens are designed and planted to increase the self-sustainability of these communities. Doing that they still consider the boundaries of their natural resources and opportunities.
Each week at camp, three permaculturalists and the occasional guest speaker host a 3-hour workshop. They teach systems-thinking philosophy, soil-regeneration techniques, seed-saving, and permaculture design methodology.
Our designs aim to connect local and international individuals to the greater 'web of life'. Also, it aims to inspire awareness of the importance of ecological design. Throughout our planting process, we have already creatively responded and adapted our methodologies. Now they integrate alternative designs and local wisdom better and benefit and acknowledge the environment we are working in. Permaculture advocates for small and slow solutions throughout our growing relationships in Zambia. We also hope to continuously learn and feedback knowledge to better prepare all involved for regenerative farming practices.
For this year's Women's Day in South Africa, we want to introduce a woman in sustainability who inspires us daily. After earning a Master's degree in Development Studies, she joined Greenpop in 2014. When she is not heading up programmes across Sub-Saharan Africa, you can find her spending time with her family, tending to her garden, practising Italian, and searching for the best pizza in the Mother City. Get to know Zoë Gauld-Angelucci!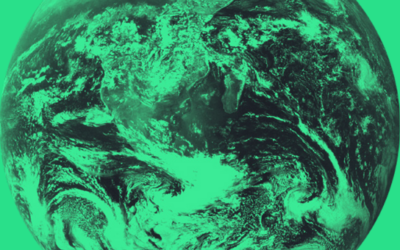 World Environment Day is organized by the United Nations Environment Programme (UNEP) and has been held annually since 1974. The goal of the day of action is to promote environmental awareness and draw attention to crucial concerns around our planet's survival, that require active engagement and commitment. Today, the day represents one of the largest global platforms for environmental action, with millions of participants from around the world. Each World Environment Day focuses on a specific issue that reflects urgent problems and challenges of our time, such as climate change, biodiversity loss or pollution.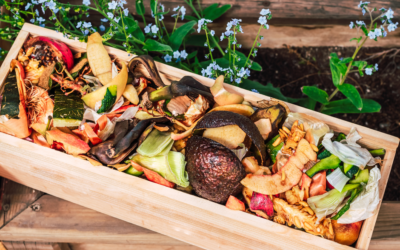 Composting is surprisingly easy with these 4 steps – you can even do it at home, and don't need a lot of space.
Greenpop Foundation NPC is a registered non-profit organisation. Registration Number (NPO): 151-411 NPO.