South Africa Ratifies Paris Climate Agreement
The effects of climate change are real and moreover, rapidly occurring throughout our globe. South Africa is particularly at a disadvantage, with increased temperatures, droughts and flooding. It is important, on account of this, to realise that climate change is directly linked to our consumerism. As the global community moves towards a greener ethos, it is incredibly exciting to learn that South Africa, too, has formally ratified the Paris Agreement. This is aimed to fight climate change.
The international community designed the Paris Agreement to minimise global greenhouse gas (GHG) emissions. The December 2015 Paris Agreement is so important because for the first time, all countries in the world are united under one international treaty. Ratification means that a government has gone beyond signing onto an agreement and have formally gone through the domestic processes required to implement the agreement. International movements will be guided towards decreased GHG's through a comprehensive framework. Notably, the Paris Agreement aims to target the issues that will invariably arise due to climate change, such as famine, disease and poverty (to name a few). Furthermore, the Paris Agreement has committed to supporting developing countries to target these issues.
Now with South Africa a formal party to the Paris Agreement, the country will officially join the ranks of those that have ratified the Paris Agreement. Not only will the country be ensured a seat at the negotiation table at the first meeting of these parties, COP22, there are other exciting developments as well. Firstly, our government will need to switch our energy sources to more sustainable, renewable ones. Secondly, we will need to create a transportation system that represents lower carbon emissions. And finally, South Africa will have to see that a change in policy will encourage and propel the private sector to invest in a greener future. At the same time, each and every one of us has a part to play in this!
"And finally, South Africa will have to see that a change in policy will encourage and propel the private sector to invest in a greener future."
The globe is set to undergo massive negative environmental changes. Above all, the hottest years the globe has ever seen are both this year and last year. At the same time, America produces enough trash each and every day to equal the weight of the empire state building. In addition, it is said that less than 1 percent of the world's fresh water is drinkable. It is a travesty that vast quantities of fresh water systems have been polluted to point of no return. In the end, a major change needs to happen. With this intention, 55% of the major carbon emitting countries are on board with the Paris Agreement. In fact, the agreement will officially enter into force on 4 November 2016 and start driving global policy.
Now, South Africans must become excited about this wonderful move towards a greener nation. Notably, our leadership must be held responsible so we can question high carbon emitting processes. In light of this, we can speak up when we see the green ethos losing steam and old habits setting in for their convenience. For this reason, the most important person to be held accountable is you. You need to take control of your own carbon footprint and live your life green. Likewise, we must push ourselves to recycle our waste. Moreover, it's up to us to create the plans to compost our food leftovers. By this token, we need to be the people to encourage our own water saving measures.
The consequences of our actions are upon us, the time to work together and save this planet is now! Ultimately, we cannot have more excuses, only a louder voice to speak up against the atrocities of pollution. As Margaret Mead said: "Never doubt that a small group of thoughtful committed citizens can change the world; indeed, it's the only thing that ever has."
For this year's Women's Day in South Africa, we want to introduce a woman in sustainability who inspires us daily. After earning a Master's degree in Development Studies, she joined Greenpop in 2014. When she is not heading up programmes across Sub-Saharan Africa, you can find her spending time with her family, tending to her garden, practising Italian, and searching for the best pizza in the Mother City. Get to know Zoë Gauld-Angelucci!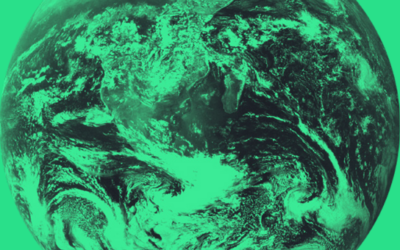 World Environment Day is organized by the United Nations Environment Programme (UNEP) and has been held annually since 1974. The goal of the day of action is to promote environmental awareness and draw attention to crucial concerns around our planet's survival, that require active engagement and commitment. Today, the day represents one of the largest global platforms for environmental action, with millions of participants from around the world. Each World Environment Day focuses on a specific issue that reflects urgent problems and challenges of our time, such as climate change, biodiversity loss or pollution.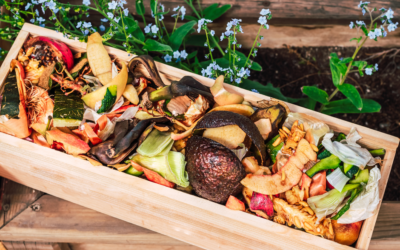 Composting is surprisingly easy with these 4 steps – you can even do it at home, and don't need a lot of space.
Greenpop Foundation NPC is a registered non-profit organisation. Registration Number (NPO): 151-411 NPO.