Tanzania Forest Conservation Group at #GPzam2016
One of the main goals of Greenpop's Festival of Action is to bring together individuals from all over the world. As a group, we can collaborate and activate sustainability. During this year's schools week, Greenpop had the pleasure of hosting three young passionate environmental students from Tanzania: Hamida, John, and Katarina. Bettie, their chaperone, accompanied them.
They were sponsored by the African Rainforest Conservancy (ARC) to take part in this year's Festival. ARC works with several projects to help support the Tanzania Forest Conservation Group. Their focus lies on environmental education, advocacy, and community development. Sending young learners to the Greenpop Festival Action is part of their program to promote eco-education in schools. They bring together policymakers, parents, teachers, and students to be part of the discussion and activation around climate change.
Throughout the week, the Tanzanian group embraced new cultures, friendships, and sustainable initiatives. The Greenpop team and participants loved seeing how the young students thrived in such a different environment. During the week, they grew a lot. At home, Bettie plays an integral role in the Tanzania Forest Conservation Group. There she works as a communication officer coordinating various projects and policy initiatives. Before she and the students left to head back to Tanzania we sat down and reflected a bit on the week. As Bettie translated from Swahili, Hamida, John, and Katarina, all age 13, lit up with excitement sharing their experience.
John, Hamida, and Katarina explored a variety of different workshops throughout the Festival. In up-cycling, waste management, and tree planting they found their favorites! Their excitement for the workshops came from the new ideas that they could take back to their schools at home. Very exciting was the workshop on seed germination. They enjoyed the science of planting and especially the fact that they were able to do so in upcycled plastic bottles. The eco-bricking workshop covered the same topic of finding solutions to plastic waste. At the end of the day, everyone's head was spinning with ideas for what the eco-bricks could build.
This unique service-learning opportunity allowed the young changemakers to see previous lessons on climate change in a new light. By working in practical ways to get active for the climate, their confidence got a boost. Now they are aware of the tools and capability they have to be a part of the solution. A universal highlight for the entire group was planting trees next to Victoria Falls. This experience was incredible.
Greenpop is incredibly thankful to ARC for sponsoring our young Tanzanian friends to attend the Festival of Action.  The key to facing the complex challenges of climate change is international cooperation and a diverse exchange of ideas. After this experience, we know that with leaders like Bettie, John, Hamida, and Katarina, the future looks very bright indeed.
For this year's Women's Day in South Africa, we want to introduce a woman in sustainability who inspires us daily. After earning a Master's degree in Development Studies, she joined Greenpop in 2014. When she is not heading up programmes across Sub-Saharan Africa, you can find her spending time with her family, tending to her garden, practising Italian, and searching for the best pizza in the Mother City. Get to know Zoë Gauld-Angelucci!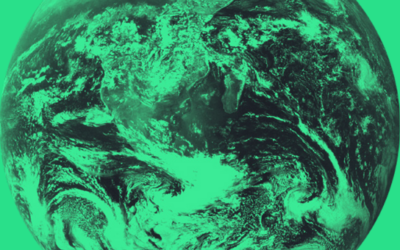 World Environment Day is organized by the United Nations Environment Programme (UNEP) and has been held annually since 1974. The goal of the day of action is to promote environmental awareness and draw attention to crucial concerns around our planet's survival, that require active engagement and commitment. Today, the day represents one of the largest global platforms for environmental action, with millions of participants from around the world. Each World Environment Day focuses on a specific issue that reflects urgent problems and challenges of our time, such as climate change, biodiversity loss or pollution.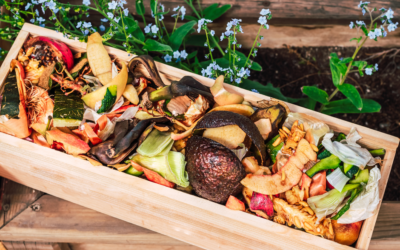 Composting is surprisingly easy with these 4 steps – you can even do it at home, and don't need a lot of space.
Greenpop Foundation NPC is a registered non-profit organisation. Registration Number (NPO): 151-411 NPO.