Grootbos Foundation & Cape Nature @ Reforest Festival 2021
Every year during the Reforest Festival we plant many indigenous trees, learn about the importance of mulching and reforestation. This year The Grootbos Foundation, alongside Cape Nature brought an action-taking group of girls to Bodhi Khaya for tree planting.  
Cape Nature in collaboration with The Grootbos Foundation made a turn at the beautiful haven of Bodhi Khaya nestled in the Walker Bay area in the Western Cape. A group of 15 kids from the Grootbos Football Foundation and their 3 supervisors who are all from the local community Masakhane and Blompark came and got involved to plant 200 trees and make their mark in history.
There is an innate connection between our emotions and our surroundings many students had articulated feeling a sense of calm and serenity when emerged in nature. "Bring calmness to my daily life that I feel when I am in nature. I become a better person for me (when in nature)." The Female Empowerment Program, Shewana, promotes mental and physical well-being to young females living in unstable communities. It is a space for the girls to learn transferable skills to cope with stress, regulate behavior, build healing relationships and make positive life choices in a supportive environment while having fun. Acknowledging the success of the program, Natasha (a facilitator) had made a beautiful statement in regard to the growth of the girls in the program, "The consciousness of the children improves. They are more aware of the importance of nature and animals. The teachings of the program become apart of their subconscious actions."
An understanding of nature is the best way to empathise with it, therefore Greenpop takes the approach of educating individuals about the environment. One of the girls had mentioned that it is important to connect with nature because "We need to learn more about nature and connect to it, for it gives us food, oxygen, and education".
With the children, Misha took the lead and explained the importance of mulching for the plants which are endemic to the region of South Africa before the planting began. An astounding 200 trees were perfectly planted in the short time period. Where most of the girls had not previously planted trees, outside of the odd few that planted trees at their school to improve the aesthetics.
A well-deserved scrumptious lunch was served. Once their tummies were full, one of the Greenpop facilitators MJ ( BSc graduate and an Msc candidate in Entomology) captivated them with his chat about identifying different insects and familiarising the children with the importance of every link in the ecosystem no matter how small. "(Nature) Gives us food and looks after the animals, there is food in nature for the animals." This was the answer to what one of the girls believed to be the best things to be about nature. It is valuable to note that they are aware of the intrinsic connection between all life.
In concluding the day, one of the students said something so relevant to the current desire to reconnect to nature and decentralisation which stem from the overstimulation of today's bustling society. "When I grow up I want to leave the city and go live in nature. I am scared of snakes, but I still want to live in that peaceful and stress-free environment."
Big thank you to Cape Nature and the Grootbos Foundation for getting involved and making the day a big success!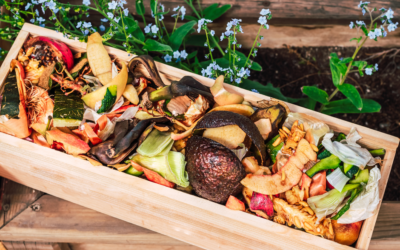 Composting is surprisingly easy with these 4 steps – you can even do it at home, and don't need a lot of space.
Treading lightly is very important to us. So at this year's Reforest Fest, Greenpop along with CapeNature, Compost Cyclers and PETCO aimed to reduce our waste as much as possible! Our Zero Waste Festival Guide, along with CapeNature's #DontBeTrashy campaign, helped us ensure our festival was as eco-friendly as possible.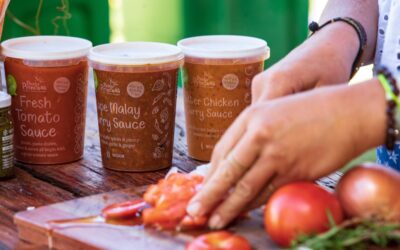 Pesto Princess Cooking Sauces: What Keeps 100 Hungry Tree planters Going?25 APRIL, 2022By Skye MallacIf you've ever spent a full day on a reforestation site, nestling thousands of baby trees into their new homes on an Overberg hillside, you'll probably know what I...
Greenpop Foundation NPC is a registered non-profit organisation. Registration Number (NPO): 151-411 NPO.