Become a Trees for Fees activist!
Trees for Fees is Greenpop's fundraising programme for the Eden Festival of Action.
Become a fundraising activist for Greenpop and ask your friends and family to help you raise funds for trees through your own online activist project page on GivenGain.
Not only will we use the funds you raise to plant trees across Southern Africa, but for every tree raised you will also get a discount on your programme fees to the Eden Festival of Action. And, if you raise enough trees you can even attend the programme for free!
Apply for the Eden Festival of Action here.
Click "Start Fundraising".
Set up your activist project. Be sure to tell everyone why you are raising funds for trees and why you would like to attend the Eden Festival of Action!
Set your fundraising target: 80 trees = 9600 ZAR/ 640 USD, 150 trees = 18000 ZAR/1200 USD
Set your deadline: 1 September 2022
Be sure to add photos and extra details to make your project POP!
Share & promote your fundraising activist project URL with everyone you know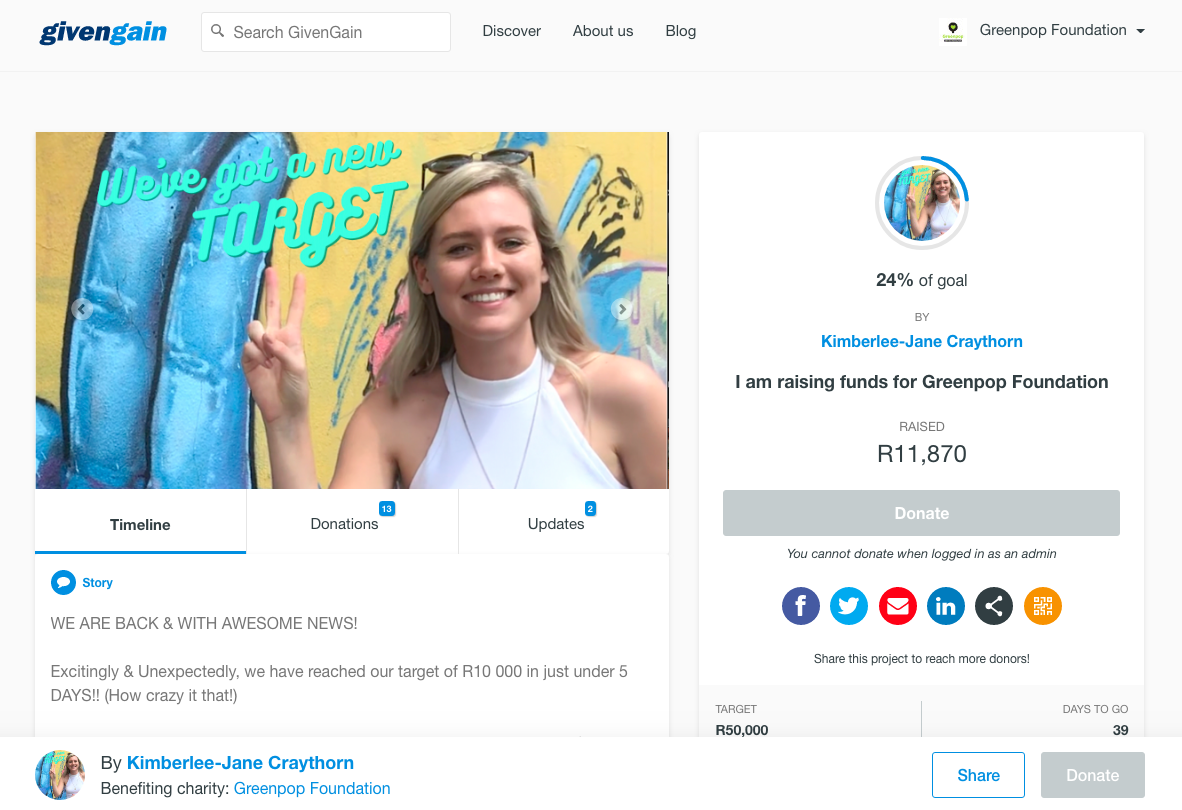 Greenpop Foundation NPC is a registered non-profit organisation. Registration Number (NPO): 151-411 NPO.