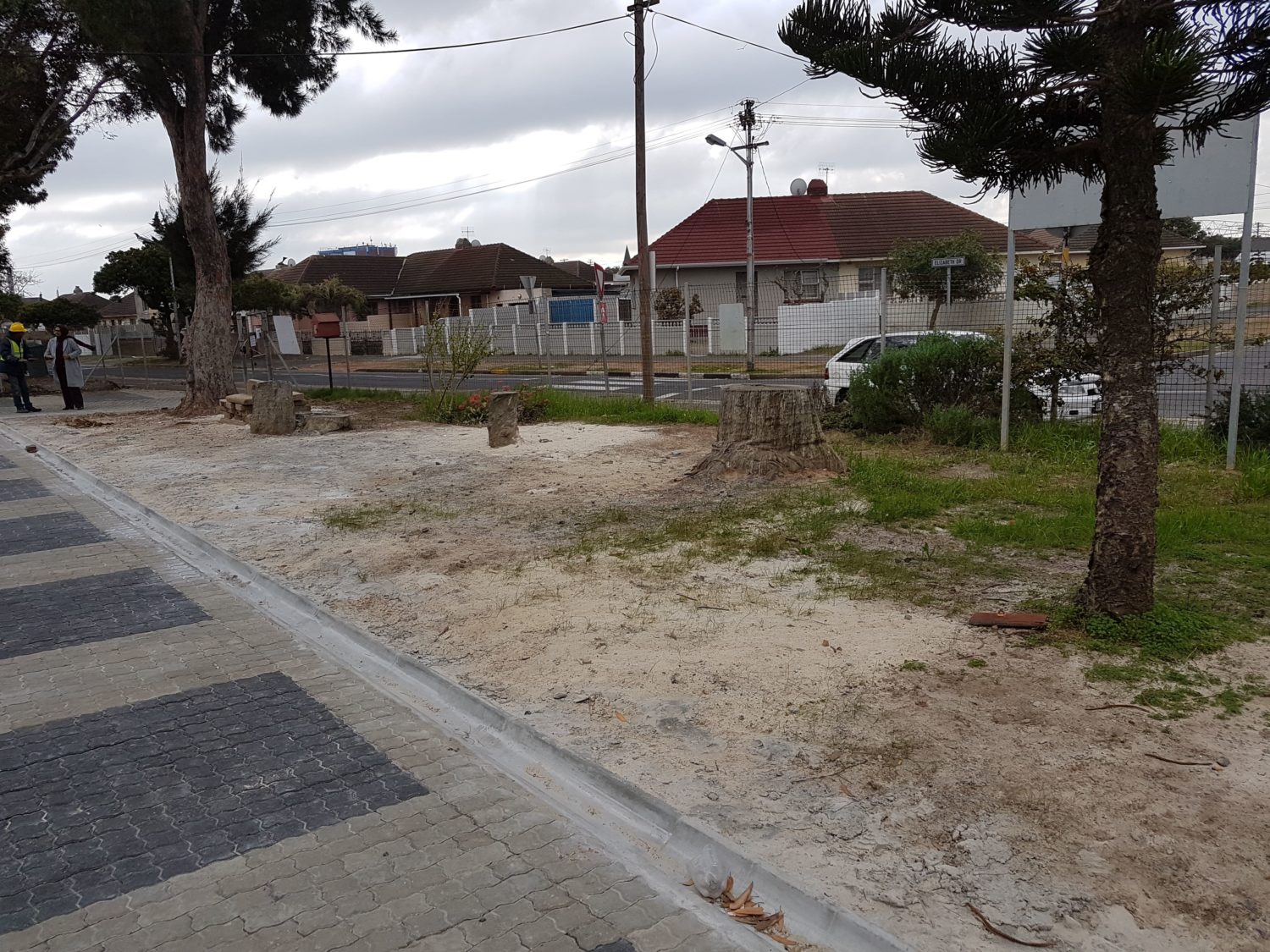 Alicedale Primary School is in Athlone, Cape Town and is a commuter school. Learners come from areas as far as Khayelitsha.  Princess Alice, the wife of the governor of the Cape, opened the school in July 1940. Since the opening, the school grew from 210 learners to currently 570 learners.
The school plans on using the Fynbos garden as a sitting area for reading. Research shows that if learners are outside, it increases their focus. The garden would be a place where the learners can learn about the different plants. They can explore the garden by smelling, seeing and touching.
The learners will look after the garden with help of teacher and caretakers. This way they will feel responsible for the garden. And learn to protect and care for their environment.
Currently, the school has a vegetable garden. The school has seen that the learners show interest in planting and harvesting. And want to use both gardens to expand the knowledge of their learners.
Not only are the learners very excited about the Fynbos garden, but also a big group of staff is very excited. They want to use the garden as an outdoor classroom and are going to be involved in looking after the garden. The school has an active parent community. They will help out with looking after the garden during school breaks.
Location: Athlone
Number of learners: 570
Catchment: Multiple Areas
Fynbos 1: Sponsor needed
Fynbos 2: Sponsor needed
Fynbos 3: Sponsor needed
Fynbos 4: Sponsor needed
Fynbos 5: Sponsor needed
Fynbos 6: Sponsor needed
Mature Trees: Sponsor needed
Mural: Sponsor needed
Bench: Sponsor needed
Water Tank: Sponsor Needed
Greenpop Foundation NPC is a registered non-profit organisation. Registration Number (NPO): 151-411 NPO.