Mankind may have left the savannah some million years ago, but the savannah never quite left us. It makes sense that since we co-evolved with nature, our need for it is hardwired into our brains and our genes. For millennia, the nature we've had access to has influenced everything from our food to the prints and colours we use on our clothing; our crafts to our livelihoods; the beats and lyrics of our music to our varied cultures and traditions – both ancient and modern. It's shaped who we are.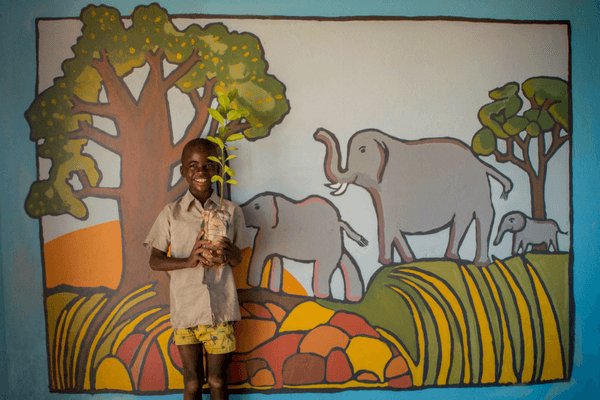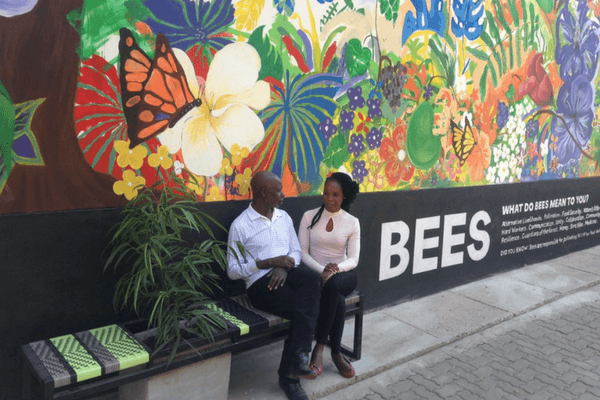 Not to mention, there is a plethora of scientific research pointing to the fact that we need access to nature for our basic development, our physical health and our mental well-being. Perhaps it's the case that our genetics have not yet caught up to cope with the pace of our urban and technological developments, hence the number of societal ills and human health issues we see today.
As we've pushed ourselves into being an ever atomised, urbanised species – it's even more important to ensure that we have adequate access to nature, a relationship and connectedness with it and urban green spaces that promote community. Public art has been shown to speak to emotion as well as to reason, in finding new ways to articulate the richness and diversity of the relationships between people and their physical and natural environment.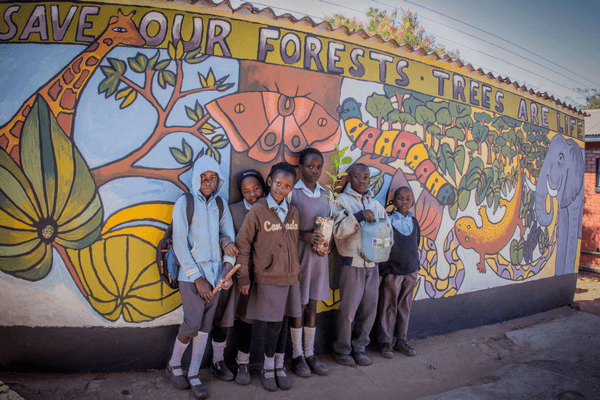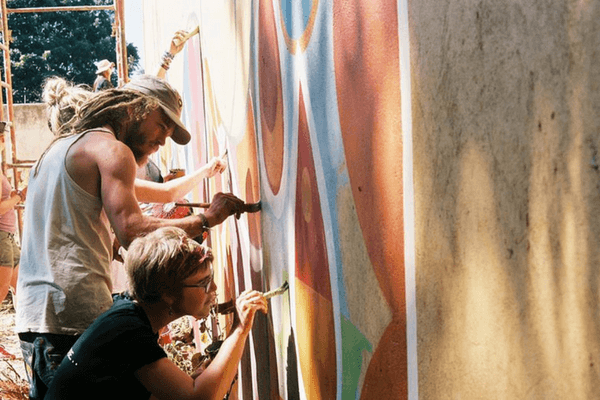 In cities we enter territory that is re-interpreted by wildlife itself – Johannesburg has one of the largest man-made forests in the world and Livingstone is hummed to sleep by a nightly chorus of frogs and the roar of Victoria Falls. But how to engage people in this incredible nature? What gets people's attention is a link into their immediate sense of self and a relevance that draws them in. They have to be able to say "That is me, that is what I am about."  
Over the last 7 years, Greenpop has assisted in the creation of over 15 art & environment murals in Livingstone, Zambia and more recently JHB, South Africa where community members are encouraged to contribute to the creation of the artwork through participatory workshops which assist to draw out each artwork's main theme.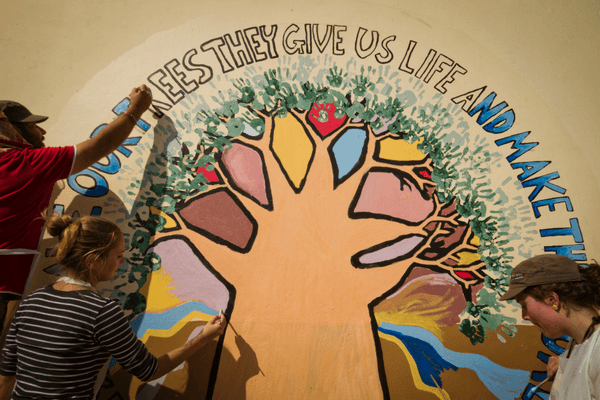 Our Environmental Art Projects
Learn more and get involved!
Conservation Conversation Corners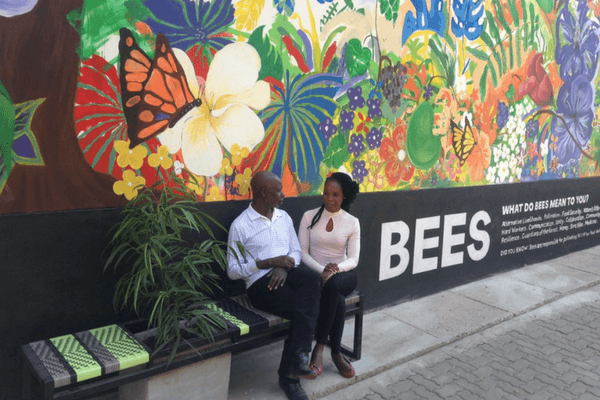 Greenpop was recently funded by UNESCO-IFPC to undertake their dream of an art and environment project aptly coined, "Conservation Conversation Corners".
LEARN MORE
Greenpop Foundation NPC is a registered non-profit organisation. Registration Number (NPO): 151-411 NPO.