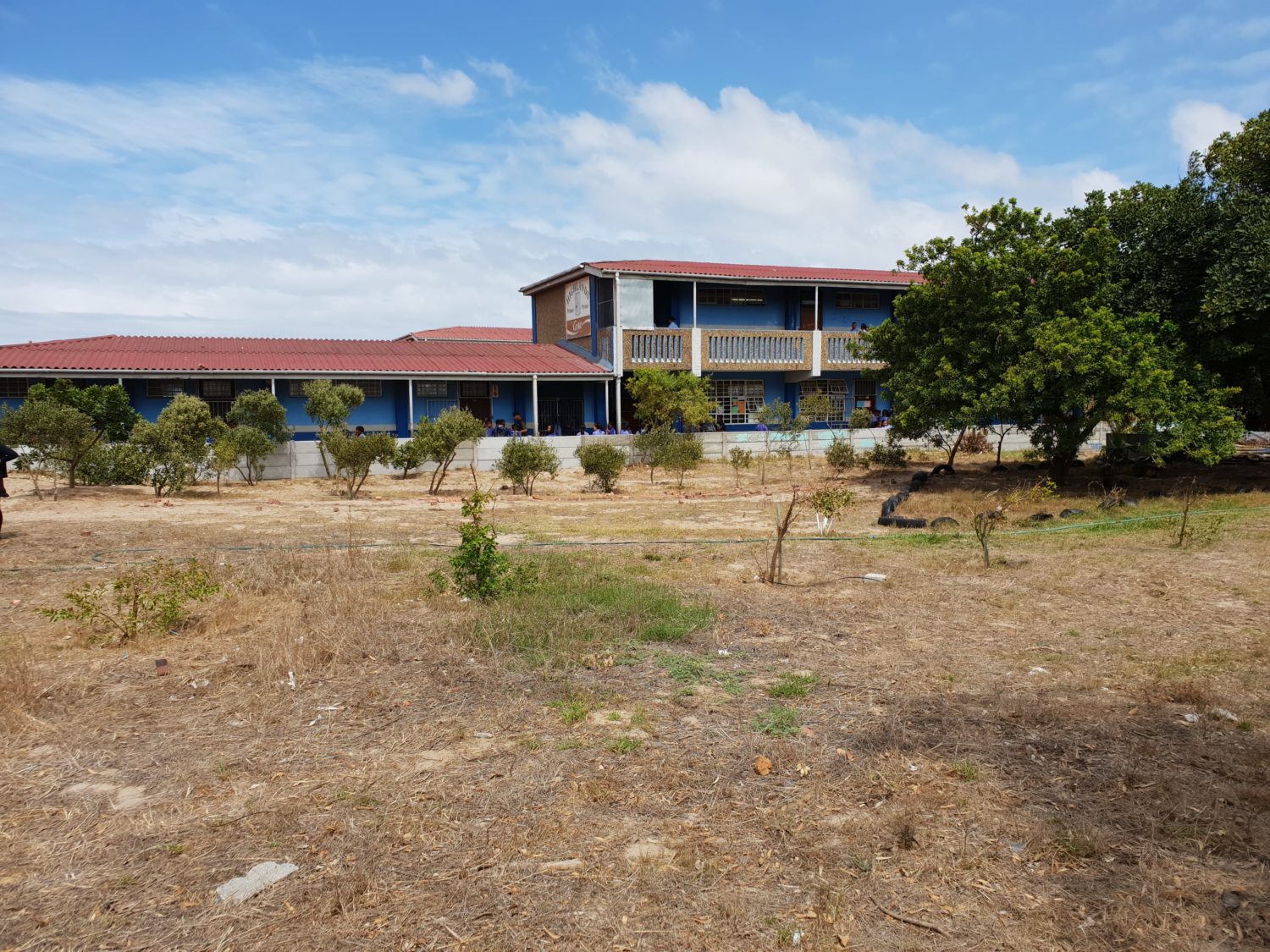 Highlands Primary School is in the Woodlands area, Cape Town. 32 kilometers from the City Centre. The school is one of the first schools in the area and opened in 1975. At the time the school only had 23 learners. Today the school has more than 800 learners and 28 educators.
The school plans on using the garden as a tool to teach the learners the growing process of plants. They are working on their new curriculum and are planning on using the garden as part of it. To teach the learners about the environment and how to care for it. The Fynbos outdoor classroom is a space where learners can experience nature.
Learners with help of the teachers will look after the garden. It will give them more knowledge about how to care for plants. They will learn that the environment is something you need to look after.
On the site of the school is a vegetable garden. Due to the water restrictions, they couldn't keep up the garden. Soon they are planning on starting the planting again. With the goal of selling the vegetables to staff and other schools, as they did before.
The parents will look after the garden during the school breaks. And help with selling the vegetables from the gardens.
Location: Woodlands
Number of learners: 800
Catchment: Woodlands
Fynbos 1: Sponsor needed
Fynbos 2: Sponsor needed
Fynbos 3: Sponsor needed
Fynbos 4: Sponsor needed
Fynbos 5: Sponsor needed
Fynbos 6: Sponsor needed
Mature Trees: Sponsor needed
Mural: Sponsor needed
Bench: Sponsor needed
Water Tank: Sponsor Needed
Greenpop Foundation NPC is a registered non-profit organisation. Registration Number (NPO): 151-411 NPO.