Silukhanyo Primary School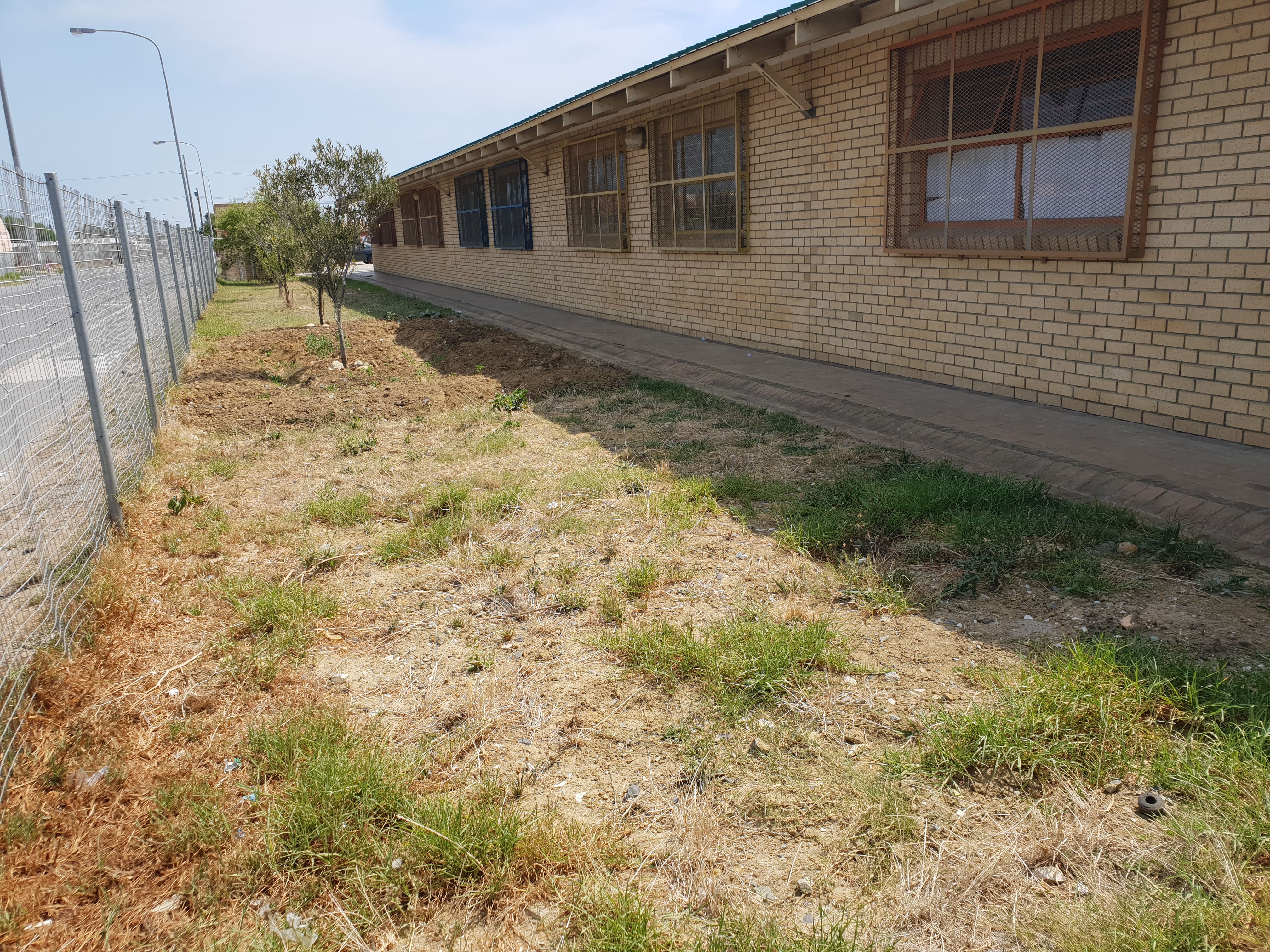 Silukhanyo Primary School is in the Strand area, Cape Town. The school opened 15 years ago and has since then excelled in music and sports. Currently, the school has 1358 learners, 28 educators, and 8 nonteaching staff.
The school wants the staff and learners to use the garden as part of natural science lessons. And expect the learners to understand the value of plants and the environment more. The learners will not only learn about the environment from a textbook. But the garden is a space where they can see nature with their eyes and experience it.
The staff and learners are very excited about the garden and a new way of learning. To ensure that they look after the garden, there will be a schedule. Everyone will take turns in looking after the garden. The staff will be an example for the learners in how to look after the garden.
The school also wants to use the garden as an example for the community. Other schools from the community can visit and learn in the garden as well.
The school hopes that parents will show interest in the garden and help in taking care of the plants. It will not only learn the learners to care for the environment but also the parents.
Location: Strand
Number of learners: 1358
Catchment: Strand
Fynbos 1: Sponsor needed
Fynbos 2: Sponsor needed
Fynbos 3: Sponsor needed
Fynbos 4: Sponsor needed
Fynbos 5: Sponsor needed
Fynbos 6: Sponsor needed
Mature Trees: Sponsor needed
Mural: Sponsor needed
Bench: Sponsor needed
Water Tank: Sponsor Needed
Greenpop Foundation NPC is a registered non-profit organisation. Registration Number (NPO): 151-411 NPO.