OUR STORIES
Read our blog to learn with us as we walk the path of sustainability.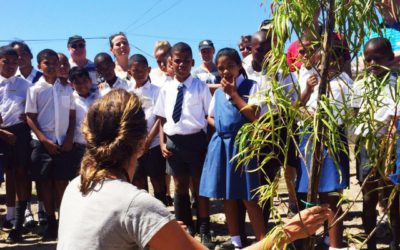 Greening Urban Spaces: January 2017 8 FEBRUARY, 2017 By Ivy Pepin We had just one planting day this month, on January 25th, and it was an energizing way to kick off a fresh new year of urban greening! The sun was already hot on our backs as we loaded up the bakkie to...
Greenpop Foundation NPC is a registered non-profit organisation. Registration Number (NPO): 151-411 NPO.