The compounding effects of urbanisation on biodiversity as well as the inaccessibility of green spaces and their associated ecosystem services has motivated Greenpop to expand its Urban Greening Programme to include the conservation of fynbos and other indigenous flora in Cape Town.
This city is at the center of the Fynbos Biome which is known for being exceptionally rich in floral biodiversity and exhibiting a high degree of endemism. However, in Cape Town, the biome has become highly fragmented and many unique species – plant and animal alike – are currently critically endangered.
As urban areas and farmlands expand, this unique ecosystem and the natural assets it provides are increasingly threatened. While several fynbos rehabilitation projects are being carried out in Cape Town, these tend to be disconnected from one another and do not focus on providing tangible links to local communities.
By incorporating fynbos into urban landscapes, we can uphold biodiversity and ecosystem services for the greater urban area while increasing the ecological linkages between natural spaces. Fynbos for the Future seeks to not only reconnect biodiversity corridors through coordinated site efforts but to reconnect the public, especially youth living in marginalised communities, with their natural heritage.
To inspire a green urban future, where biodiversity is accessible, valued and protected by an active, engaged and inspired citizenry through community-oriented urban nature conservation.
The outcomes for this project are as follows:
Plant fynbos biodiversity gardens
Increase urban ecosystems services
Reconnect urban biodiversity corridors
Instill a love for nature in learners
Create empowered environmental stewards
Promote water-wise practices
Encourage active community engagement
In addition, the installation of fynbos gardens will provide numerous ecological benefits and contribute to the rehabilitation of the Cape's fragile ecosystem. Planting indigenous modular gardens will: help stabilise the soil and limit erosion; provide habitat to a wide variety of native fauna; increase biodiversity and thus resilience to environmental changes; provide habitat for pollinators, thus securing our food resources; act as air and water filtration, and cool the soil temperature and improve transpiration.
Garden days are a great opportunity to get your hands dirty, collaborate with your team, get active in your community and inspire future environmental activists!
Bring your team, group or class!
You can bring up to 45 people from your organisation, team or school to join a Garden Day alongside the local beneficiaries.

Get your hands dirty!
We will start the morning with an educational workshop, and will then jump in and get our hands dirty in the garden.Your group will help plant or maintain (prune, mulch, weed and water) a water wise garden at an undergreened school in Cape Town. 
Meet our Beneficiary Schools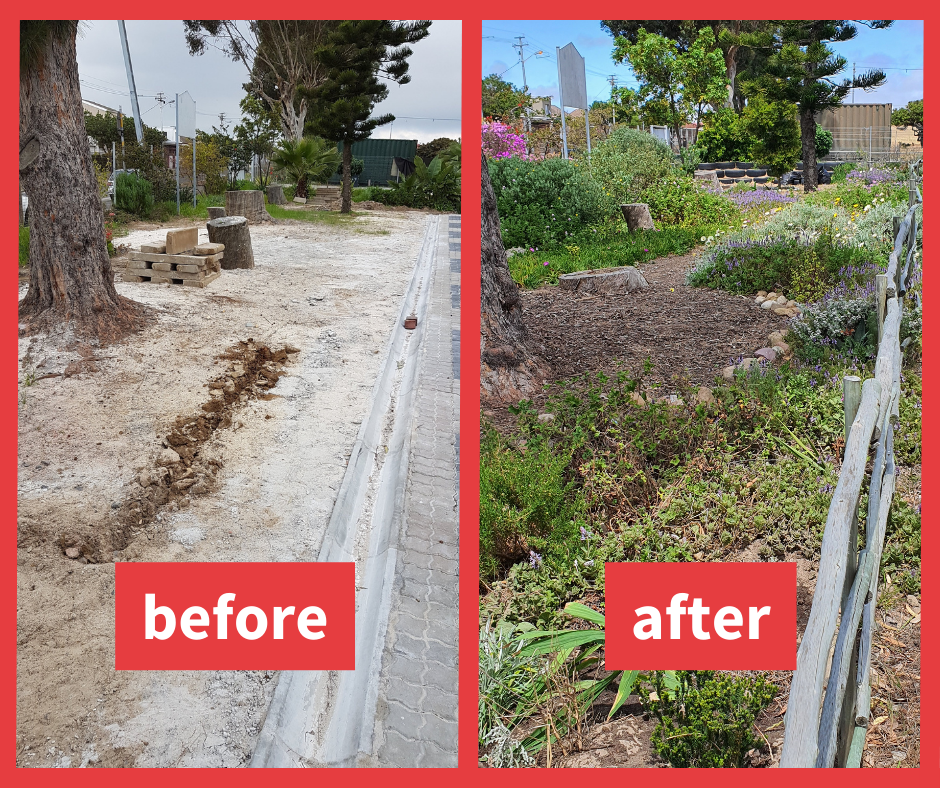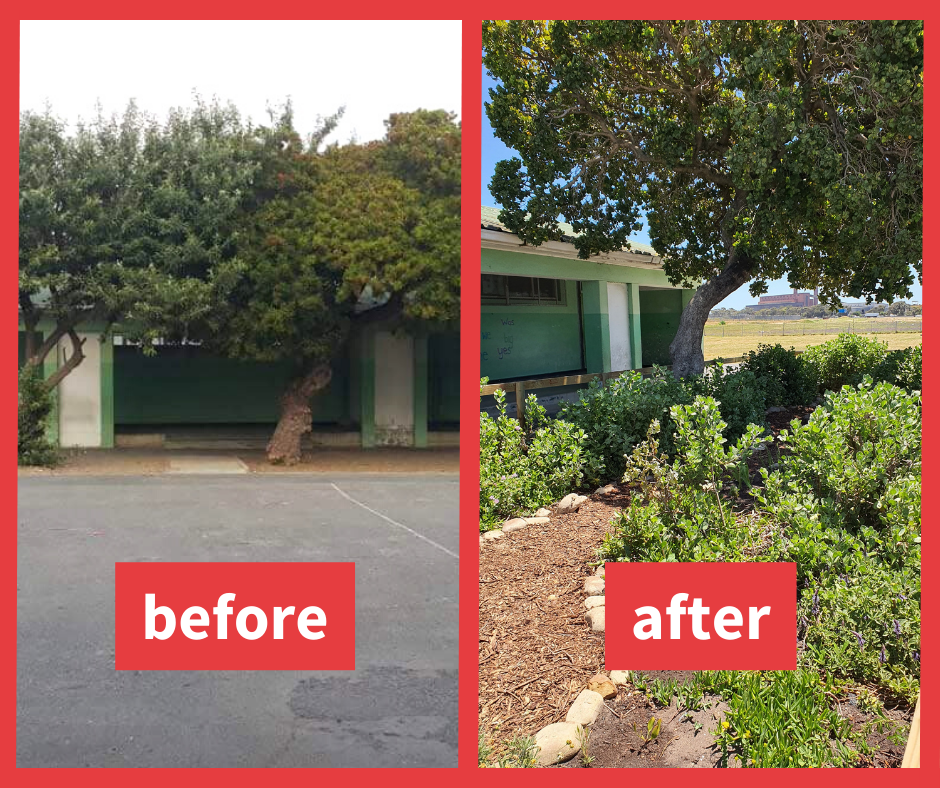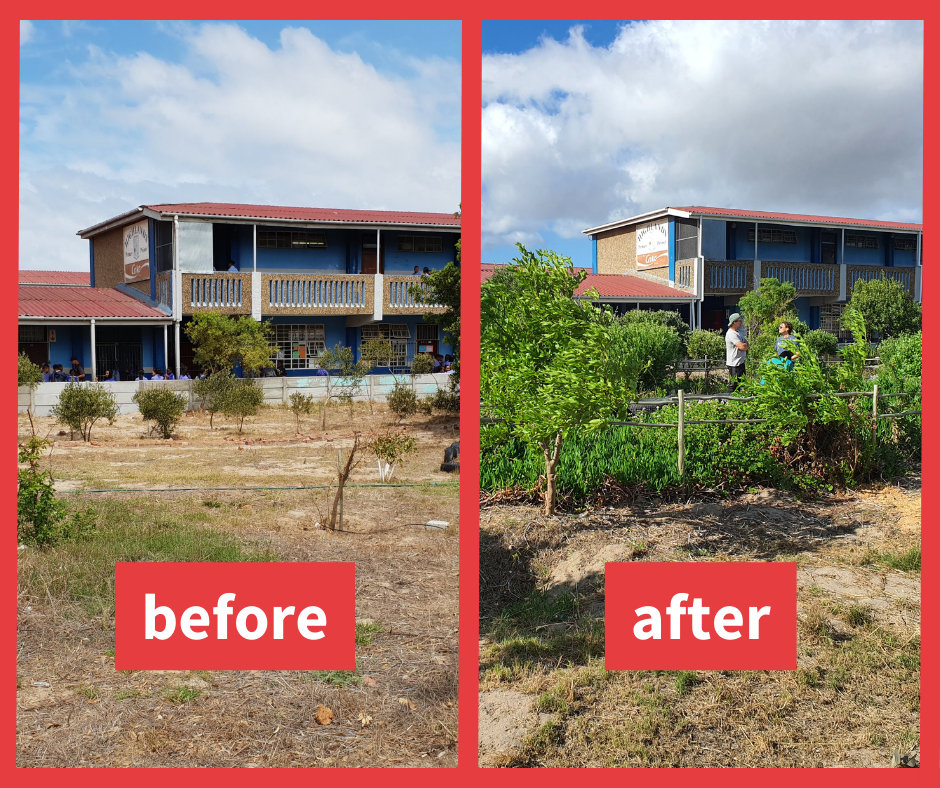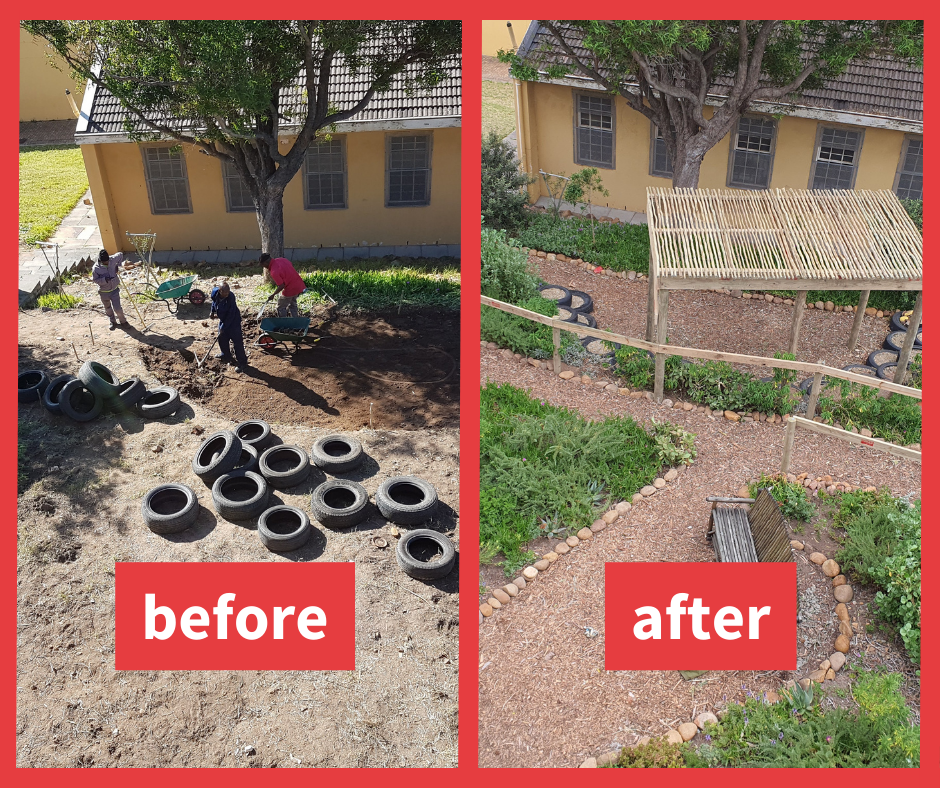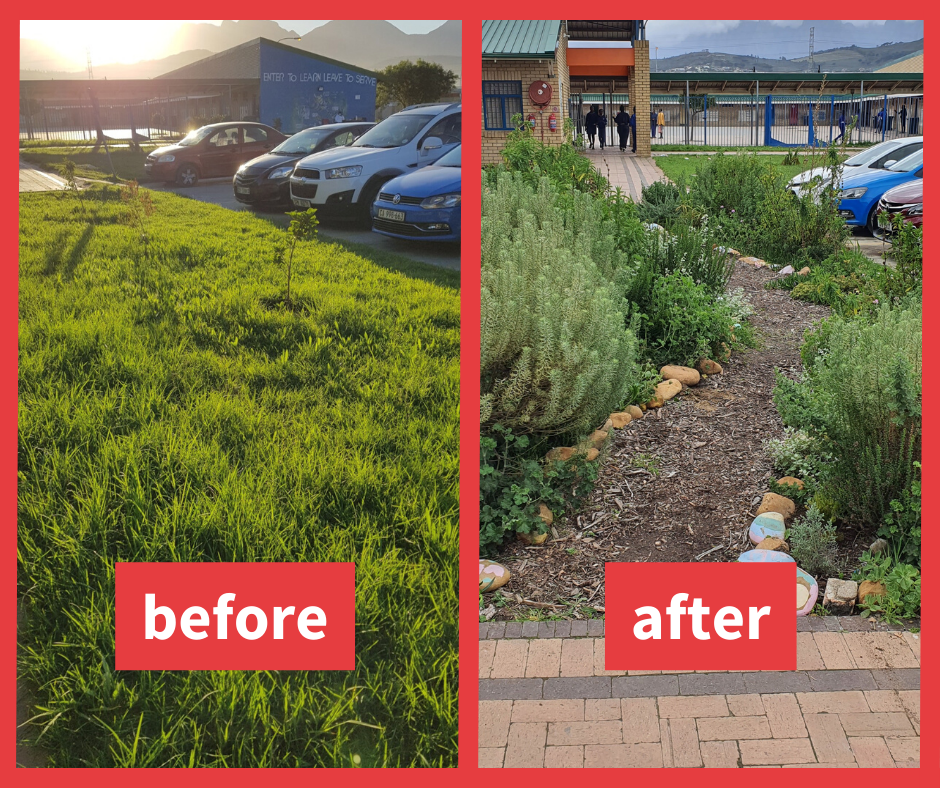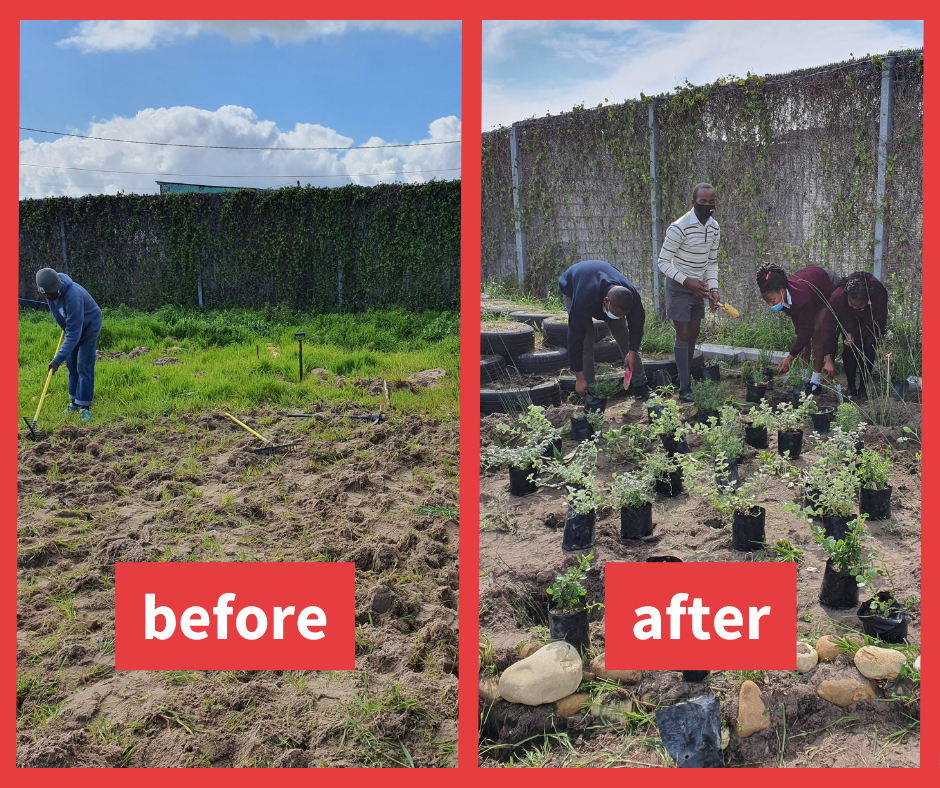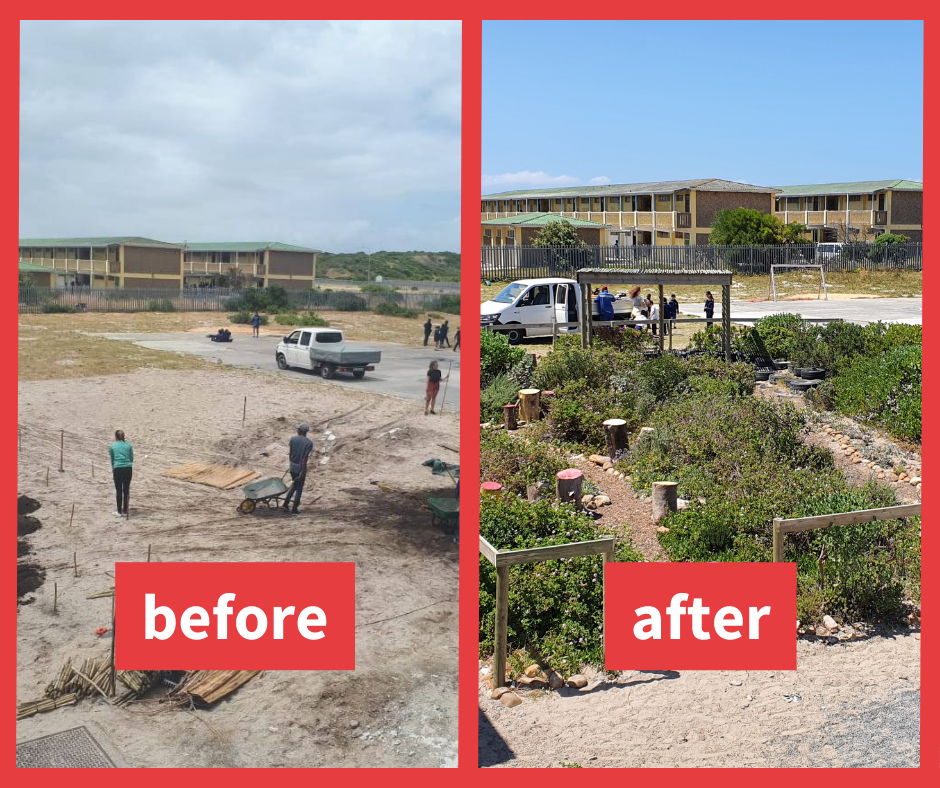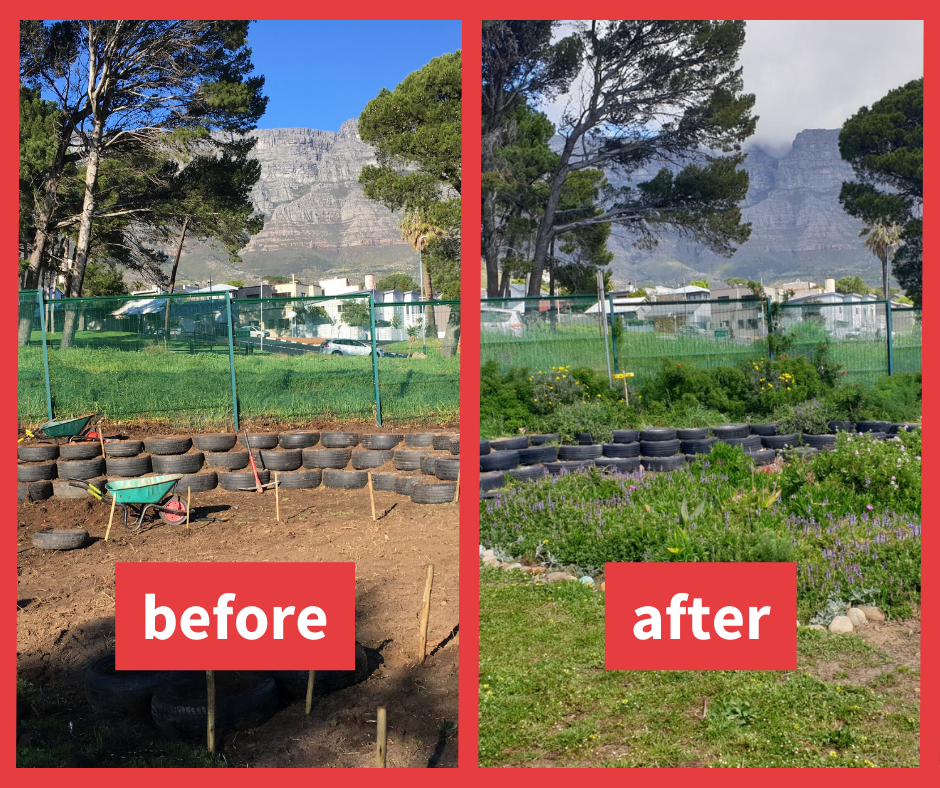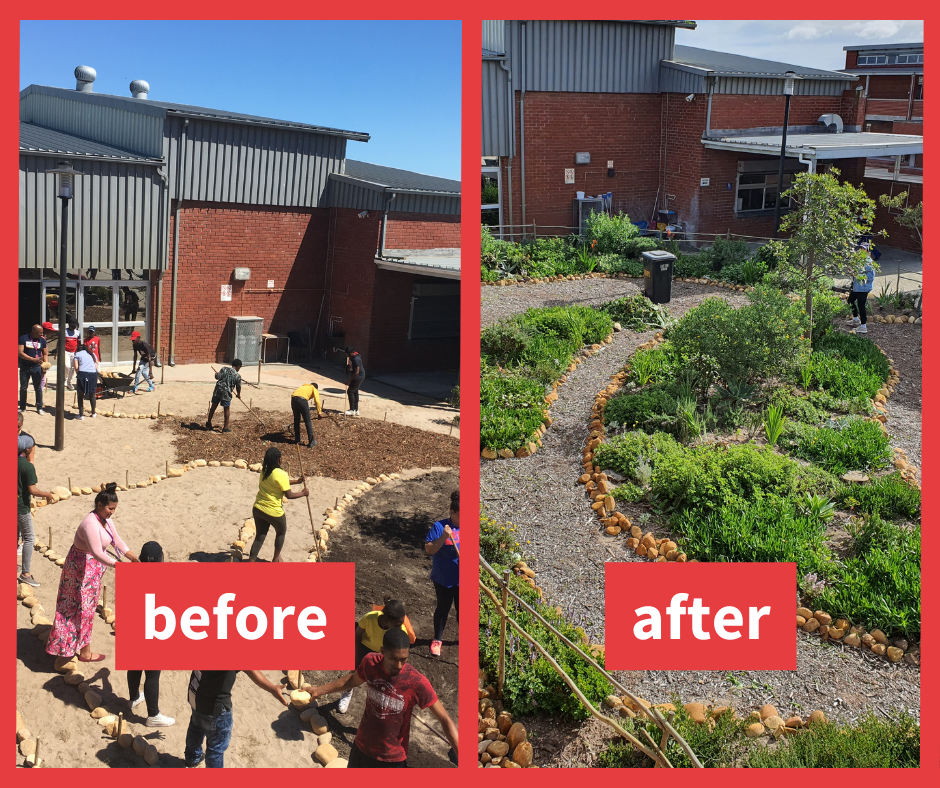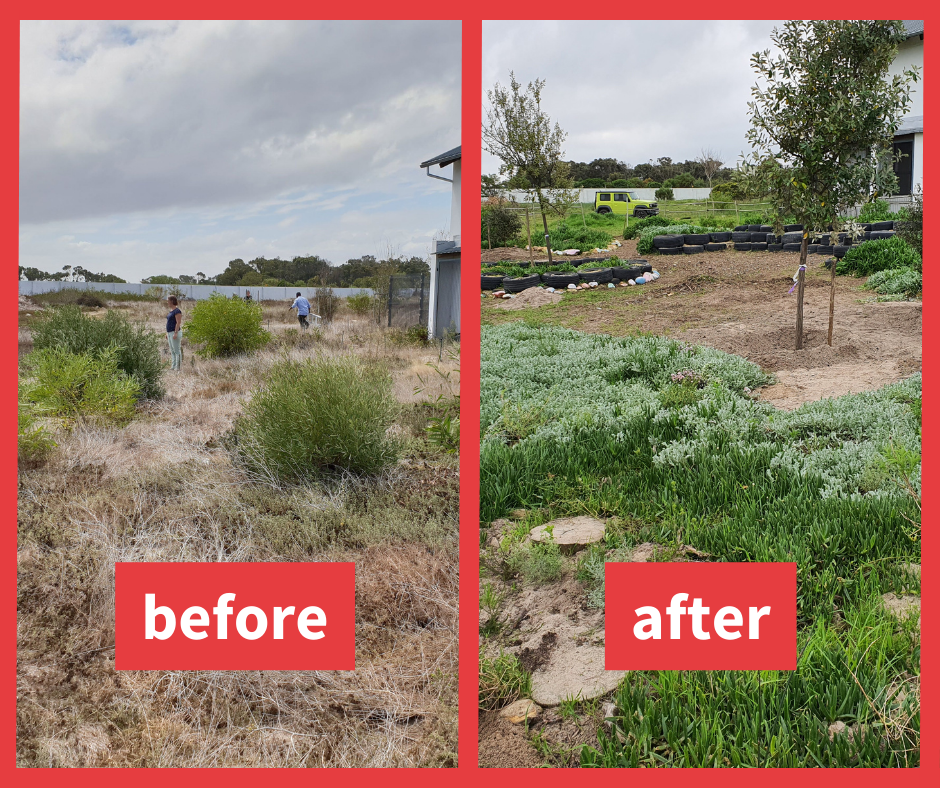 Greenpop Foundation NPC is a registered non-profit organisation. Registration Number (NPO): 151-411 NPO.